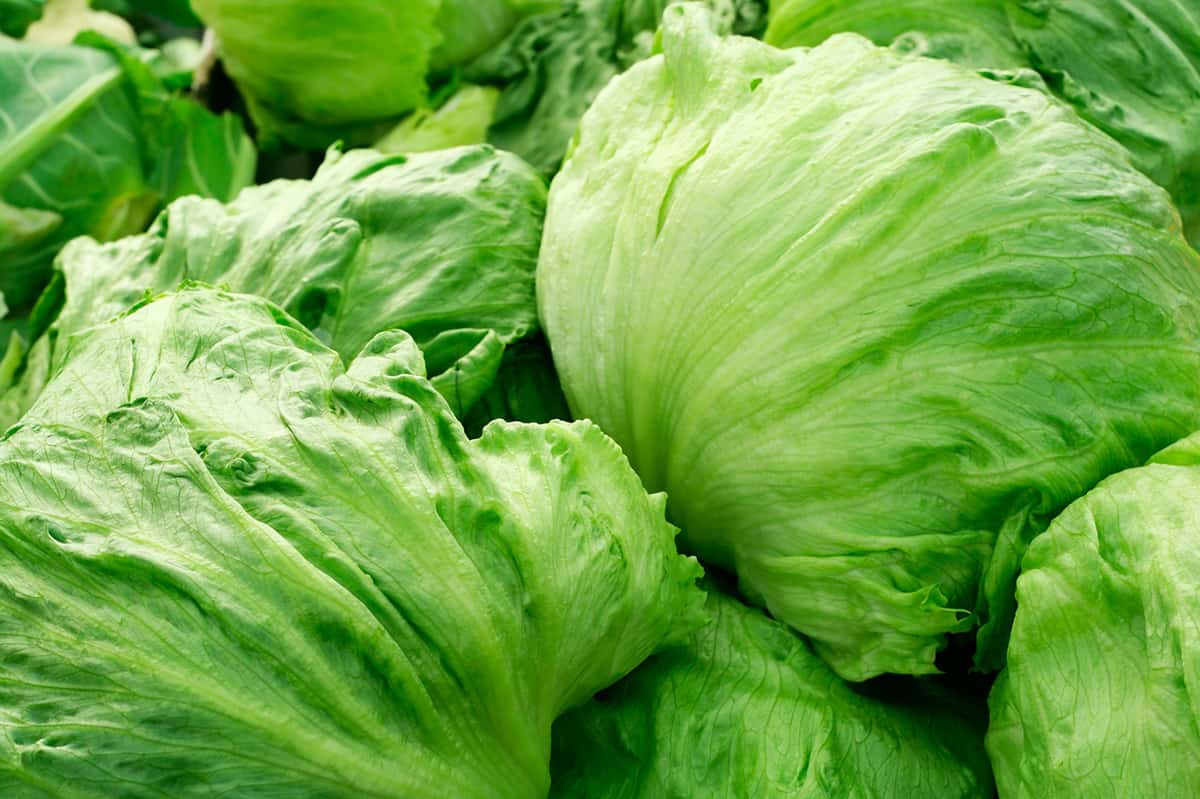 Seasonality:
Lettuce is available year-round.
Health Benefits of Lettuce:
Lettuce is an excellent source of Vitamin A, B-Complex vitamins, like thiamin and Vitamin B6, and the phytonutrient B-Carotene.
Lettuce is also a good source of folates, Vitamin C and Vitamin K.
It also contains good amounts of minerals like iron, calcium, magnesium, and potassium, which are very essential for body metabolism.
How to Select Lettuce:
Choose a head of lettuce that's healthy looking with fresh, clean outer leaves and compact inner leaves.
Avoid lettuce that is wilted or with brown spotted leaves.
How to Store Lettuce:
Refrigerate lettuce in plastic bag for up to 1 week.
How to Prepare Lettuce:
Rinse and dry lettuce before chopping.
Fun Facts About Lettuce:
Iceberg lettuce acquired its name from the method by which it was shipped. It was packed in ice for shipping.
Americans consume 30 pounds of lettuce per person each year.
Most of the romaine consumed in the United States is grown in Florida