A healthy and fun faux sushi lunch idea kids will love to eat. These turkey roll ups are a fun way for kids to eat their veggies and protein.
Nutrition Tip: Deli turkey meat is an excellent source of lean protein, a satisfying nutrient that may help with overeating and weight management.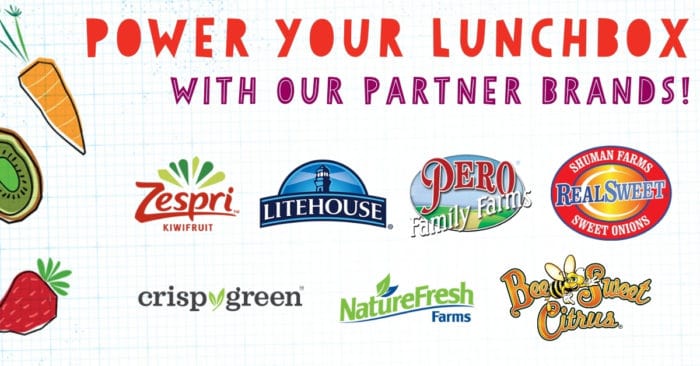 How do you #PowerYourLunchbox? Show us your healthy lunchboxes on Instagram using #PowerYourLunchbox.
Looking for more lunchbox ideas? We've got you covered with 70+ ideas including make-ahead ideas, non-sandwich lunches, ideas for repurposing leftovers, and vegetarian, nut-free and gluten-free recipes.
Or check out all of our back-to-school content on our blog. A few of our most popular posts include: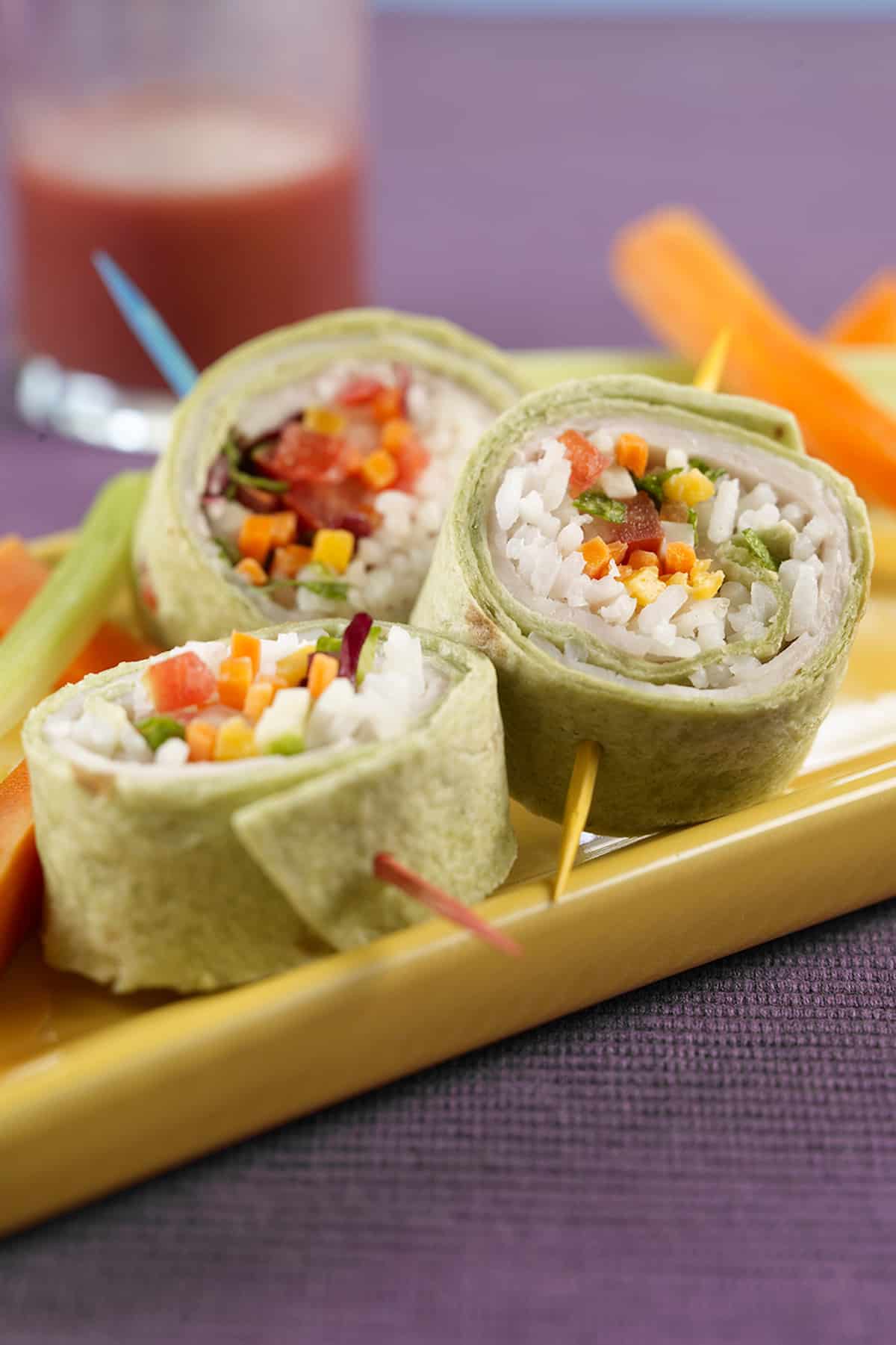 Turkey "Sushi"
Yield: 2
Prep Time: 15 minutes
Total Time: 15 minutes
Ingredients
1 (9-inch) spinach tortilla
2 tablespoons light Ranch dressing
3 slices lowfat deli turkey breast
1/2 cup cooked rice
1/4 cup grated carrots
2 slices seedless cucumber, peeled, cut into thin strips
1/4 cup shredded lettuce
1 slice tomato, cut into thin strips
1 slice lowfat Cheddar cheese, cut into thin strips
Instructions
Heat tortilla in microwave on HIGH 15 seconds.
Coat tortilla with dressing. Layer turkey slices on top. Add rice onto ½ of turkey; press down to flatten. Layer carrots, cucumber, salad, tomato and cheese in a line on top.
Roll tortilla around rice and veggies; cut into 2-inch pieces.
Nutrition Information:
Yield: 2
Amount Per Serving:
Calories: 512
Total Fat: 10g
Cholesterol: 32mg
Sodium: 598mg
Carbohydrates: 73g
Fiber: 7g
Protein: 22g