12 Gluten-Free Lunchbox Ideas for Kids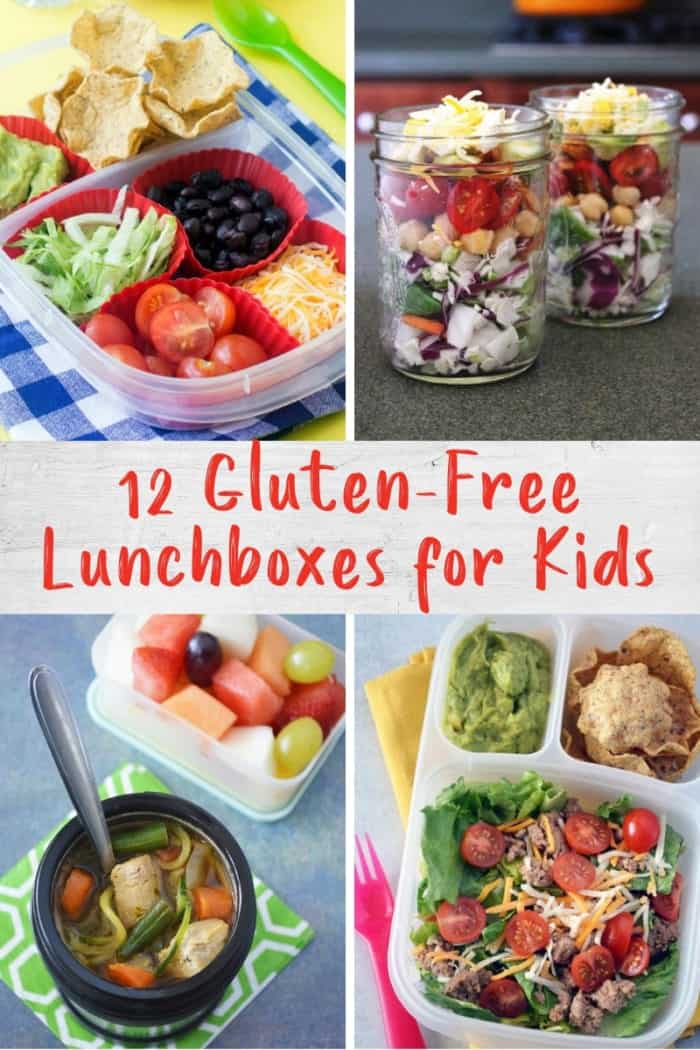 Looking for gluten-free lunchboxes for your little ones? Here are 12 favorites to try out.
While gluten-free diets have grown in popularity, it's not necessary to cut gluten from your diet unless you have a gluten intolerance or allergy, like Celiac disease. According to the Celiac Disease Foundation, an estimated 1 in 100 people worldwide are affected by the disease.
When people with celiac disease eat gluten (a protein found in wheat, rye and barley), their body mounts an immune response that attacks the small intestine. These attacks lead to damage to the villi, small fingerlike projections that line the small intestine, that promote nutrient absorption. When the villi get damaged, nutrients cannot be absorbed properly into the body.
Celiac disease is hereditary, meaning that it runs in families. People with a first-degree relative with celiac disease (parent, child, sibling) have a 1 in 10 risk of developing celiac disease. To learn more about celiac disease, visit celiac.org.
With any food allergies or intolerance, it's important to consult your doctor before making any dietary changes and to be properly diagnosed. Always check the food label on packaged goods for ingredients and allergens.
Gluten-Free Lunchbox Ideas
These Southwest quiche muffins are a great meal prep recipe packed full of protein and veggies. Make a batch for easy breakfasts all week, or these fun breakfast theme bento boxes!
Classic chicken noodle soup gets a veggie-packed makeover with zucchini noodles (zoodles)!
This smashed chickpea salad is a great plant-based alternative to serve as a sandwich, wrap or stuffed into these adorable mini sweet peppers!
Classic broccoli salad is usually loaded down with mayonnaise and bacon. This version adds a touch of sweetness with grapes and a hint of smokiness with the dressing.
Turn a chicken & rice dinner into these lunchbox-friendly muffins! Make a big batch at the start of the week for easy snacks and lunchbox packing.
Set sail with these super fun tuna salad stuffed mini pepper boats! Avocado replaces mayonnaise in traditional tuna salad for this tasty recipe.
This "fondue" recipe is a great way to add some fun to lunchtime. Kids will love to get hands-on and dip fruits and veggies. The sunflower seed yogurt dip is a great nut-free lunch option!
This no-cook noodle salad is so easy to throw together for a quick and easy lunchbox. Replacing regular pasta with zucchini noodles, or zoodles, adds an extra dose of veggies!
Capture your favorite summer picnic in a bento box! Chicken salad gets a makeover by swapping Greek yogurt for the mayo and adding grapes.
Kids will love assembling this fun DIY Nachos lunch with black beans, cheese, lettuce, tomatoes and guacamole!
Who says lunchboxes have to be complicated? Turn last night's Taco Tuesday into a delicious taco salad for lunch the next day with your leftover taco meat.
A bagged salad, leftover rotisserie chicken and a few other simple ingredients make for an easy salad.