Whole Wheat Banana Crunch Pancakes
A healthy breakfast is served with this easy homemade pancake recipe! Top with maple syrup or yogurt and fresh fruit, like strawberries and bananas. For a fun spin, use a cookie cutter to cut pancakes into your child's favorite shape.
Recipe and photography by Julia of A Cedar Spoon.
One of the best ways to increase the healthiness of your pancakes is to use whole-grain and high-quality ingredients. This includes bananas, which are high in fiber and can lower cholesterol levels. This pancake recipe is also inexpensive. For less than $5 for the entire eight servings, your family can enjoy a wonderfully healthy breakfast.
Whole-Wheat Pancakes are Healthier Than Other Pancakes
If you're looking for a way to make a quick, healthy breakfast, these whole wheat banana crunch pancakes are where it's at. They are less processed than other pancakes, and can be made in under 30 minutes. To make them, you'll need a mix of whole wheat flour, eggs, and a ripe banana. Believe it or not, there's no sugar in this recipe! Yogurt, milk, melted butter, and eggs make up the liquid in the recipe. You'll notice there's not even any oil in the mix!
For this recipe, you'll need a large bowl, a pan/griddle, and a stovetop. You'll need to cook the pancakes on medium-high heat, until the edges are golden brown and the middle is firm. Once the edges are set, flip the pancakes to cook the other side. This will take between two and four minutes, depending on the size and the cooking surface.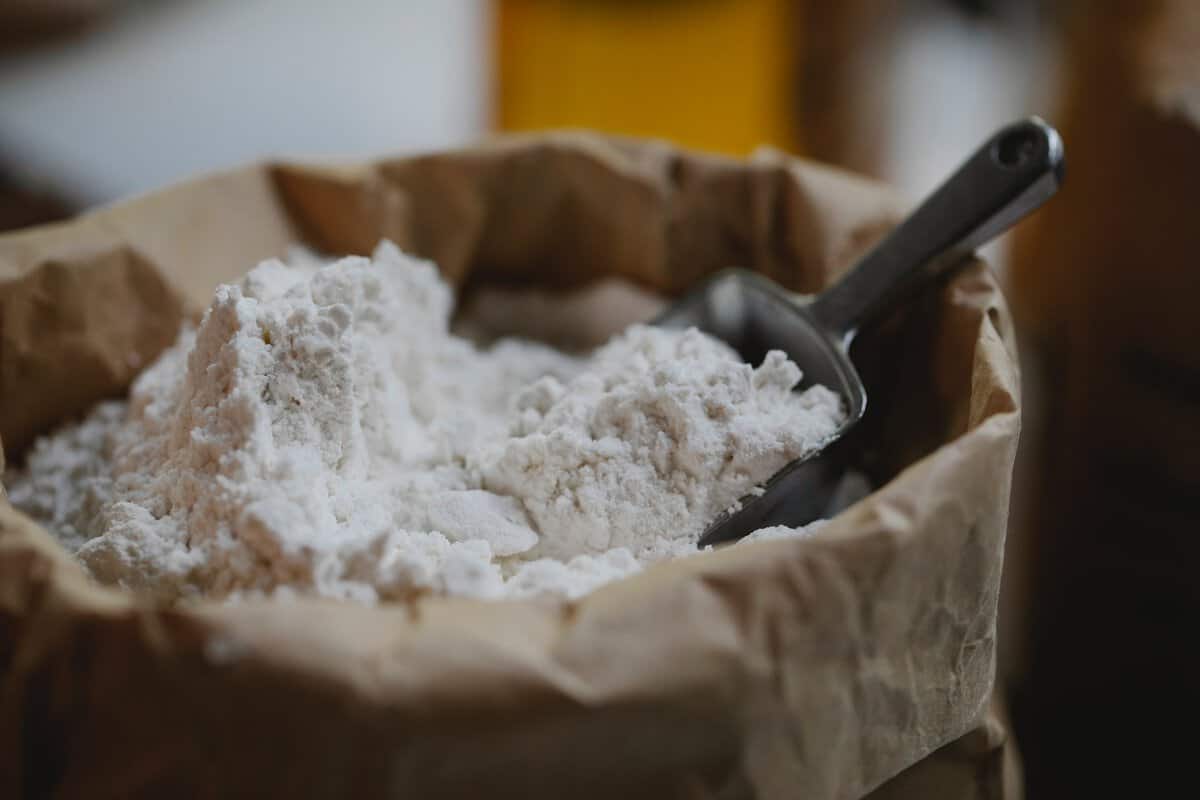 The Whole Wheat and Bananas in This Recipe Helps Lower Cholesterol
Whole wheat banana crunch pancakes are a tasty treat that anyone can make at home. They are low in calories and contain plenty of fiber, which prevents tummy troubles. They also contain potassium, which helps regulate blood pressure. These healthy pancakes are perfect for anyone who wants to replace one of their usual treats with something healthy but still tasty.
To make banana whole wheat pancakes, you'll need eggs and leavenings (baking powder and soda). These are necessary to create a fluffy texture. However, you can substitute eggs with flaxseed meal – the ratio is one tbsp of flaxseed to three tbsp of water to replace an egg.
Make Your Own Granola for These Pancakes!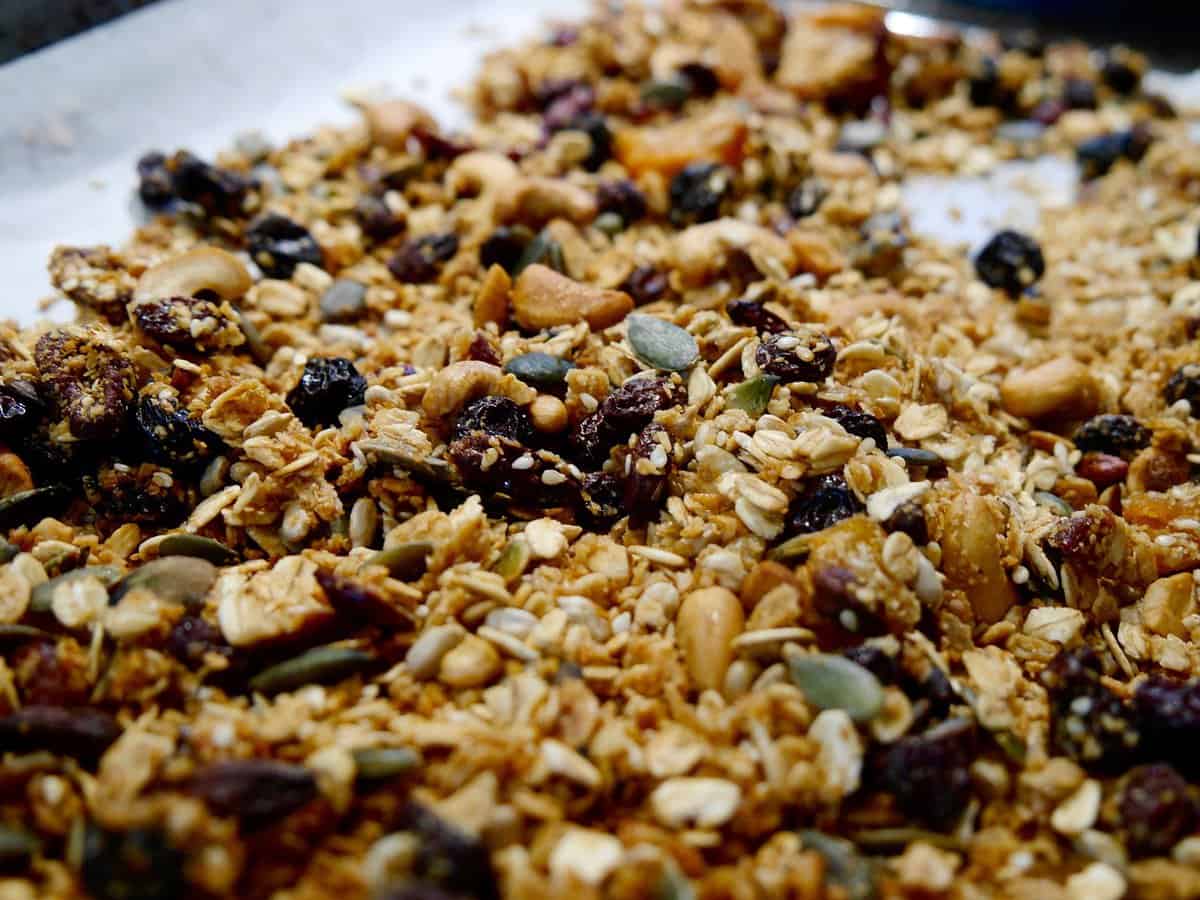 You could use store-bought, but homemade granola is so easy to make! It's also cheaper, healthier, and can be altered to suit your tastes. Start by preheating an ovenr to 350 degrees Fahrenheit. Then, in a large mixing bowl you will combine:
– One cup of oats
– A half cup each of nuts and raisins
– A quarter cup each of sunflower seeds, pumpkin seeds, and honey
– One teaspoon of cinnamon
– One teaspoon of nutmeg
Finally, just spread the mixture out onto a greased baking sheet and bake about 20 minutes, or until just lightly toasted. So easy!
Can I Use Greek Yogurt?
Yes, you can trade in your basic yogurt for Greek yogurt in this recipe and still end up with delicious pancakes. Just remember that since Greek yogurt is thicker, you may need to add a little extra liquid to the batter.
So, if you're looking to give your pancakes a little more of a protein punch, go ahead and use Greek yogurt instead of plain. Your pancakes will thank you!
Whole Wheat Banana Crunch Pancakes
Ingredients
1 1/2 cups whole wheat flour
1 teaspoon baking powder
1/2 teaspoon baking soda
1/2 teaspoon cinnamon
3/4 cup plain yogurt
3/4 cup 1% milk
2 large eggs
2 tablespoons unsalted butter melted
1/2 banana thinly sliced
1/4 cup granola
Instructions
Whisk flour, baking powder, baking soda and cinnamon in large bowl. Set aside.

Whisk yogurt and milk until smooth in separate bowl. Add eggs and butter, and whisk until combined. Gently stir in banana and granola.

Add wet ingredients to dry ingredients and gently stir until just combined. Do not overmix.

Heat skillet over medium-high heat and spray with cooking spray. In batches, ladle batter onto skillet in small rounds (about 3-4 Tbsp. each). Cook 2-3 minutes, or until bubbles form on top of pancake. Flip and cook 2-3 minutes, or until golden brown
Nutrition
Calories: 166kcalCarbohydrates: 23gProtein: 6gFat: 6gSaturated Fat: 3gPolyunsaturated Fat: 1gMonounsaturated Fat: 2gTrans Fat: 0.1gCholesterol: 53mgSodium: 158mgPotassium: 210mgFiber: 3gSugar: 4gVitamin A: 220IUVitamin C: 1mgCalcium: 105mgIron: 1mg