Team Members
At Healthy Family Project, we are on a mission to create a healthier generation and help families live their healthiest life, all while giving back. With more than 50 years of combined experience in food, grocery and community outreach, our team of seasoned professionals works passionately to implement meaningful and impactful campaigns.
More than that, we are a team of parents with children ranging from infants to high school who bring real-world experience and expertise to all that we do.
Please feel free to contact us to find out more or inquire about how we can serve you better!
Trish James | Vice President
Trish is a grocery industry veteran of 15 years, specifically in the produce industry for nine, working alongside health-conscious brands. Trish is the mom of two very active boys and passionate about helping others, especially in her community, which is why she appreciates the work we do at Healthy Family Project. She can be found volunteering weekly at her local food bank. Trish loves providing useful, relevant, and realistic resources to Healthy Family Project followers – no parent-shaming, just inspiring new habits and celebrating wins.
Amanda Keefer | Managing Director
Amanda's marketing, public relations and community outreach experience spans 20 years. She is the mom of two girls, a boxer dog and an African tortoises. You can hear her as the host of the Healthy Family Project podcast, find her cooking alongside her girls in videos on our Instagram feed or spot her out volunteering with her family. When not in the office, Amanda can be found with her family on the tennis courts or at the dance studio.
Lesley Daniels | Account Development Director
Lesley got her first taste for the food industry over 10 years ago at Heinz. Her finance and communication skills gave her an opportunity to explore many roles within their supply chain and procurement teams. Years later, she took her passion for creating and marketing food to Giant Eagle to source and develop their private label brands. At Healthy Family Project, Lesley serves as the keystone between our retail partners and growers. As the mom of two daring boys and the wife of a passionate outdoorsmen, Lesley is always searching for healthy and delicious ways to fuel their next family biking or hiking adventure.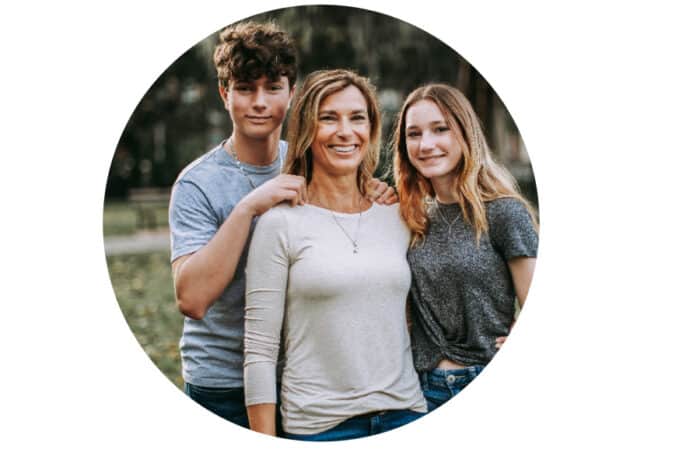 Tracy Shaw | Senior Digital Marketing Manager
Tracy is mom to two busy teenagers that are now getting more involved in the kitchen and taking an interest in healthy foods. She has been a part of the Healthy Family Project family for over 7 years. Tracy now oversees all digital marketing efforts including digital partnerships, content strategy, website and email marketing. She has a passion for helping others, supporting farmers, and healthy cooking, which you will see in her recipe creations here at Healthy Family Project and partners. You can also find her at FoodWineSunshine.com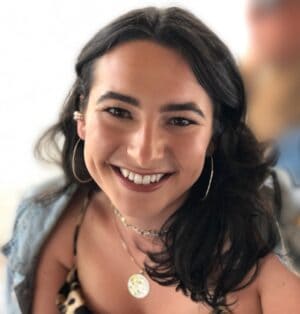 Rebecca Waxman | Social Media Manager
Rebecca got her start in social media 8 years ago and has since worked with a wide range of businesses to help optimize and manage their platforms. She enjoys creating social media strategies based on learnings from analytics that continue to yield results on the ever changing platforms. When she is not liking your posts, you can find Rebecca sitting in the sunshine (with SPF and a wide brim hat) with a large iced coffee in one hand and a book in the other or trying the newest restaurant in Philadelphia.
Andrea Wiggins | Sales Marketing Coordinator
Andrea has had a focus on sales, account management, and customer success for over 10 years.  She strives in creating lasting partnerships, and loves being a part of an organization that gives back. With a love for healthy  cooking and snacking Healthy Family Project is a perfect fit. Andrea is the mom of two wonderful boys and an energetic girl that thankfully love to try new things! Camping, photography, and three busy kids keeps life exciting.
Julie Harrington, RD | Food Rx Host
Julie is a registered dietitian, chef, and author of julieharringtonrd.com, committed to helping people gain confidence in the kitchen to create nourishing meals. She is the author of The Healing Soup Cookbook, hearty recipes to boost immunity and restore health. She also loves teaching kids culinary classes to encourage healthy eating habits at a young age. Catch her each month as host of our Food Rx series, talking all about food as medicine.