Savory Chicken & Rice Muffins
Turn a chicken & rice dinner into these lunchbox-friendly muffins! Make a big batch at the start of the week for easy snacks and lunchbox packing.
Nutrition Tip: Studies have shown that significant weight control has been observed in people who regularly ate chicken because of its protein content.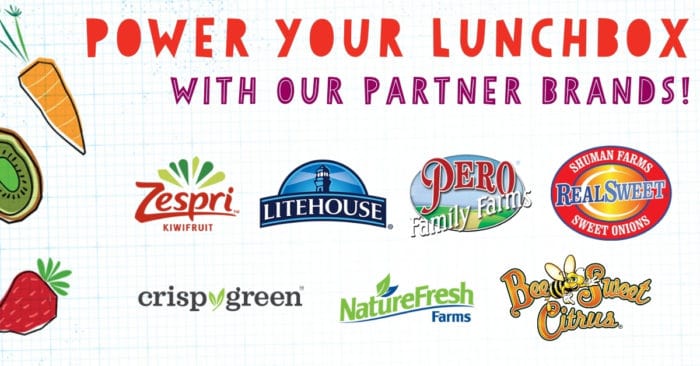 How do you #PowerYourLunchbox? Show us your healthy lunchboxes on Instagram using #PowerYourLunchbox.
Looking for more lunchbox ideas? We've got you covered with 70+ ideas including make-ahead ideas, non-sandwich lunches, ideas for repurposing leftovers, and vegetarian, nut-free and gluten-free recipes.
Or check out all of our back-to-school content on our blog. A few of our most popular posts include:
Savory Chicken & Rice Muffins
Yield: 6
Prep Time: 10 minutes
Cook Time: 15 minutes
Total Time: 25 minutes
Ingredients
3 large eggs
3 cups cooked brown rice
1 cup cooked, shredded chicken
1 cup broccoli florets, finely chopped
1 cup shredded lowfat Cheddar cheese
1 tsp Sazón seasoning
1/4 cup trail mix
1/2 cup snipped green beans
1 tablespoon lowfat Ranch
Instructions
Preheat oven to 400°F. Spray 12-cup muffin pan with nonstick cooking spray. Set aside.
Whisk eggs in large mixing bowl. Add cooled rice, chicken, kale, broccoli, cheese and seasoning. Mix well.
Fill muffin cups with chicken and rice mixture.
Bake 15 minutes, or until golden brown. Let sit in pan a few minutes to cool, then remove.
Serve with trail mix, green beans and Ranch.
Nutrition Information:
Yield: 6
Amount Per Serving:
Calories: 265
Total Fat: 10g
Saturated Fat: 5.5g
Cholesterol: 129mg
Sodium: 60mg
Carbohydrates: 24g
Protein: 16.5g