These Homemade Lunchables pack 16g of protein to keep kids fueled throughout the day. They're easy to assemble the night before school and fun for kids to eat. Pair with fresh fruit like grapes and a fun side like guacamole and pretzels for a complete, healthy lunchbox.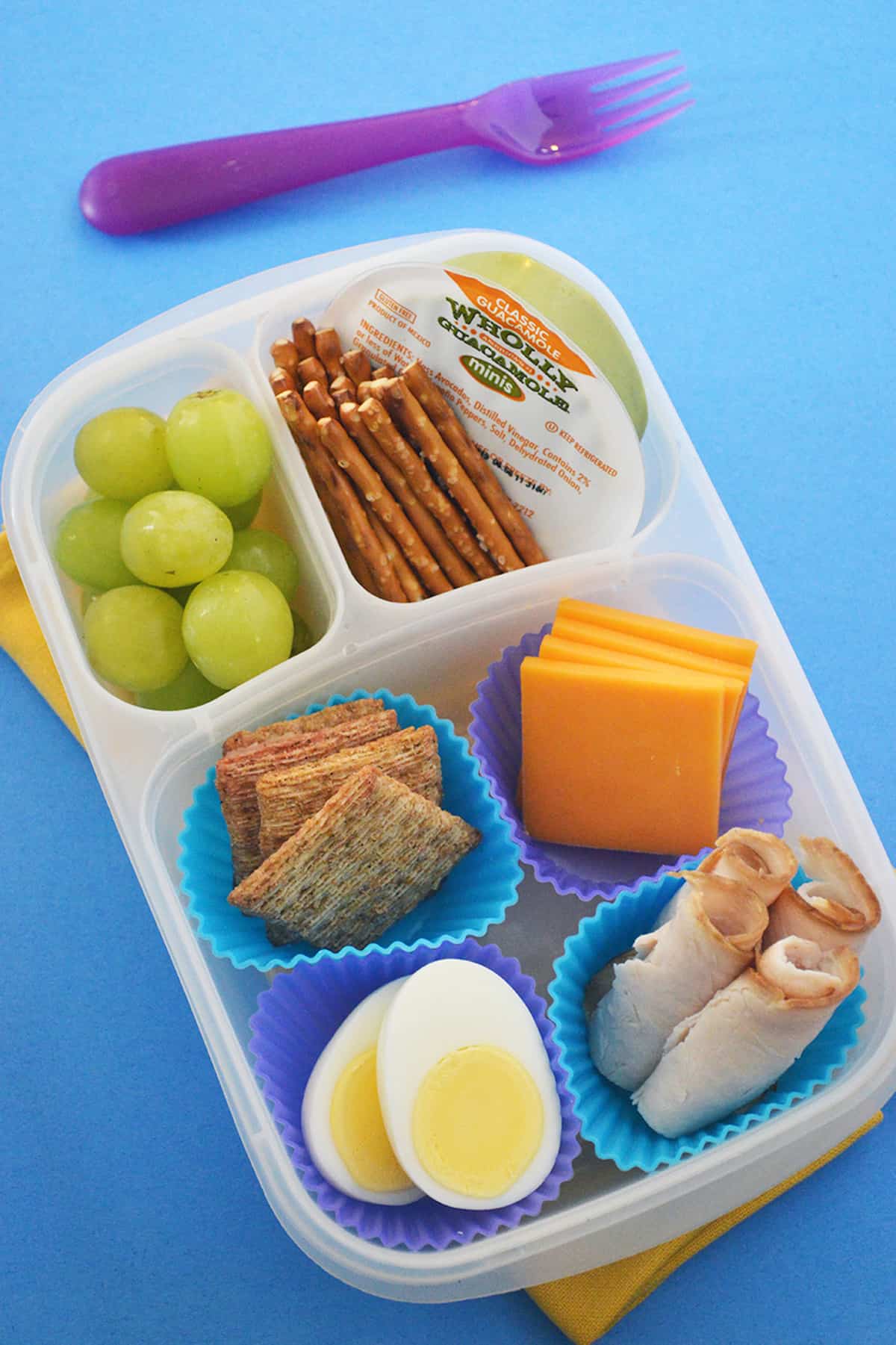 Easy Homemade Lunchables
Growing up, Lunchables signaled you as a "cool kid" – or at least you had cool parents who would buy them for you. I only got them for field trips. Most school days, I ate school lunch or my mom would pack a homemade version of Lunchables.
Fast-forward to today, and us Millennials are all about the charcuterie boards, aka grown-up Lunchables. The premise behind these convenience lunches are still the same though — a fun lunch that kids can be creative with.
With this homemade version, parents have more control over the foods that are included. You can select your child's favorite cheese, lunchmeat and crackers – and know that they'll enjoy it!
Nutrition Tip: Protein is key for kids during growth: It builds new cells and tissues, helps the muscles rebuild after exercise, and offers energy to fuel their day.
Here's What's Inside
When selecting lunchmeat, look for lower sodium options. Turkey and chicken are leaner options compared to more processed options like salami or bologna.
Also opt for fresh fruits and veggies, as well as whole grains and healthy dips.
Here's what we packed in this Homemade Lunchable recipe:
Low-sodium turkey breast, rolled and cut in half
Low-fat Cheddar cheese, cut in fourths
Whole wheat crackers
Hardboiled egg, sliced in half
Green seedless grapes
Guacamole snack cup
Pretzel sticks
How To Pack Homemade Lunchables
Simple assemble your child's lunchbox with all ingredients in a way that's visually appealing and also organized. Use cupcake liners or small containers to keep items separate and avoid sogginess.
And don't forget the ice pack to keep everything cool and safe until lunchtime!
Concerned about lunchbox safety? Check out our 5 tips for packing safe lunches!
Variations
Homemade Lunchables are great for school lunches because they're totally customizable with whatever you have on hand for that week. Any of these ingredients would be delicious and easy to pack:
Chicken or lean ham instead of turkey (Rotisserie chicken, sliced deli chicken, and sliced deli ham would work well.)
Add some nuts! Dry roasted or raw almonds, cashews, pecan halves, or walnuts are a great way to pack in more protein and omega-3 fatty acids.
Swap the grapes for their favorite fruit. Apple slices, peeled oranges or clementines, berries, pineapple chunks, or mangoes would be great additions.
Add some dip! This is a great way to entice kids to eat their fruits and veggies.
Include something sweet, like yogurt-covered raisins or dark chocolate-covered nuts as a surprise for your kiddo.
More Recipes To Try
If your kids liked this Homemade Lunchables, then they'll love these other fun lunchbox ideas: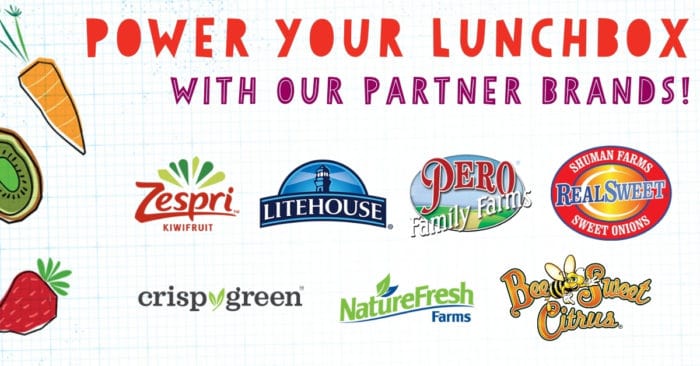 How do you #PowerYourLunchbox? Show us your healthy lunchboxes on Instagram using #PowerYourLunchbox.
Looking for more lunchbox ideas? We've got you covered with 70+ ideas including make-ahead ideas, non-sandwich lunches, ideas for repurposing leftovers, and vegetarian, nut-free and gluten-free recipes.
Or check out all of our back-to-school content on our blog. A few of our most popular posts include: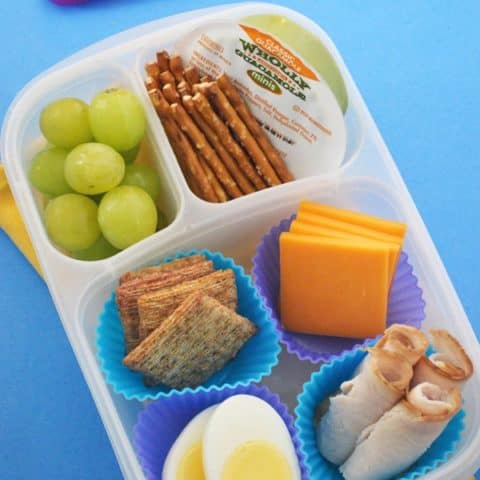 Homemade Lunchables
These homemade lunchables pack 16g of protein to keep kids fueled throughout the day. They're easy to assemble the night before school and fun for kids to eat.
Yield: 1 serving
Prep Time: 10 minutes
Total Time: 10 minutes
Ingredients
1 ounce sliced low-sodium turkey breast, rolled, cut in half
1 slice lowfat Cheddar cheese, cut in fourths
4 whole wheat crackers
1 hard-cooked egg
1/2 cup seedless green grapes
1 (2 oz.) Wholly Guacamole® mini
1 ounce pretzel sticks
Instructions
Assemble lunchbox with all ingredients. Use cupcake liners or small containers to keep items separate to avoid sogginess.
Nutrition Information:
Yield: 1
Amount Per Serving:
Calories: 209
Total Fat: 11g
Saturated Fat: 5g
Cholesterol: 207mg
Sodium: 400mg
Fiber: 1g
Sugar: 2g
Protein: 16g