Sometimes we are just looking for easy and simple things to put together for our lunchboxes. This Chicken Bistro Box is just that! This bistro box contains lean protein with grilled chicken, whole grains, and fresh veggies like cucumbers and tomatoes plus Ranch for dipping.
For our Chicken Bistro Box we kept it simple by adding sliced cucumbers and cherry tomatoes for dipping. But you and the kids can customize their boxes with the fruits and vegetables that they like. We tossed in some whole wheat pitas and ranch for dipping. We have made this box before with leftover grilled chicken but you can cook the chicken the night before and throw it in here as well. Or if you have store bought cooked chicken, that is fine, too!
Nutrition Tip: Full of vitamin C, tomatoes actually taste sweeter when they're kept at room temperature (chilling them dulls the flavor). Cucumbers are 96 percent water, so they're an extra-hydrating veggie for kids.
We have been looking for different ideas for lunch than just a sandwich or salad. I had some leftover chicken and decided why not make that the main entree? So we did, and we all thought sometimes simple is a good thing. You can marinate and cook your chicken the way you like it. Bake, grill, or even air fry some chicken to have on hand when you want to use it in recipes or in lunch boxes like this!
Let's talk about these adorable Tomberry Tomatoes from Nature Fresh Farms. They're about the size of a blueberry and are perfectly poppable and snackable.
Veggies pair perfectly with Ranch for dipping and I love these individual containers of Litehouse® Homestyle Ranch dip – they're easy to throw into lunchboxes, no mess required!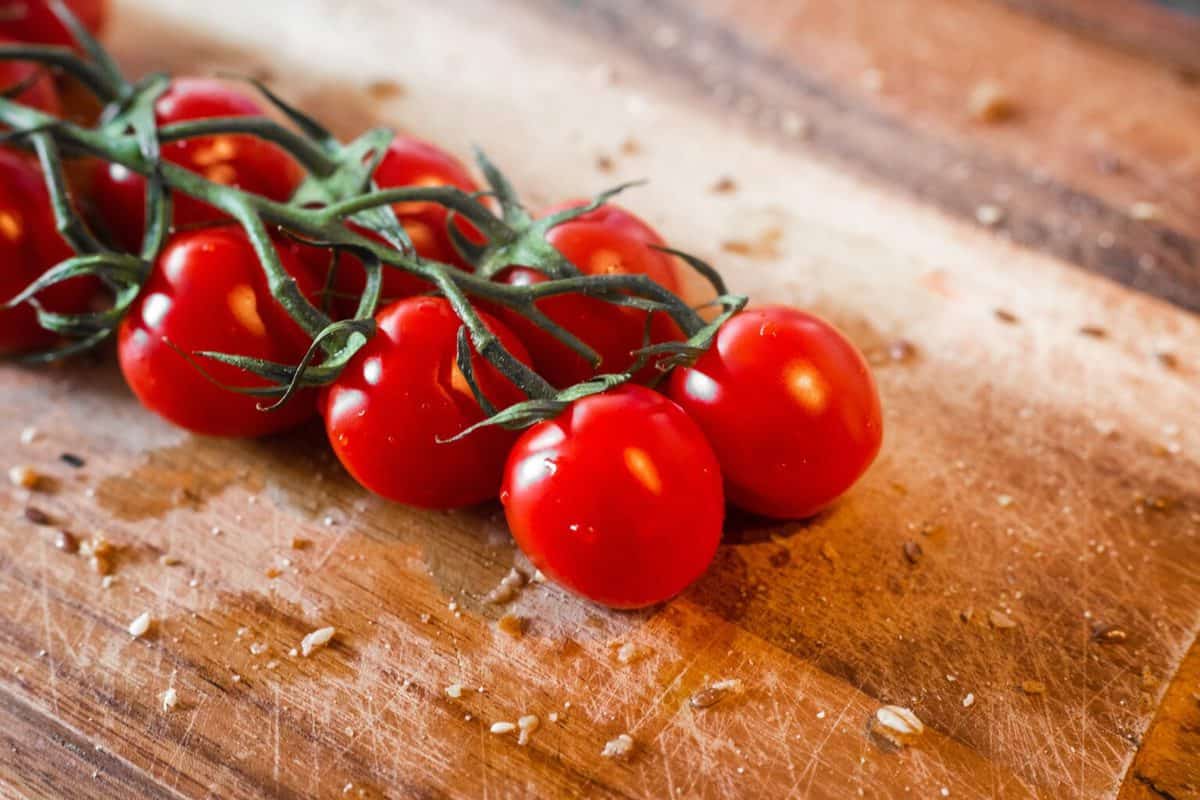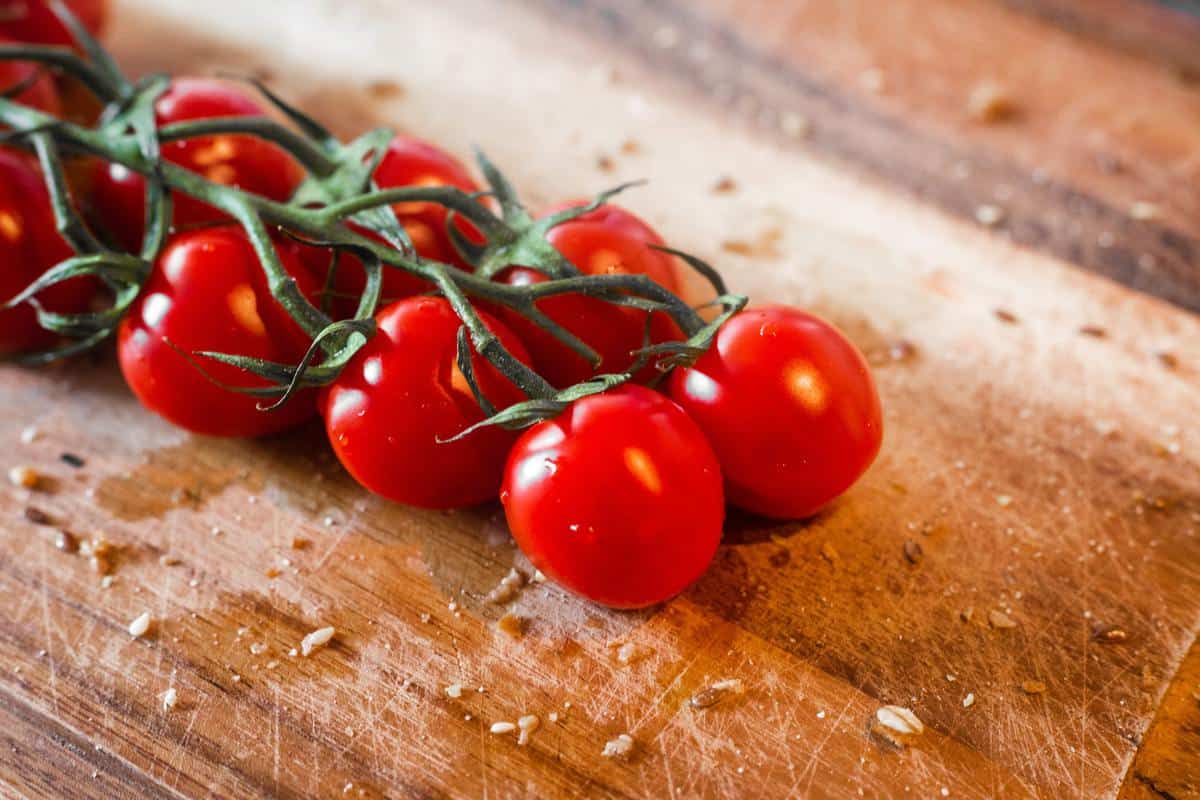 Key Ingredients for this Chicken Bistro Box
Chicken– grilled chicken is great warm or cold and is such a great source of protein. Chicken is also known to help boost the immune system, helps build muscles, and can help keep your bones healthy.
Cherry Tomatoes– we loved these tiny snackable tomatoes for a healthy snack. Tomatoes are loaded with essential minerals and Vitamins.
Cucumbers– I love adding cucumbers into our lunchboxes for an extra dose of hydration. Cucumbers are also high in potassium and can help lower blood sugar.
How to Assemble this Chicken Bistro Box
This one couldn't be any easier! Grab your bento box and add in the cooked chicken, whole wheat pitas, tomatoes, sliced cucumbers, and ranch for dipping.
You could also toss in some fresh fruit for a more complete meal.
Make sure to PIN IT!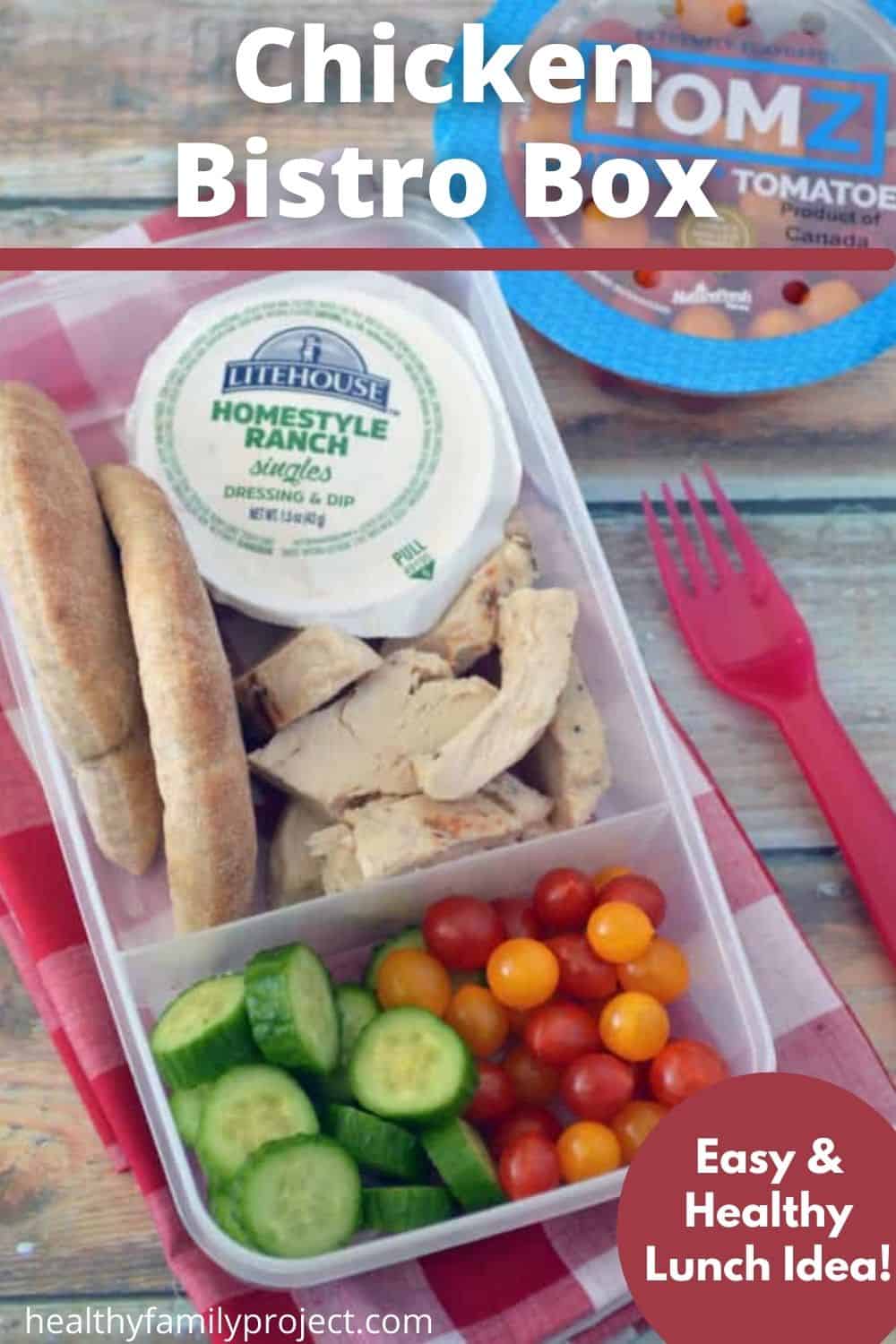 How to cook the chicken?
Like I mentioned earlier, you can use leftover chicken from dinner the night before, store bought, or cook it the way you like it. Sometimes we marinate it then grill it. You can bake it or use your Air Fryer to cook some up quickly for meal prep, too.
What else can we add to this bistro box?
Have everyone pack their own lunches with their favorite sides. Like strawberries? Slice them up and toss them in there! String cheese, yogurt, or other dippable veggies like celery would be great too!
How do you #PowerYourLunchbox? Show us your healthy lunchboxes on Instagram using #PowerYourLunchbox.
Looking for more lunchbox solutions?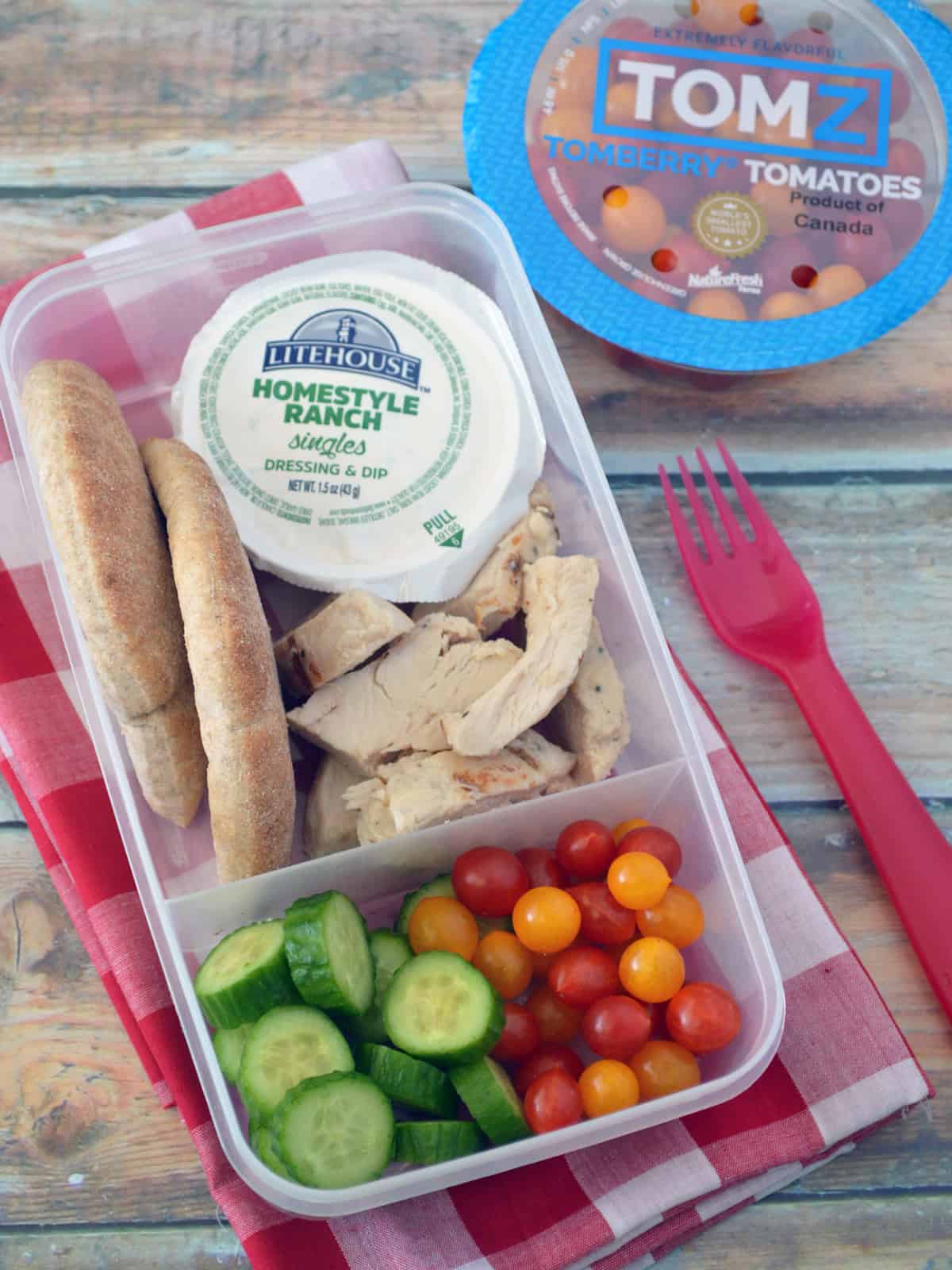 Chicken Bistro Box
Bistro boxes make lunches easy! This bistro box contains lean protein with grilled chicken, whole grains and fresh veggies like cucumbers and tomatoes plus Ranch for dipping.
Ingredients
2 ounces cooked sliced chicken breast
1 small whole wheat pita quartered
2 mini cucumbers sliced
1/3 cup Nature Fresh Farms Tomberry tomatoes
1 1.5 oz. Litehouse® Homestyle Ranch dip cup
Instructions
Assemble lunchbox with chicken, pita, cucumbers, tomatoes and ranch.
More recipes to try: