Veggie-Packed Caesar Pasta Salad
This Easy Veggie Caesar Pasta Salad is the perfect meal-prep lunchbox idea! Make a batch on Sunday and use it in lunches all week long. Prep time is just 15 minutes!
Pasta salads are excellent for lunches because you don't have to worry about them getting soggy, they are easily customizable with you favorite toppings, and they last in the refrigerator for days! We love Caesar salads at my house, and one of our favorite parts is the dressing, so we decided to get a little creative in the kitchen and make a Caesar Pasta Salad. Since I knew we would be missing a few nutrients due to the lack of lettuce, I had the kids pick their favorite veggies to add to the pasta salad and I have to say, it came out delicious!
Kids will love the fun bow-tie pasta (or swap out with their favorite pasta shape!) and parents will love that it's packed with veggies. I enjoyed snacking on this Caesar Pasta salad throughout the week, too. So really this recipe is a win-win for both the adults and the kids. The hardest part of this recipe is cooking the noodles. So if you want to encourage the kids to help, have them mix the ingredients together and divide up into their own lunchboxes. Try to have them select their favorite vegetables to add. If they are happy with this recipe, have them pick their favorite fruits for their sides!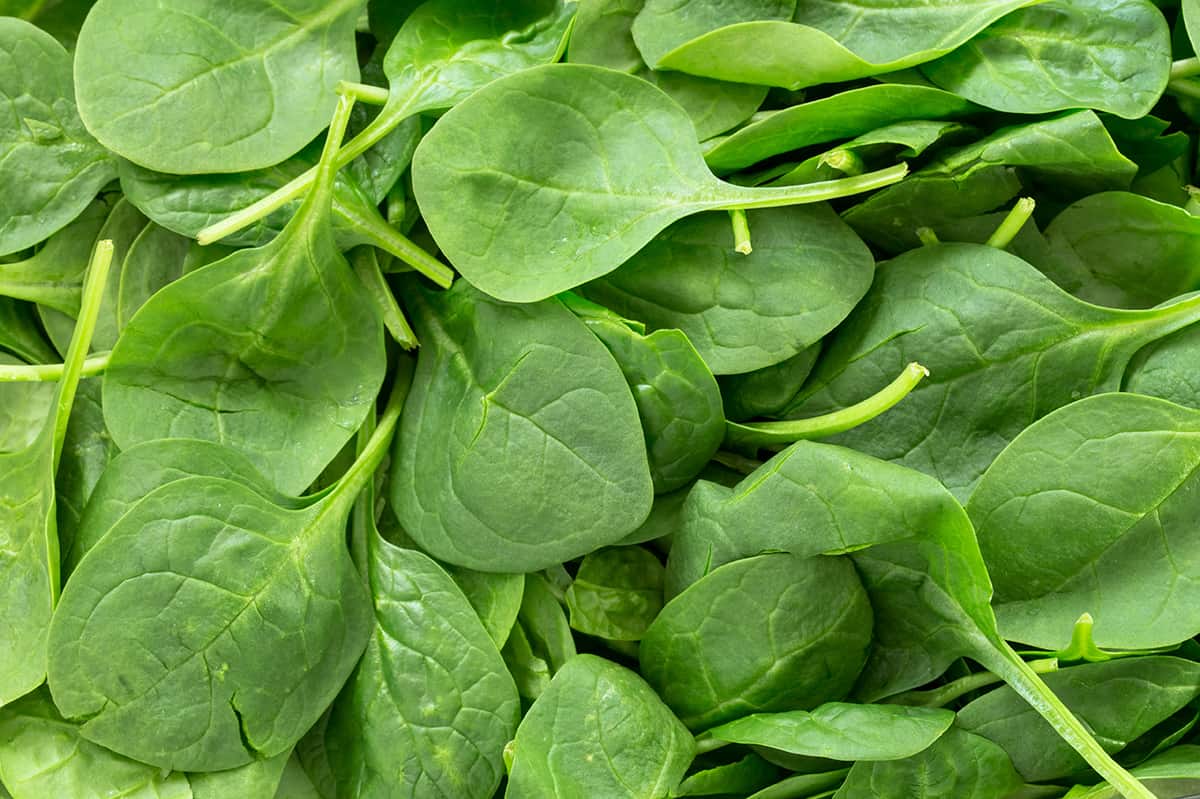 Key Ingredients
Pasta – we used bowtie pasta, but feel free to use your favorite shape. You can also use whole wheat pasta or even veggie noodles for an extra dose of nutrients!
Veggies – we used chickpeas, celery, spinach, and cherry tomatoes.
If you want to add a little extra protein to this Veggie Caesar Pasta Salad, you can add in some diced chicken. Shredded chicken or leftover rotisserie chicken would also be delicious. Other ingredients that would taste great would be diced red peppers, olives, or whatever you family enjoys the most! Can't really go wrong with which veggies you choose.
To make sure your lunchbox is packed with all the nutrients you need (and the kiddos!) be sure to include some fruit. We love clementines because they are small and sweet, and Crispy Green Freeze-Dried Snacks are so easy to pack.
How to make this Veggie-Packed Caesar Pasta Salad
First start by cooking the bow tie pasta and then drain. Rinse with cold water and then grab a large mixing bowl.
Then add the cooked pasta, the spinach, chickpeas, peppers, tomatoes, dressing and the cheese. Toss until all ingredients are well combined. Serve immediately or refrigerate until ready to serve. Or pack in lunchboxes with favorites sides.
We packed ours with a mandarin, cheese stick, and a packet of crispy fruit.
Make sure to PIN IT!
How do you #PowerYourLunchbox? Show us your healthy lunchboxes on Instagram using #PowerYourLunchbox.
Looking for more lunchbox solutions?
Veggie Caesar Pasta Salad
When you know you'll be in a time crunch with lunchboxes during the week ahead, make a big batch of this Veggie Caesar Pasta Salad to last all week!
Ingredients
12 ounces bowtie pasta
1 cup chopped spinach
1 15 oz. can low-sodium chickpeas, drained, rinsed
1/2 cup sliced mini sweet peppers
1/2 cup havled cherry tomatoes
1/4 cup Caesar dressing
1 tablespoon grated Parmesan cheese
1 mandarin
1 cheesestick
1 package Crispy Green® crispy fruit per serving
Instructions
Mix pasta, spinach, chickpeas, peppers, tomatoes, dressing and cheese in large bowl.

Serve with mandarin, cheese stick and crispy fruit.
Nutrition
Calories: 240kcalCarbohydrates: 34gProtein: 10gFat: 8gCholesterol: 3mgSodium: 309mgFiber: 6gSugar: 4g
More Recipes to try: