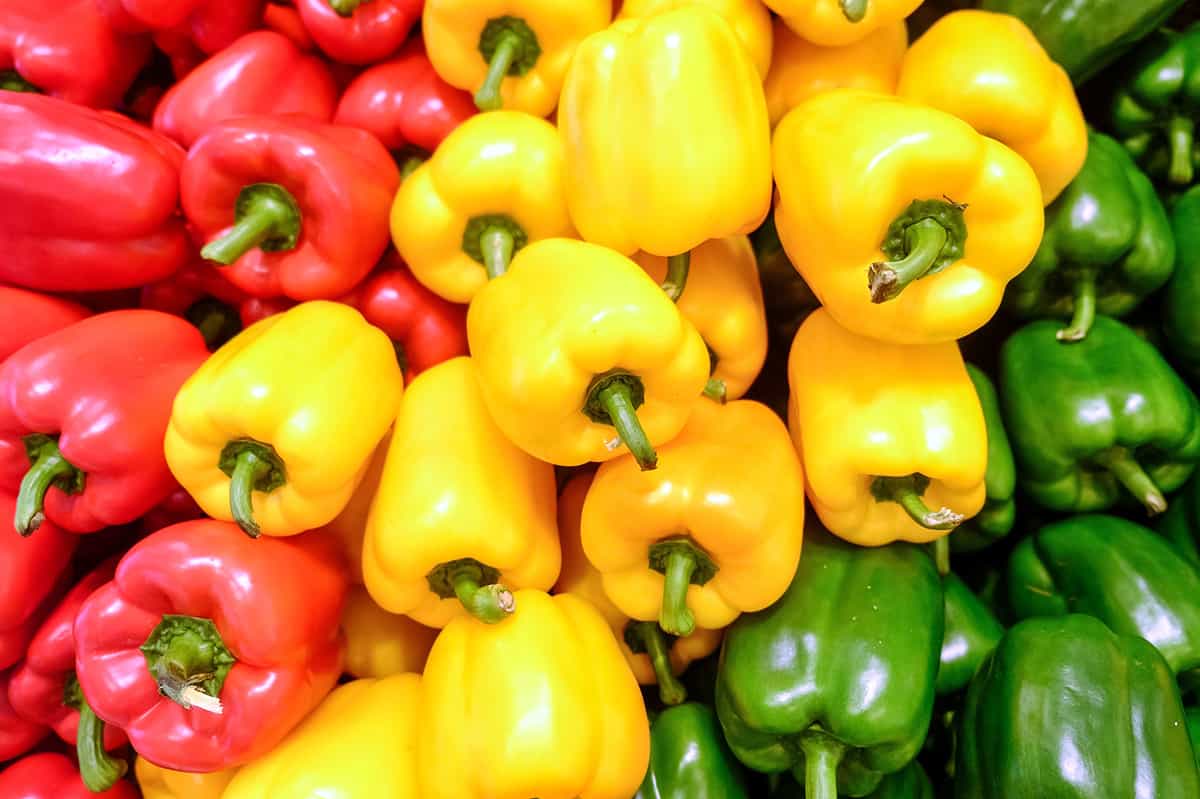 Seasonality:
Bell peppers are available year-round, with peak season being July through September.
Health Benefits of Bell Peppers:
Bell peppers are an excellent source of Vitamin A and C and a good source of Vitamin E and Vitamin B6. The red variety have the highest amount of Vitamin C.
Red bell peppers are also full of phytochemicals and carotenoids, like beta-carotene, that have antioxidant and anti-inflammatory benefits.
The capsaicin in bell peppers can reduce 'bad' cholesterol, control diabetes, bring relief from pain and ease inflammation.
How to Select Bell Peppers:
Look for firm bell peppers with shiny, unblemished and wrinkle-free skins. Bell pepper should feel heavy for their size.
Avoid dull, shriveled or pitted bell peppers.
How to Store Bell Peppers:
Store bell peppers unwashed in a plastic bag in the crisper drawer of your refrigerator for up to 4-5 days.
Keep them dry, as moisture will eventually cause them to rot.
How to Prepare Bell Peppers:
The stem and seeds of a bell pepper should be removed before preparing for a recipe. If stuffing the bell pepper or using whole, cut around the stem on the top of the pepper, remove and scoop out seeds.
You can also cut the pepper in half and cut out the stem and seeds before slicing or chopping.
Fun Facts About Bell Peppers:
On his hunt for the black pepper, Christopher Columbus came upon bell peppers & named them.
Red bell peppers are simply mature green peppers. The yellow and orange peppers are a different, sweeter variety.