Whether you're celebrating Taco Tuesday or just need a fun lunchbox idea that kids can help make, these wonton taco cups are perfect! You can easily swap out ingredients with your favorite – go meatless with beans, top with salsa or add your favorite veggies.
Nutrition Tip: A serving of lean beef [about 3 ounces] provides 10 essential nutrients, including about half of your Daily Value for protein in around 150 calories.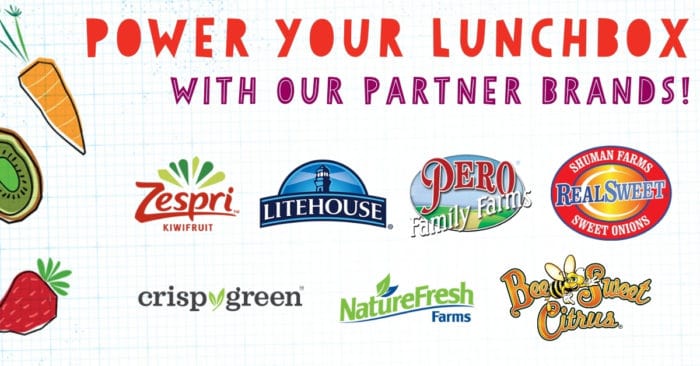 How do you #PowerYourLunchbox? Show us your healthy lunchboxes on Instagram using #PowerYourLunchbox.
Looking for more lunchbox ideas? We've got you covered with 70+ ideas including make-ahead ideas, non-sandwich lunches, ideas for repurposing leftovers, and vegetarian, nut-free and gluten-free recipes.
Or check out all of our back-to-school content on our blog. A few of our most popular posts include:
Wonton Taco Cups
Yield: 8
Cook Time: 25 minutes
Total Time: 25 minutes
Ingredients
3/4 pound lean ground beef
1 tbsp low-sodium taco seasoning
1 roma tomato
2 mini sweet peppers
1/4 small RealSweet® sweet onion
1 tablespoon chopped cilantro
24 wonton wrappers
1/2 cup shredded lowfat Cheddar cheese
2 avocados
1 lime, juiced
Instructions
Preheat oven to 350F. Spray 24-cup mini muffin pan with nonstick cooking spray and set aside.
Heat large nonstick skillet over medium heat. Add ground beef and cook 5-7 minutes or until cooked through. Drain and return to pan. Add taco seasoning and mix well.
Add tomato, peppers, onion and cilantro to food processor and chop until fine (or finely chop by hand). Add to ground beef and mix well.
Line muffin pans with wonton wrappers, place 1 in each cup. Add taco mixture and top with cheese.
Bake 12-15 minutes, or until wontons start to brown on edges.
Top with sliced avocados. To prevent avocados from turning brown in the lunchbox, toss with lime juice.
Nutrition Information:
Yield: 8
Amount Per Serving:
Calories: 425
Total Fat: 10g
Saturated Fat: 3.5g
Cholesterol: 41mg
Sodium: 584mg
Carbohydrates: 60g
Fiber: 4g
Sugar: 6g
Protein: 21g