10 Ways to Add Fruits and Veggies to Your Child's Lunchbox
We know that getting the kids to eat more fruits and vegetables can sometimes be a challenge. That's why we are sharing 10 easy ways to add fruits and veggies to lunchboxes to help!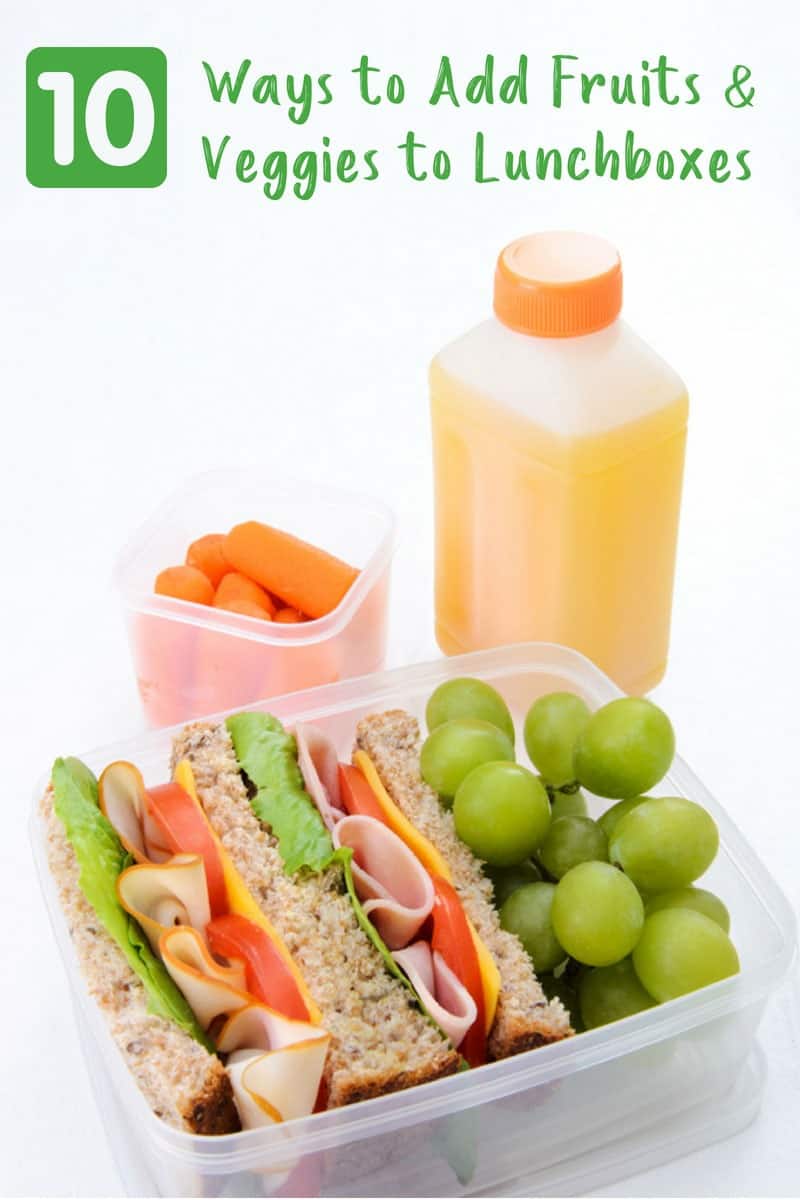 Back-to-school season is here! Many of us are getting back in lunchbox-packing mode and asking age-old questions like:
How can I add more fruits and veggies to my child's lunchbox?

How can I pack fruits and veggies so my kids will eat them?
We have you covered! Below are 10 quick and easy ideas for incorporating fruits and veggies into your daily lunch routine.
A nutritious lunch is a great way to fuel students through their day, help them retain information and keep those immune systems up. It's no secret that fruits and veggies are brain-boosting foods!
How do you #PowerYourLunchbox? Show us your healthy lunchboxes on Instagram using #PowerYourLunchbox.
Looking for more lunchbox solutions?
Here are 10 ways to fill lunchboxes with fruits & veggies: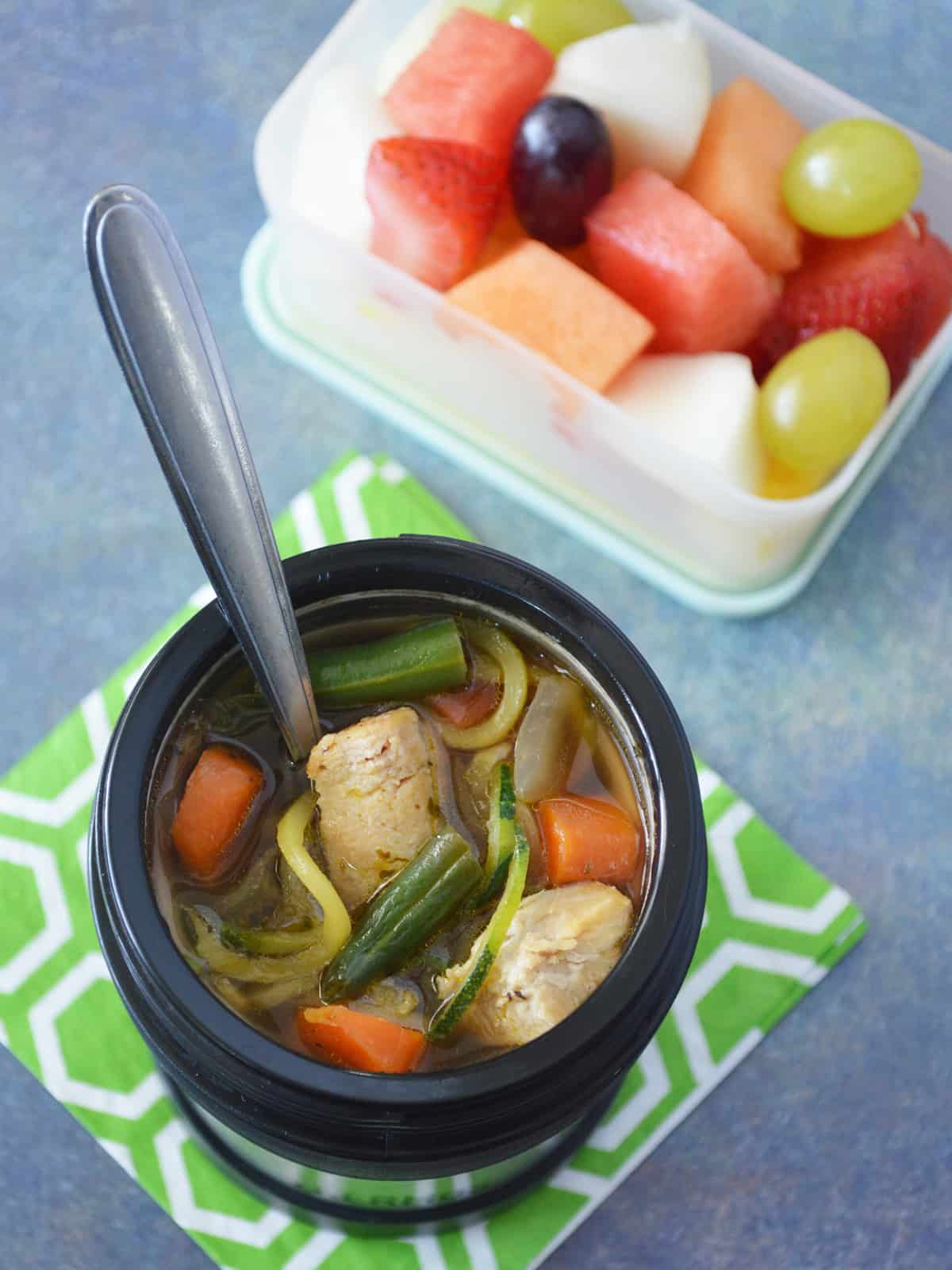 1. Add to soups or chili
Any veggie, like onions, bell peppers, celery, tomatoes, and corn, is a great addition to soup or chili recipes. And you can always add more than the recipe requires. This Alphabet Vegetable Soup or Chicken Zoodle Soup are both tasty options for a thermos in the lunchbox.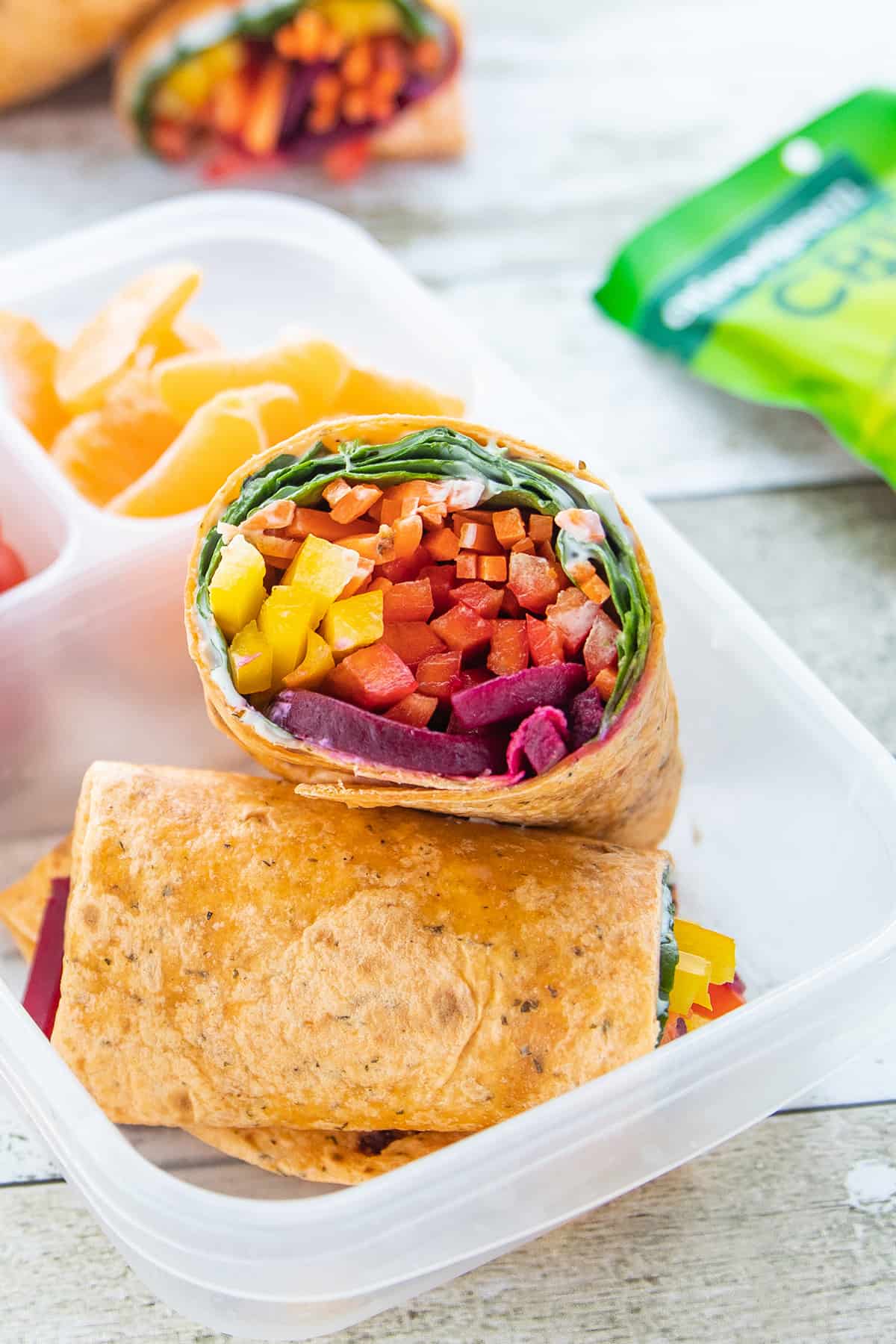 2. Roll into wraps
Wraps are perfect for adding some crunchy veggies like lettuce, matchstick carrots or peppers. Layer on with your favorite lunchmeat, roll up tightly and slice. Try these Ham & Spinach Wraps or Rainbow Veggie Wraps.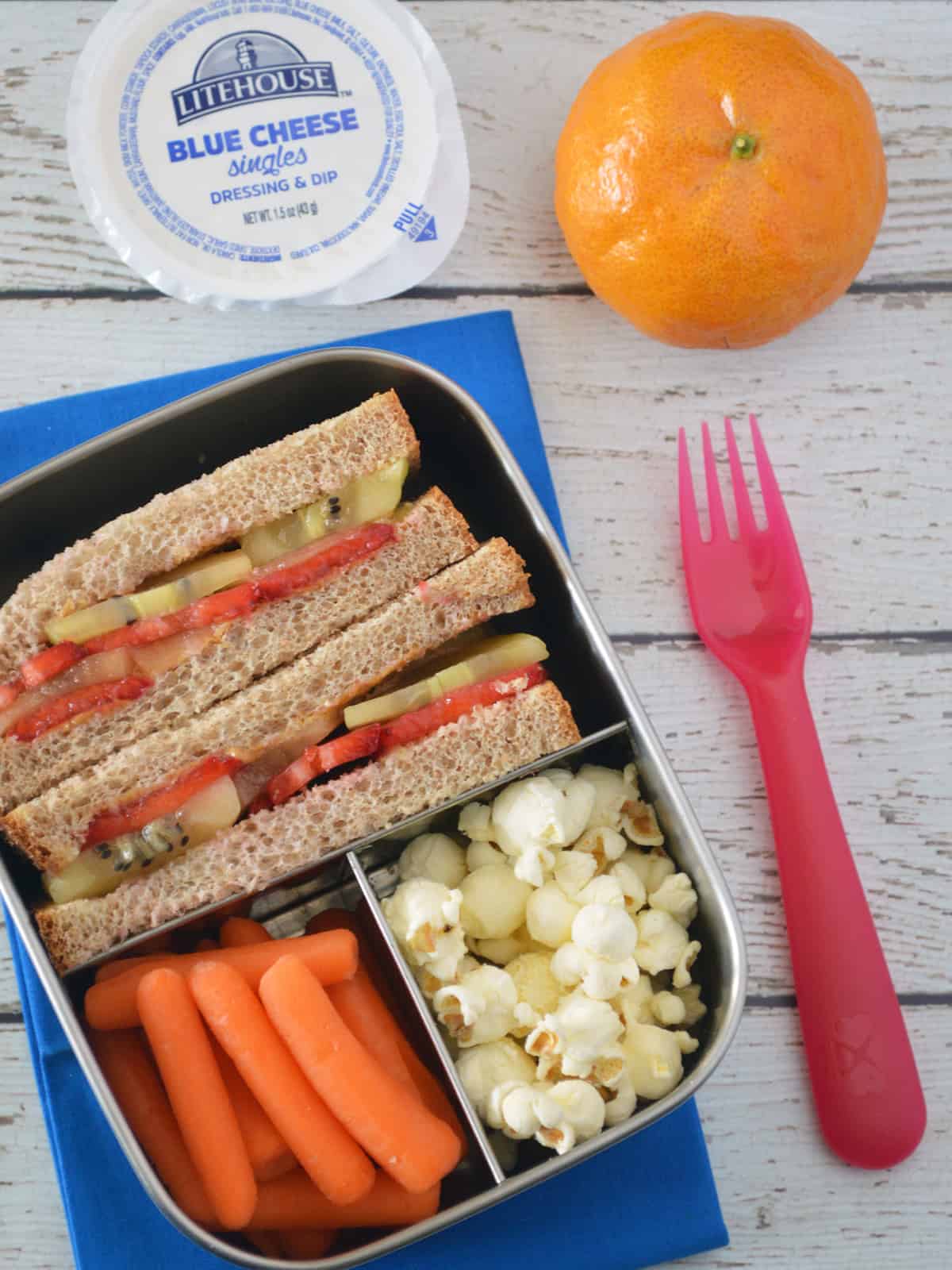 3. Switch up regular PB&J
Instead of jelly, use fresh fruit in your PB&J, like this Fruity PB&J Sandwich! Sliced bananas, strawberries, kiwi or grapes make perfect jelly substitutes.
4. Turn it into a kebob
Turn regular sandwiches into these fun Sandwich Skewers and add your kid's favorites, like cherry tomatoes, lettuce or cucumbers.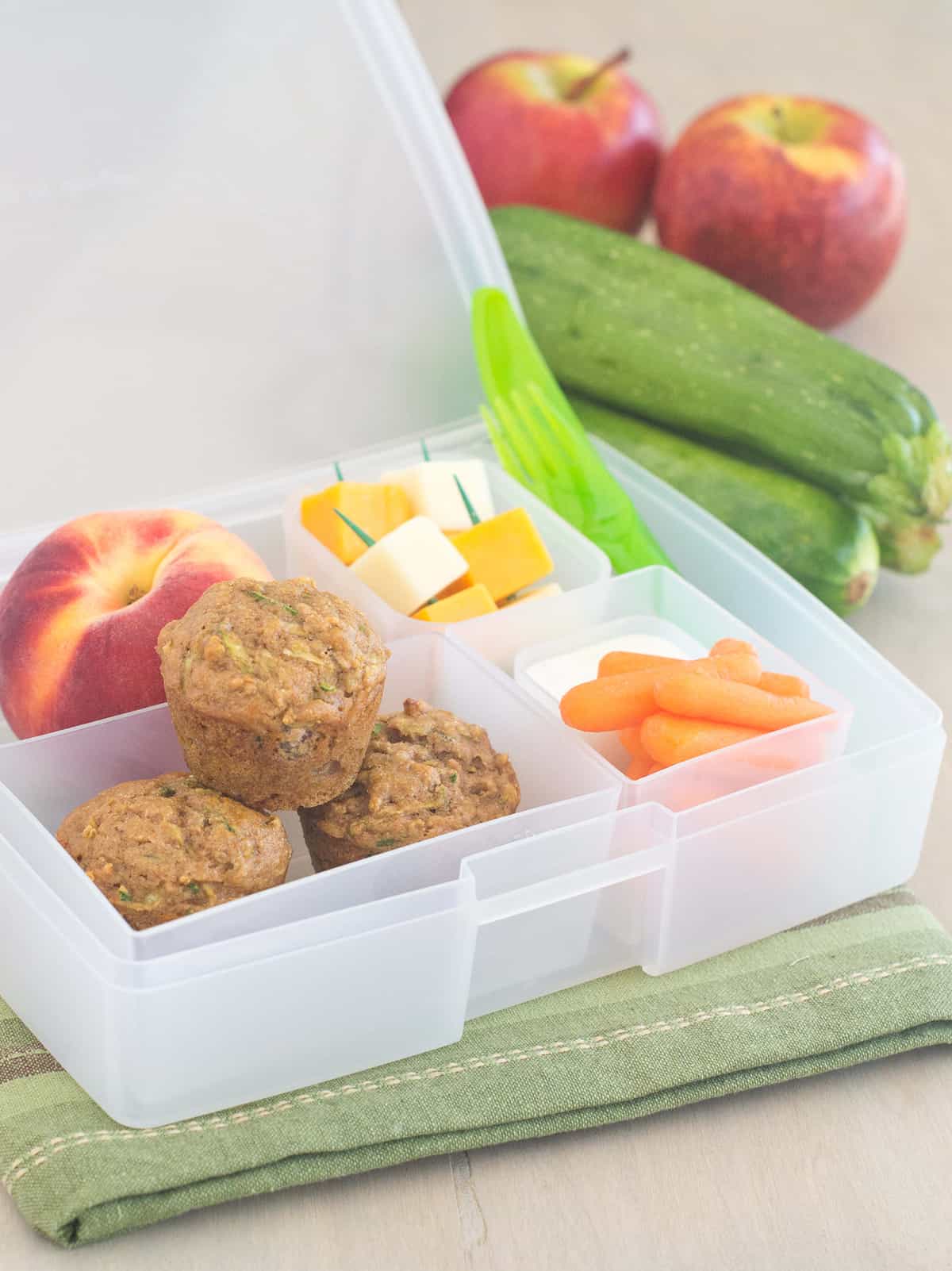 5. Blend into baked goods
Both fruit and veggies can easily be blended into muffins or other baked goods for an extra dose of nutrition. These Apple Zucchini Mini Muffins will be a hit in lunchboxes.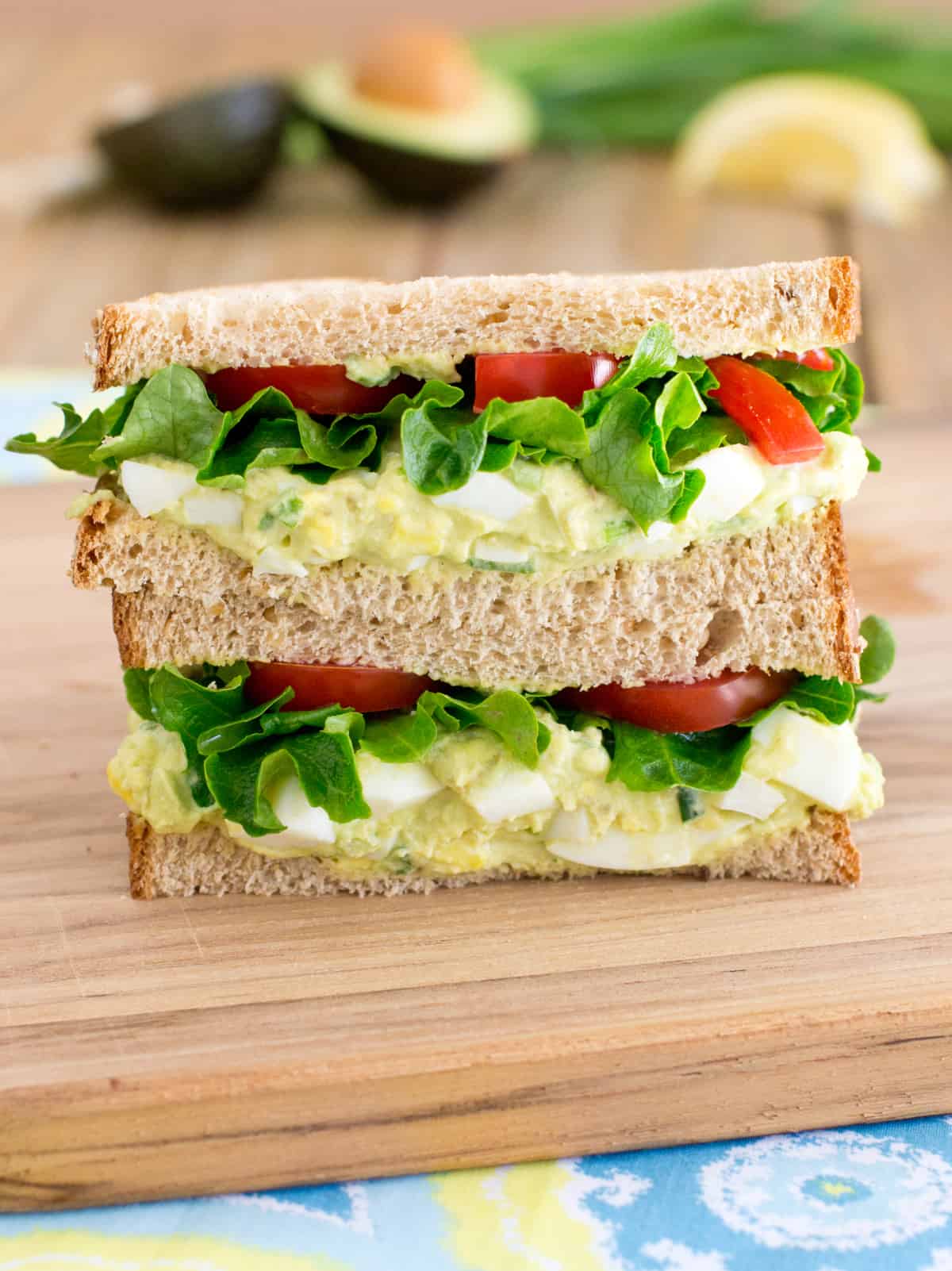 6. Swap out mayo
Skip the mayo on sandwiches and use mashed avocado instead. Or swap out mayo in egg, chicken or tuna salad for avocado, like in this Avocado Egg Salad Sandwich.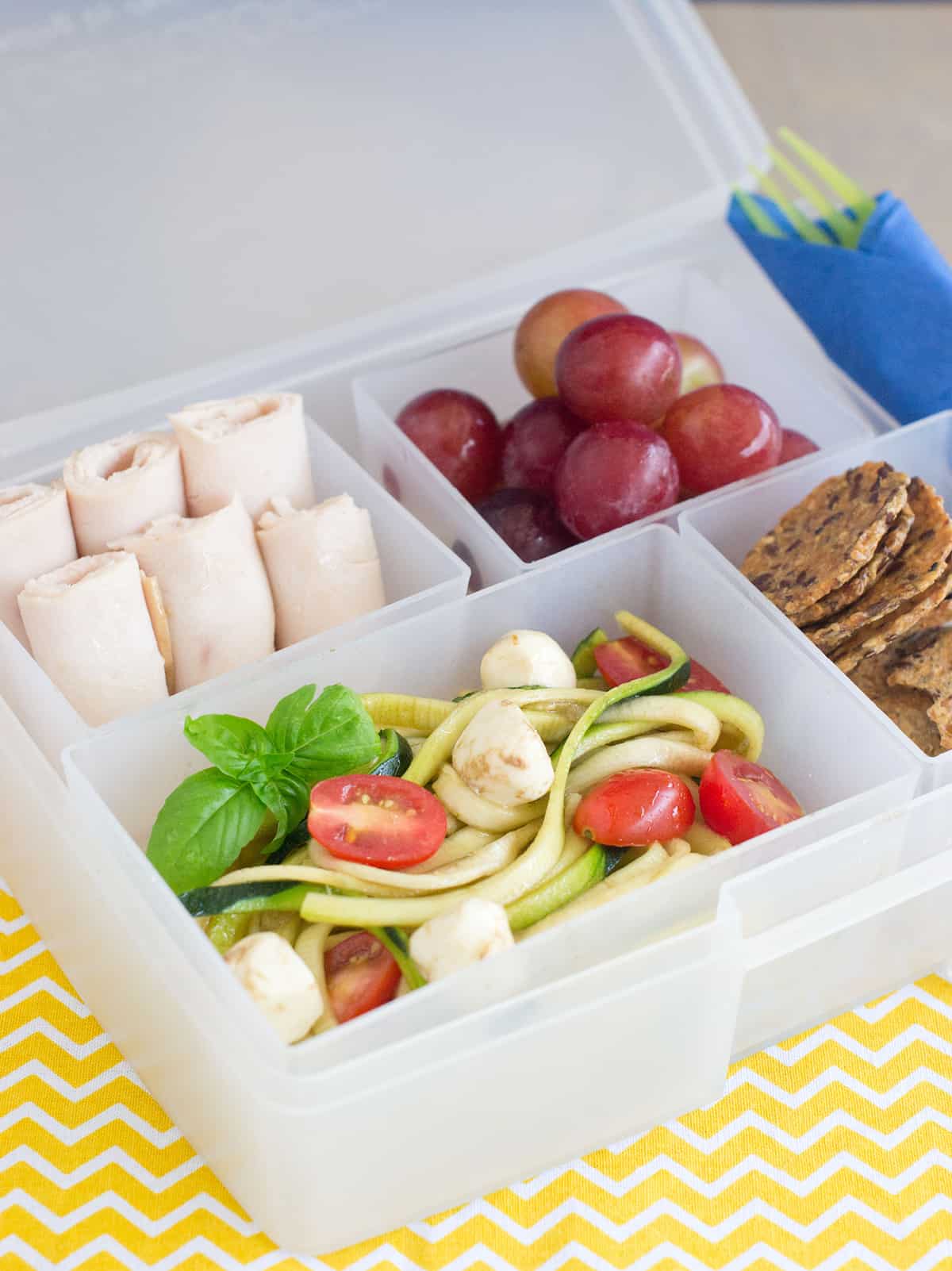 7. Rethink Pasta & Rice
Spiralized veggies, like this Caprese Zoodle Salad, or cauliflower rice are great alternatives to pasta and rice and a great way to sneak in some extra veggies.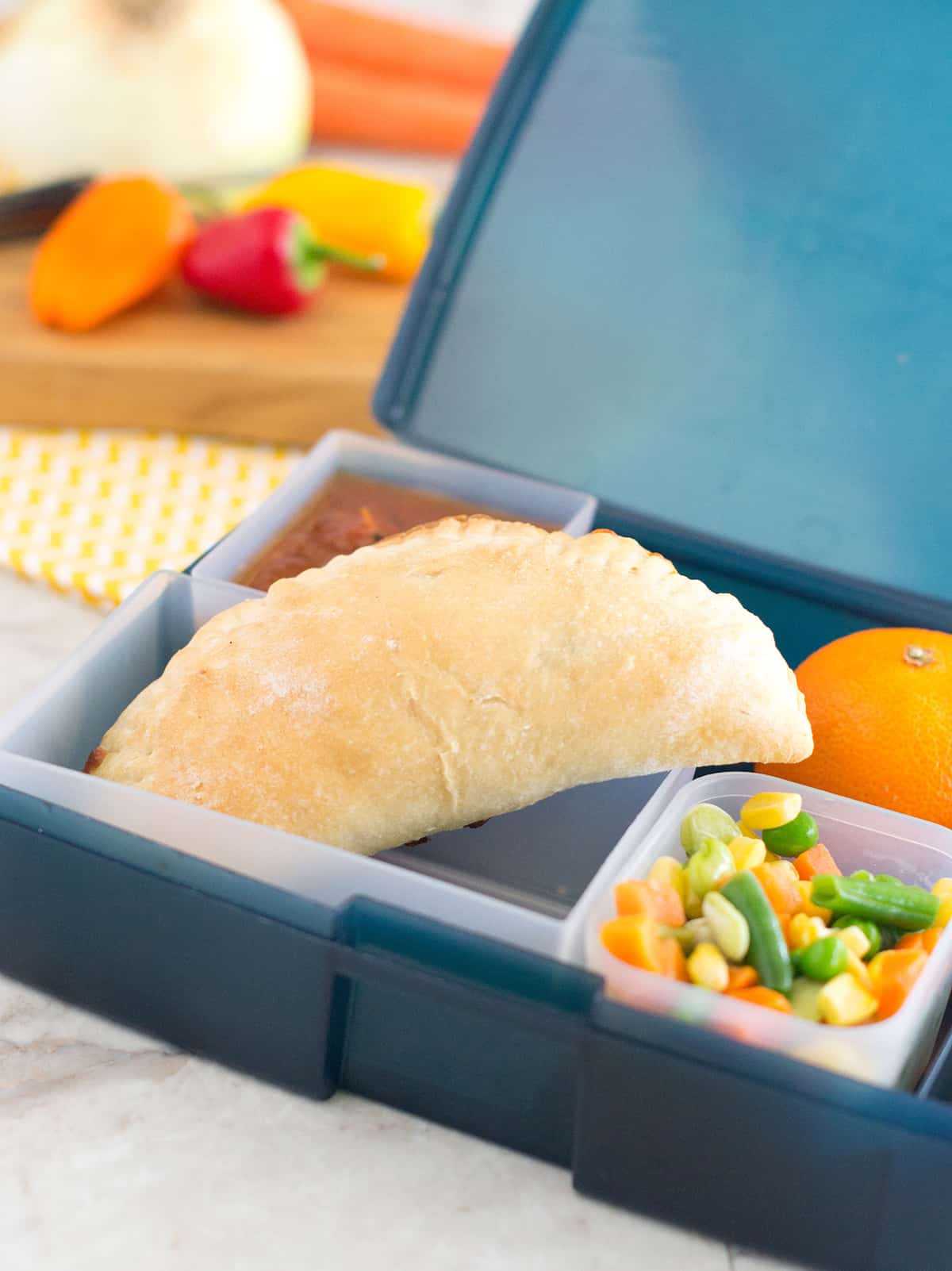 8. Stuff 'em
Handheld dishes, like these Lunchbox Empanadas or Freezable Pizza Pockets, are not only easy to eat but easy to add fruits and veggies to.
9. Use a muffin tin
There's something about food in the shape of a muffin that kids love. Break out the muffin tin and get your kids in the kitchen to help prepare these Savory Chicken & Rice Muffins, Mac n Cheese Muffins or Wonton Taco Cups, all made with veggies!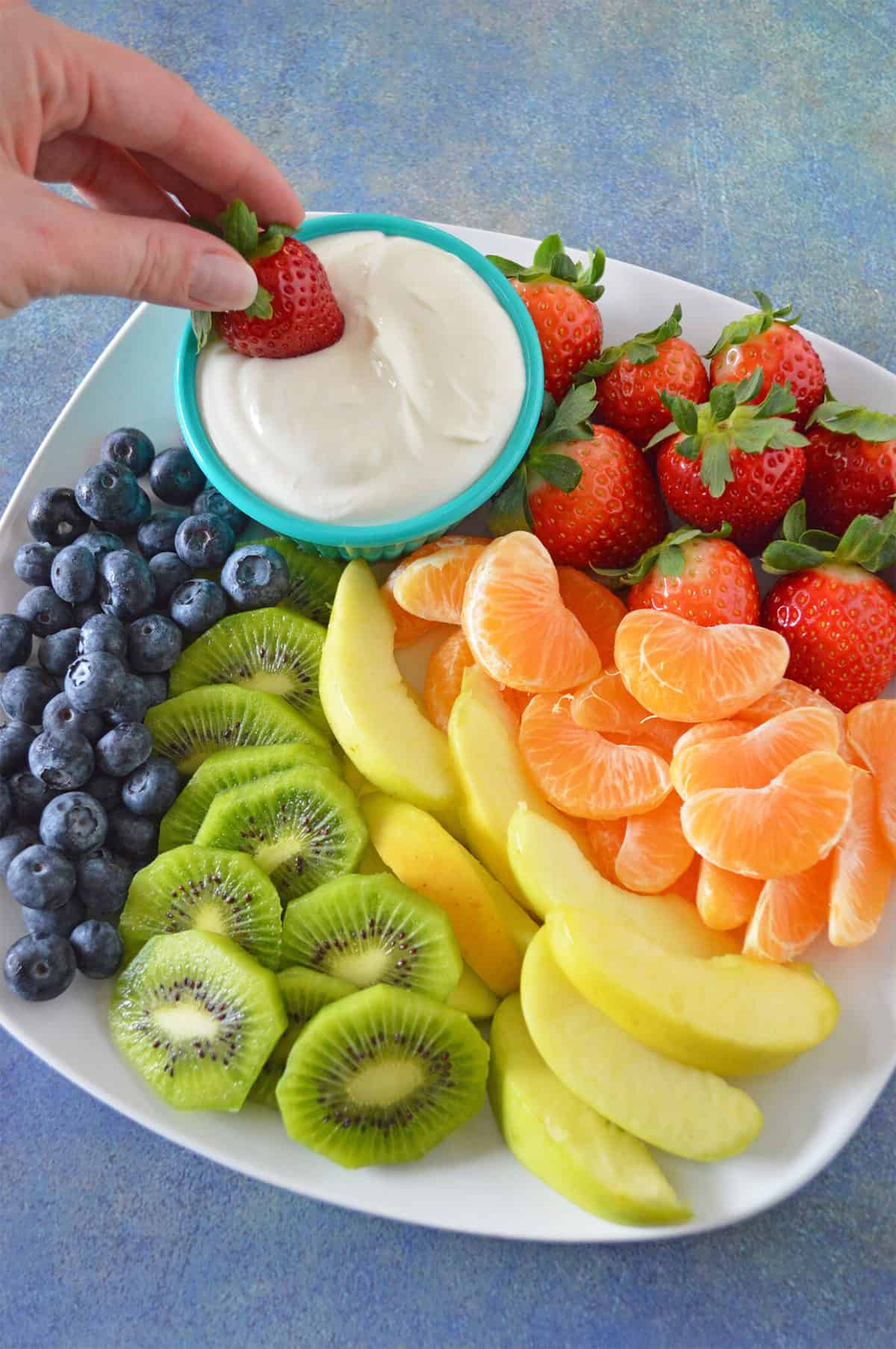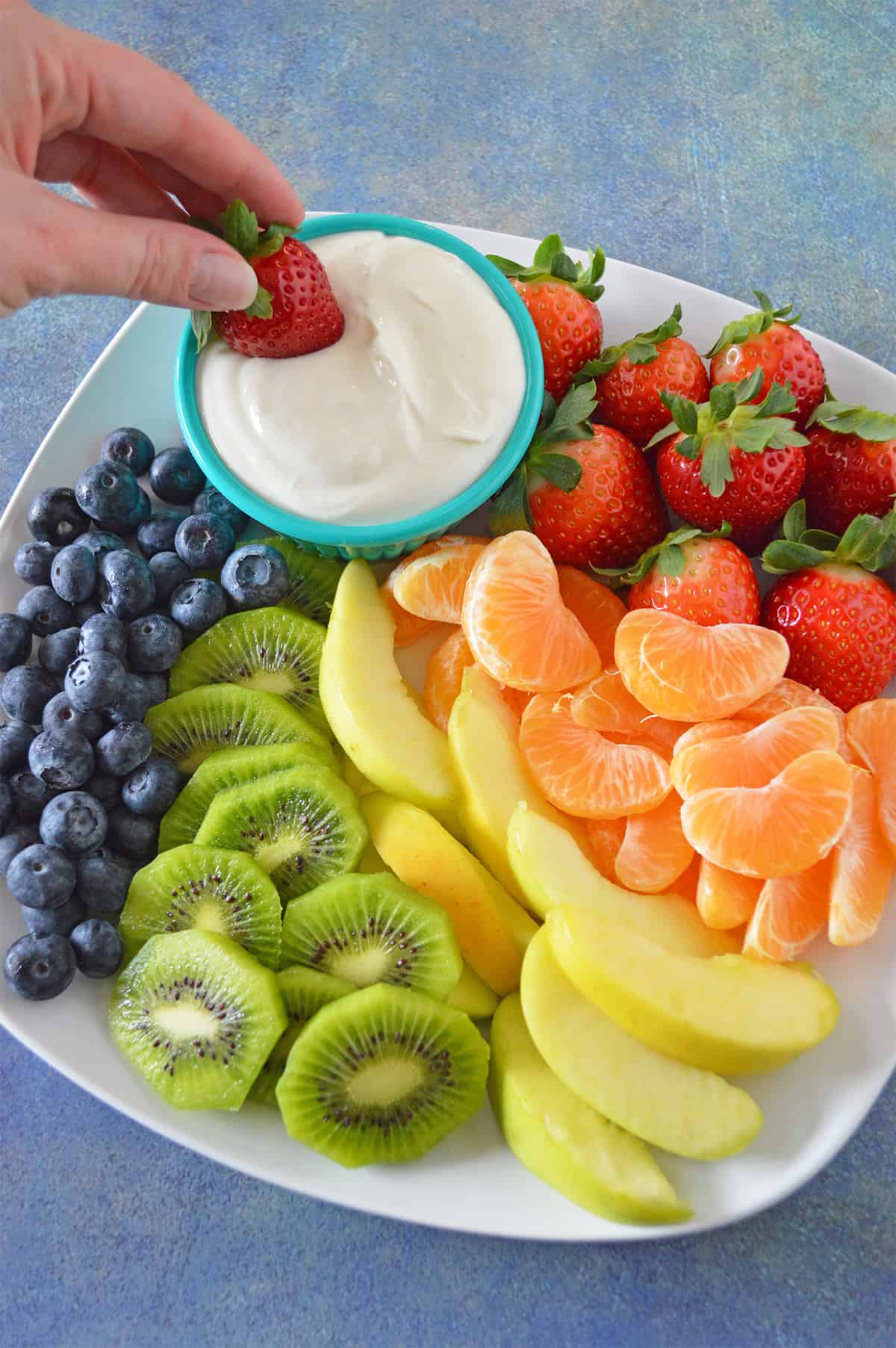 10. Add a dip
If your kids are like mine, they love a good dip! Try this easy cream cheese and greek yogurt dip…and don't forget the fresh fruit for dipping!
What is one of your favorite tips to get extra fruits and veggies in your child's lunch? And have them eat them!
---