Kid-Friendly Lunchbox Empanadas
These lunchbox-friendly empanadas are packed with lean ground beef, veggies and cheese for a meal kids won't be able to resist! Get the kids in the kitchen and make a batch on Sunday for easy lunchboxes all week!
Nutrition Tip: Lean ground beef provides 10 essential nutrients, including protein, zinc, iron, and B vitamins.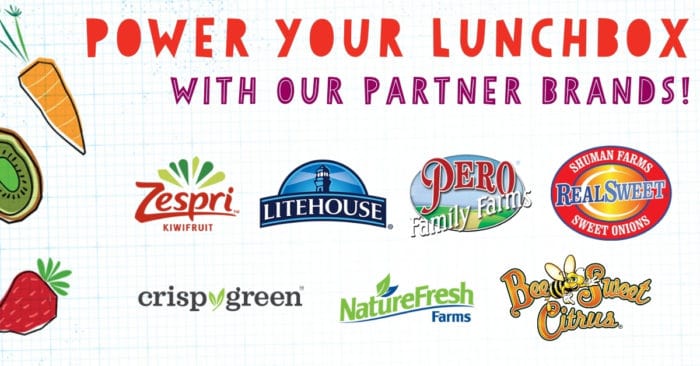 How do you #PowerYourLunchbox? Show us your healthy lunchboxes on Instagram using #PowerYourLunchbox.
Looking for more lunchbox ideas? We've got you covered with 70+ ideas including make-ahead ideas, non-sandwich lunches, ideas for repurposing leftovers, and vegetarian, nut-free and gluten-free recipes.
Or check out all of our back-to-school content on our blog. A few of our most popular posts include: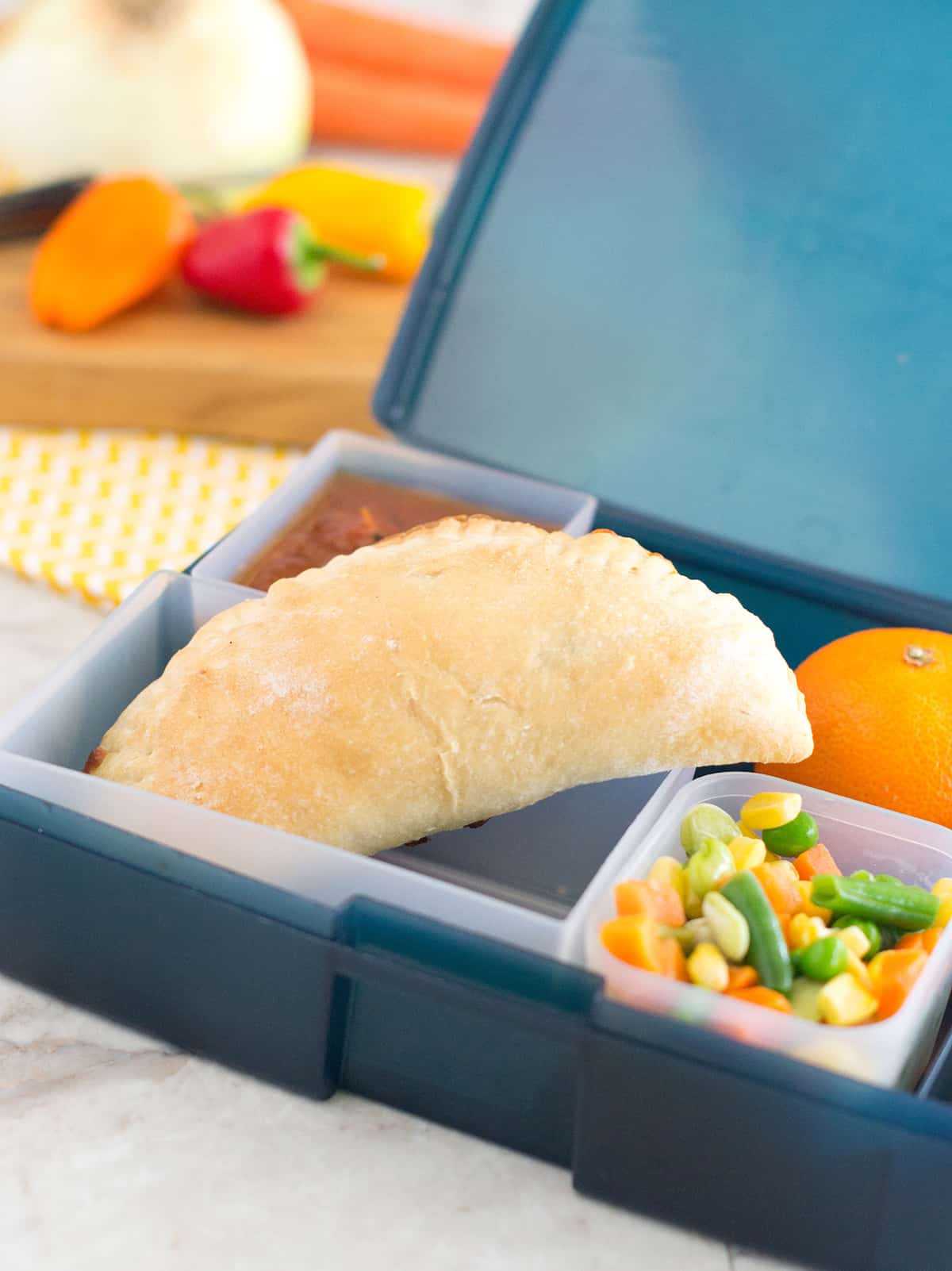 Kid-Friendly Lunchbox Empanadas
Yield: 6
Prep Time: 15 minutes
Cook Time: 20 minutes
Total Time: 35 minutes
Ingredients
1 tablespoon olive oil
1/2 pound lean ground beef
1/4 cup shredded carrots
1/4 small sweet onion, finely chopped
3 mini sweet peppers, finely chopped
1 teaspoon cumin
1/2 teaspoon salt
1/4 teaspoon pepper
1 pound whole wheat pizza dough
1/2 cup shredded low-fat mozzarella cheese
2 tablespoons salsa
1 cup mixed frozen vegetables, cooked
1 clementine
Instructions
Preheat oven to 350F. Spray baking sheet with nonstick cooking spray and set aside.
Heat oil in large skillet over medium heat. Add ground beef, carrots, onion, peppers, cumin, salt and pepper, and cook 7-10 minutes, or until cooked through. Drain and set aside.
Dust counter lightly with flour and roll out dough to ¼-inch thick. Using a small to mid-size bowl (5-inches in diameter) to cut out circles of dough. Repeat process until all dough has been used.
Fill dough with ¼ cup beef and sprinkle with cheese. Fold dough over filling to create a pocket, pressing down on sides to seal.
Bake 15-20 minutes, or until golden brown. Remove from oven and let cool.
Serve with salsa for dipping, veggies and Crispy Green.
Nutrition Information:
Yield: 6
Amount Per Serving:
Calories: 346
Total Fat: 12.5g
Saturated Fat: 4g
Cholesterol: 35mg
Sodium: 612mg
Carbohydrates: 36.5g
Protein: 18.5g