The Ultimate Guide to Packing Healthy Lunchboxes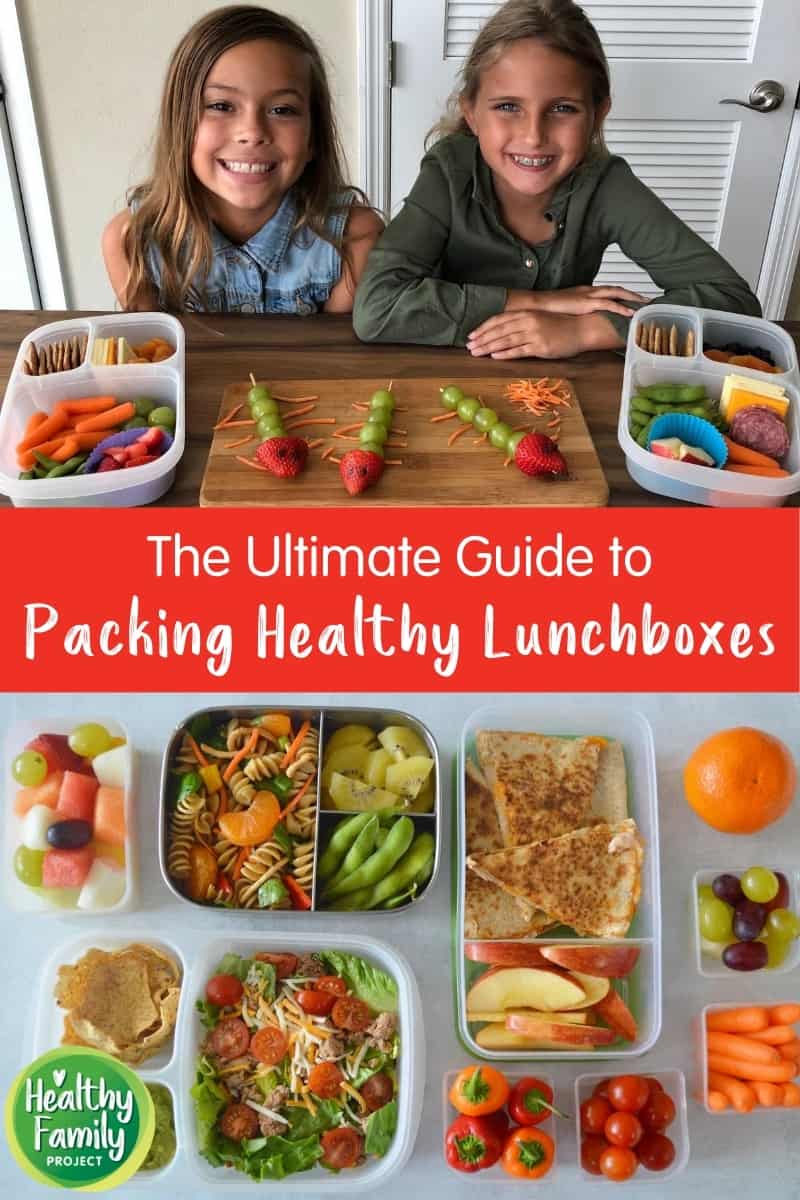 We've pulled together our most popular lunchbox packing tips, recipes and more into the ultimate guide to packing healthy lunchboxes.
Who is still adjusting to the back-to-school routine? This mom is! The new school year has brought some new challenges. My youngest has a new folder system with items that can be taken out and kept at school and other that need to go back with her.
While packing lunches after dinner one night, I mixed up these papers and faced a meltdown of epic proportions from Charli thinking she was going to look back to her teacher (#momfail). Don't worry, all was fine.
As we're all trying to get our bearings in a new school year, Produce for Kids' annual Power Your Lunchbox is in full swing! As parents, we understand the craziness that back to school brings and we want to help you get your family on a healthy track for the school year.
We can't promise you won't mix up the new folder system, forget about crazy hat day or lose your sanity while waiting for your youngest to find her missing shoe, but we can promise lots of healthy, easy lunchbox ideas!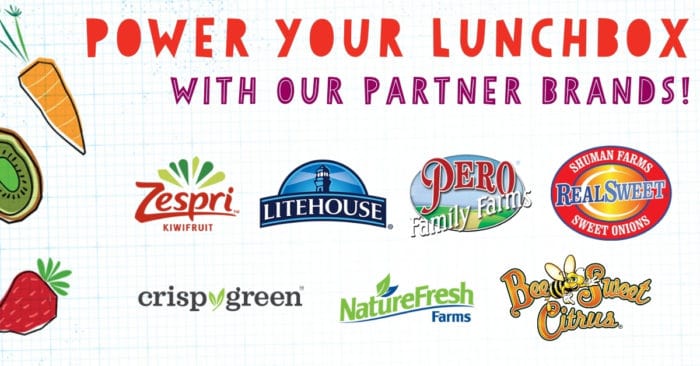 How do you #PowerYourLunchbox? Show us your healthy lunchboxes on Instagram using #PowerYourLunchbox.
Looking for more lunchbox ideas? We've got you covered with 70+ ideas including make-ahead ideas, non-sandwich lunches, ideas for repurposing leftovers, and vegetarian, nut-free and gluten-free recipes.
Or check out all of our back-to-school content on our blog. A few of our most popular posts include:
We've pulled together our most popular tips, round-ups and more to give you all the ammunition you need to tackle the task of lunchbox-packing.
The Ultimate Guide to Packing Healthy Lunchboxes

Lunchbox Safety
We'll get the not-so-glamorous part of packing lunches out of the way first. Packing food in a safe way is the most important part of packing a lunch. Not sure which foods should stay cold, the best way to keep hot foods hot or what to do with leftovers? Holley Grainger has you covered with these Lunchbox Food Safety Tips.
Dont fall victim to a lunchbox-packing mistake either. Sally of RealMomNutrition.com shares tips on repurposing leftovers, how to keep items fresh, introducing new foods and packing a balanced lunch in Episode 34 of the Healthy Family Project podcast.

Choosing the Right Lunchbox
One of the biggest questions we get this time of year is, "What are the best lunchboxes for kids?" The answer is, it all depends on your kid! What types of foods do they like in their lunch? How old are they? Can food touch or do they need a separate compartment for everything?
We've rounded up our favorite lunchboxes and accessories to help you navigate the many choices out there.

When in Doubt, Plan it Out
Trust me, when you plan ahead you avoid the headache of having to throw together a lunchbox in 5 minutes before running out the door to catch the bus. I promise it's not as hard as it sounds either.
I love this Lunchbox Basics: Set Yourself up for Success post from Brenda of Meal Planning Magic, full of simple ways to keep things organized. Plus, grab her Top 10 Meal Planning Tips for Back to School (or returning to school after the holidays) to get yourself on track.
And if you're packing lunches for everyone in the family, yourself included, check out these registered dietitian's tips for packing healthy, tasty lunches for the whole family.

Get Your Kids Involved
While the thought of having your kids in the kitchen might stress you out, they'll be much more likely to eat their lunch at school if they help make it. Print out this Build Your Own Healthy Lunchbox or Build a Better Sandwich guide to help kids plan what they're going to pack.
Don't forget to pack that lunchbox full of fruits and veggies! Here's are 10 ways to add more to your child's lunchbox.
Mad Hacking Skills
There is a hack for just about everything, and packing lunchboxes is no exception. We rounded up 20 of the top lunchbox-packing tips from fellow parents. Have a hack that's not on the list? Comment on the post and let us know!
A top complaint with kids and parents when it comes to lunches? Sliced apples turning brown. We tested 6 different methods to prevent apples from browning – get the full scoop!

Make it Fun!
Let's get one thing straight. There's nothing wrong with a "boring" lunch. It's important for your child to eat something that's well balanced to fuel them through their day.
I have one very picky child who won't eat very many things. But I do know that if I cut her sandwich into a fun shape using these sandwich cutters, she'll eat it. Or that if I serve baby carrots with a little hummus (and definitely not ranch) to dip them in, she'll eat them.
There are really simple ways to turn food into fun for kids. Maybe it's cutting it into a fun shape, serving with a dip or adding a few mini chocolate chips. Find what works for your schedule and kids.

Avoid the Rut
Gillian of LaLaLunchbox.com is sharing her tried and true tips for thinking outside the lunchbox rut in Episode 33 of the Healthy Family Project podcast. This must-listen episode covers infusing creativity into lunchboxes, trying something new with your kids' lunches without spending a lot of time, creating a balanced lunch and dealing with food allergies.
What You're Really Looking For – Lunchbox Ideas!
Here are our favorite round-ups of lunchbox ideas to fuel kids through the school day:
Did we miss anything? Do you have questions about packing lunchboxes? Comment below and let us know!
---