Avocado Egg Salad Sandwich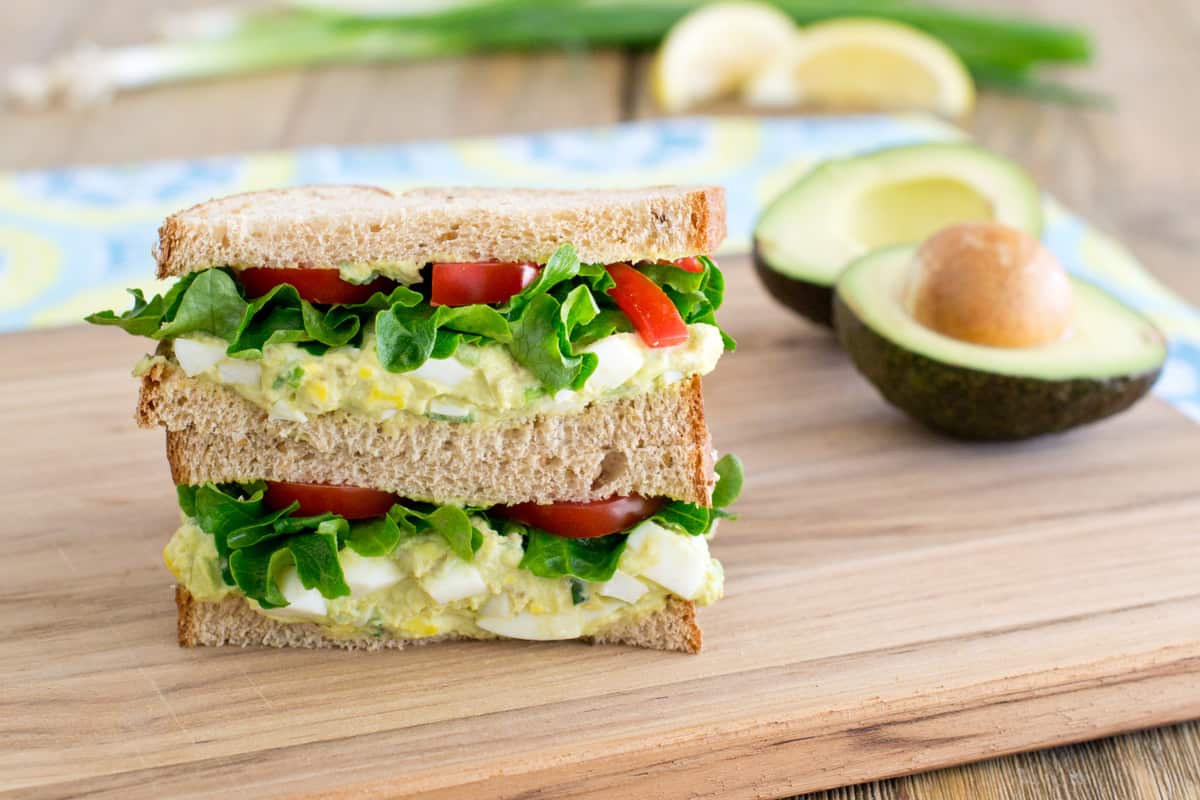 Avocados and Greek yogurt replace mayonnaise traditionally used in egg salad for good fats and a little extra protein. Make the avocado egg salad within two hours of eating to avoid browning.
Nutrition Tip: Avocado makes a healthy substitute for heart-healthy fats and provides plenty of creaminess and nutrients so you won't miss the mayo.
Move over, mayo. There's a new condiment in town, and it's here to make your egg salad sandwich even better. Avocado provides the perfect creamy texture and healthy fats to take your classic egg salad up a notch. This avocado egg salad sandwich is a healthier version of the classic that you'll love.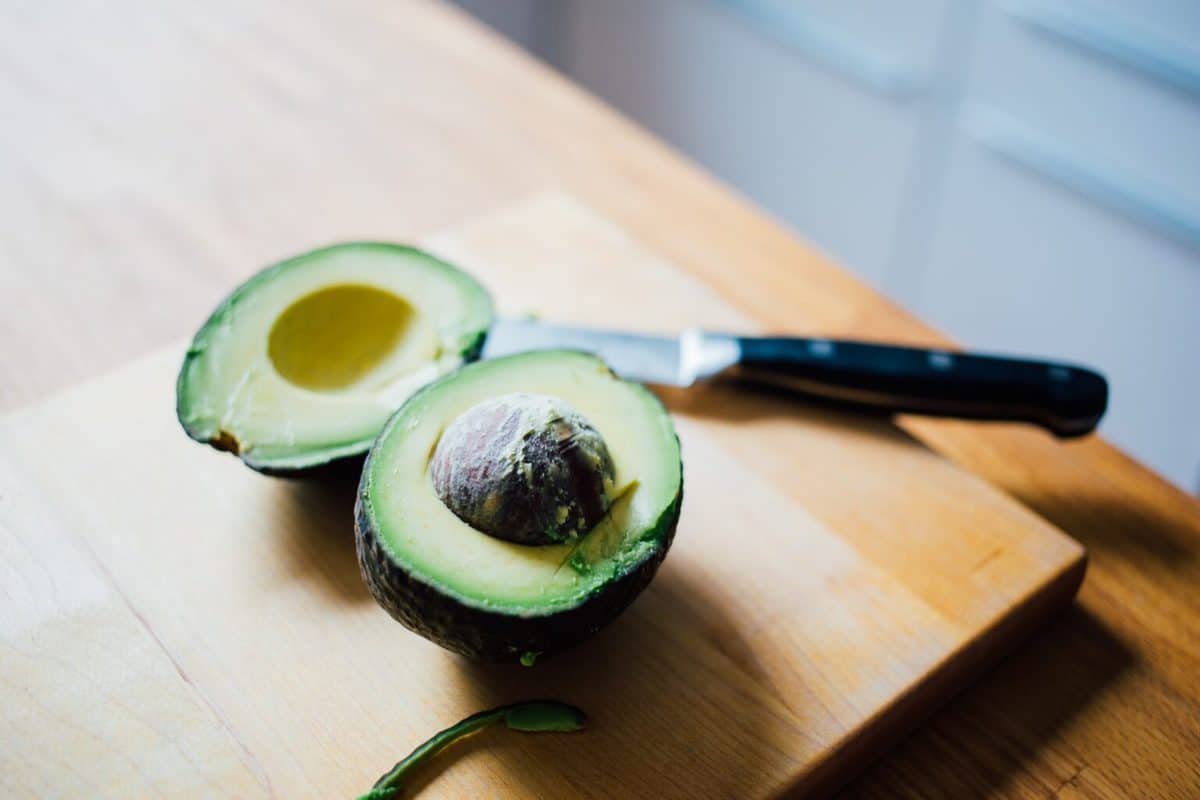 FAQs About Our Avocado Egg Salad Sandwich
What is the difference between beefsteak tomatoes and other varieties?
When it comes to tomatoes, there are many different types that can be used for various purposes. However, when it comes to beefsteak tomatoes, there is a clear difference between them and other types of tomatoes.
For starters, beefsteak tomatoes are much larger than your average tomato. In fact, they can weigh up to two pounds! They also have a lower water content, which makes them perfect for slicing and using in sandwiches and burgers.
So, if you're looking for a tomato that is big and juicy, then a beefsteak tomato is the way to go. Just be sure to cook them properly so that you don't end up with a soggy sandwich!
Why is there no mayo in the avocado egg salad sandwich?
The key ingredient is, of course, the avocado. But you may be wondering, why is there no mayo in this avocado egg salad sandwich?
Well, there are a few reasons. First of all, mayo is pretty high in calories and fat, so leaving it out helps keep this sandwich on the healthier side. And second, you don't really need it. The avocado and greek yogurt make it plenty creamy!
Can I toast my bread for my avocado egg salad sandwich?
Yes, you can absolutely toast your bread for your avocado egg salad sandwich. In fact, we would encourage it! The combination of creamy avocado, rich egg yolk, and zesty spices is heavenly on a piece of crispy toast. Plus, it's a great way to use up those extra eggs that seem to appear out of nowhere every time you open the fridge.
What sides pair well with the sandwich?
We like ours with a soup or a salad, but you could also add sweet potato fries or baked potato chips.
Can I double or triple the recipe?
If you're like me, you're always looking for ways to save time in the kitchen. One way to do that is by doubling recipes. But can you really double this avocado egg salad sandwich recipe? The short answer is yes!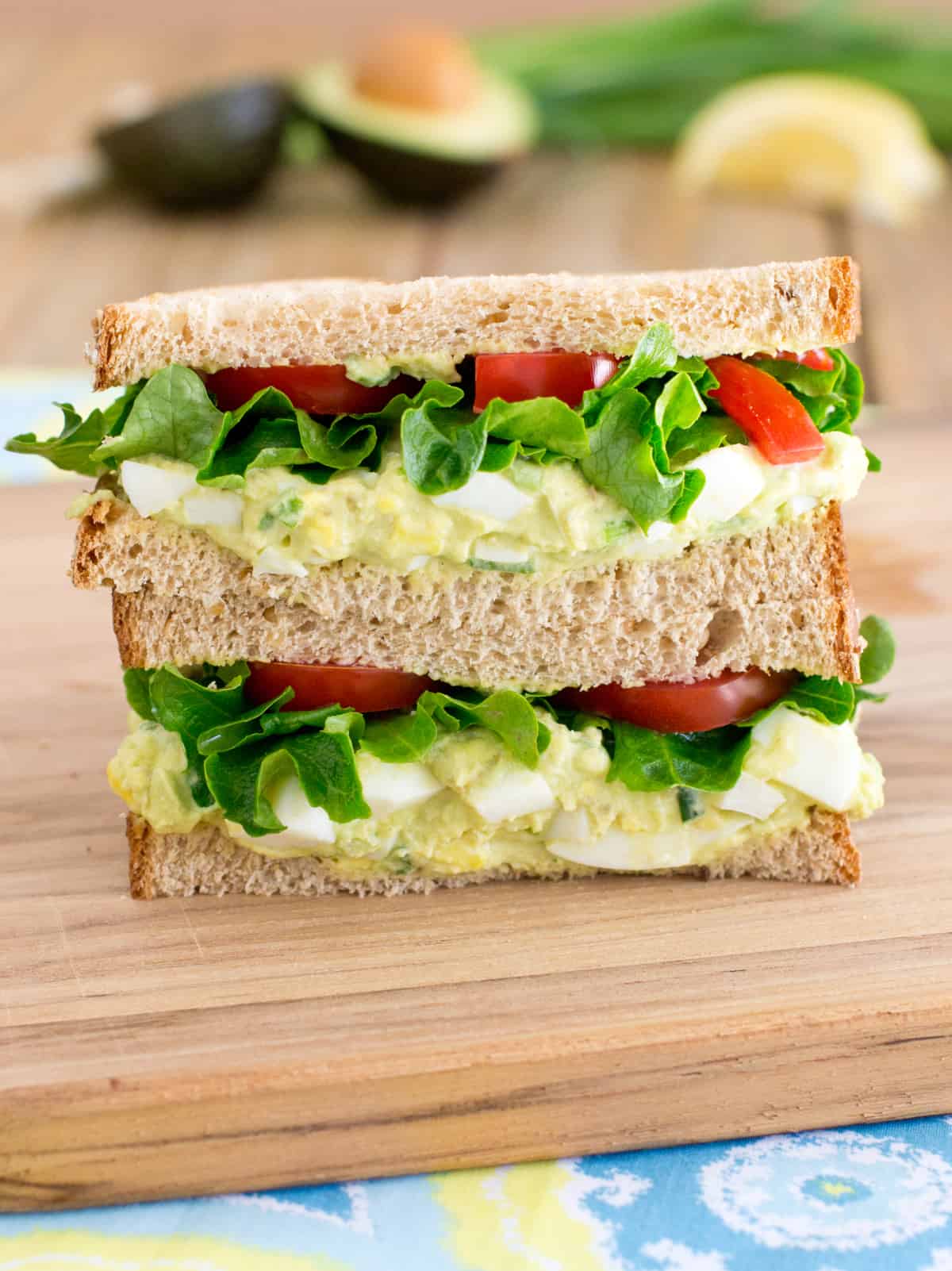 How long will my avocado egg salad last in the fridge?
When making up your avocado egg salad, there's only one question that really matters: how long will it last in the fridge?
The answer, unfortunately, is not as straightforward as you might hope. It all depends on how you make your salad, and how carefully you store it.
If you're using fresh ingredients and storing your salad in an airtight container, it should last for 3-4 days in the fridge. But if you're using pre-made ingredients or storing it in a less than ideal container, your salad might only last for 1-2 days.
So if you're planning on eating your avocado egg salad all week long, be sure to use fresh ingredients and store it properly. Otherwise, enjoy it while it lasts!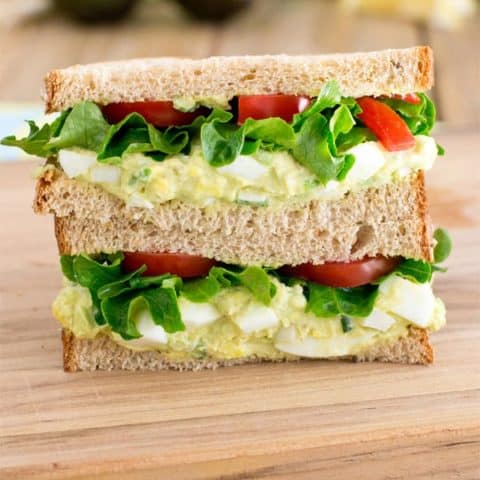 Avocado Egg Salad Sandwich
Avocados and Greek yogurt replace mayonnaise traditionally used in egg salad for good fats and a little extra protein.
Ingredients
1/2 avocado mashed
1 teaspoon lemon juice
1/4 teaspoon salt
3 hard-cooked eggs peeled, diced
2 slices Beefsteak tomato
2 tablespoons plain nonfat Greek yogurt
2 green onion tops chopped
2 teaspoons yellow mustard
1/2 teaspoon onion powder
1/2 teaspoon garlic powder
4 leaves romaine lettuce
4 slices whole wheat bread
Instructions
Combine avocado, lemon juice, salt, eggs, yogurt, onions, mustard, onion and garlic powder in bowl; mix well. Pepper to taste.

Spread half of egg mixture onto 1 slice of bread. Top with lettuce and tomato. Top with second slice of bread and repeat.
Nutrition
Calories: 369kcalCarbohydrates: 34gProtein: 20gFat: 18gSaturated Fat: 4gPolyunsaturated Fat: 3gMonounsaturated Fat: 8gCholesterol: 281mgSodium: 707mgPotassium: 697mgFiber: 9gSugar: 5gVitamin A: 5475IUVitamin C: 11mgCalcium: 185mgIron: 3mg
More recipes to try:
Delicious Avocado Caprese Salad
Chicken And Apple Grilled Cheese Sandwiches