Best BBQ Chicken Chopped Salad
This delicious BBQ Chicken Salad is ready in just 10 minutes, making it a great lunch idea or easy weeknight meal. The whole family will love this easy chicken salad recipe.
I love an easy meal idea, I mean…who doesn't? Especially when that meal adds some veggies to my day. I love it even more when the kids love it and it adds more veggies to their day! The Best BBQ Chicken Chopped Salad is exactly that – a salad recipe the whole family will love. Loaded with all of the good stuff, tasty, and easy to make.
Do you ever make something and ask yourself, why don't I make that more often? Well this Best BBQ Chicken Chopped Salad is one of those recipes I love and always forget about. You will love that it's so easy to make the kiddos can even make it themselves! As you know, we encourage the kids to help us with their lunchboxes all the time. When dinner rolls around, they generally like helping with that, too! How can the kids help? Well if they are old enough to handle a knife, let them. If they are a little younger you can have them assemble the ingredients into their lunchboxes or into the mason jars.
BBQ Chicken Chopped Salad Key Ingredients
Bagged salad– sometimes we need to keep it easy around our busy household, so this time we used bagged salad. But feel free to chop up your favorite lettuce like Romaine or even spinach!
Leftover rotisserie chicken – or grilled or shredded chicken works, too!
Your favorite salad toppings – we added cheese, cherry tomatoes, chickpeas, eggs, avocado, and bell pepper
Remember the more veggies the better! So let everyone customize their own salads with what they like. Like one bell pepper over the other? That's okay, use it. Someone likes cheese someone doesn't? Don't use it! We all prefer a few different things in our household that is why it is a great recipe to let everyone customize with their own toppings.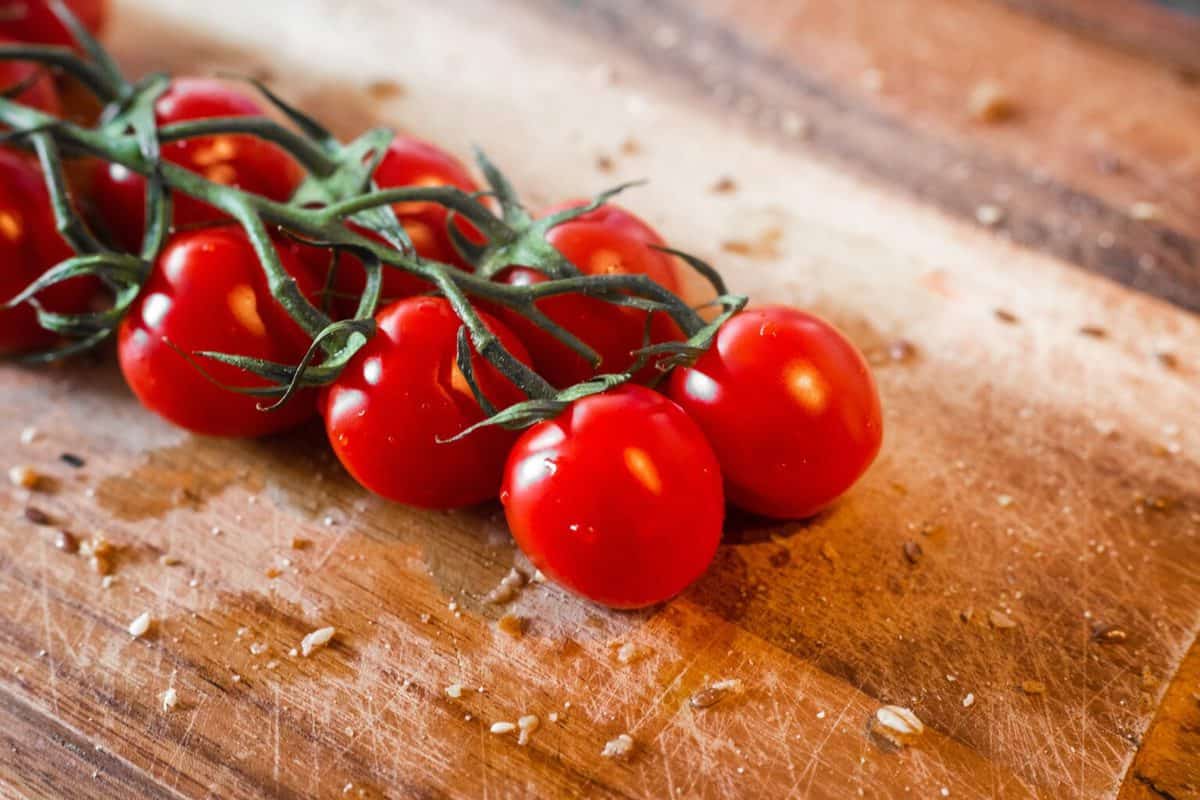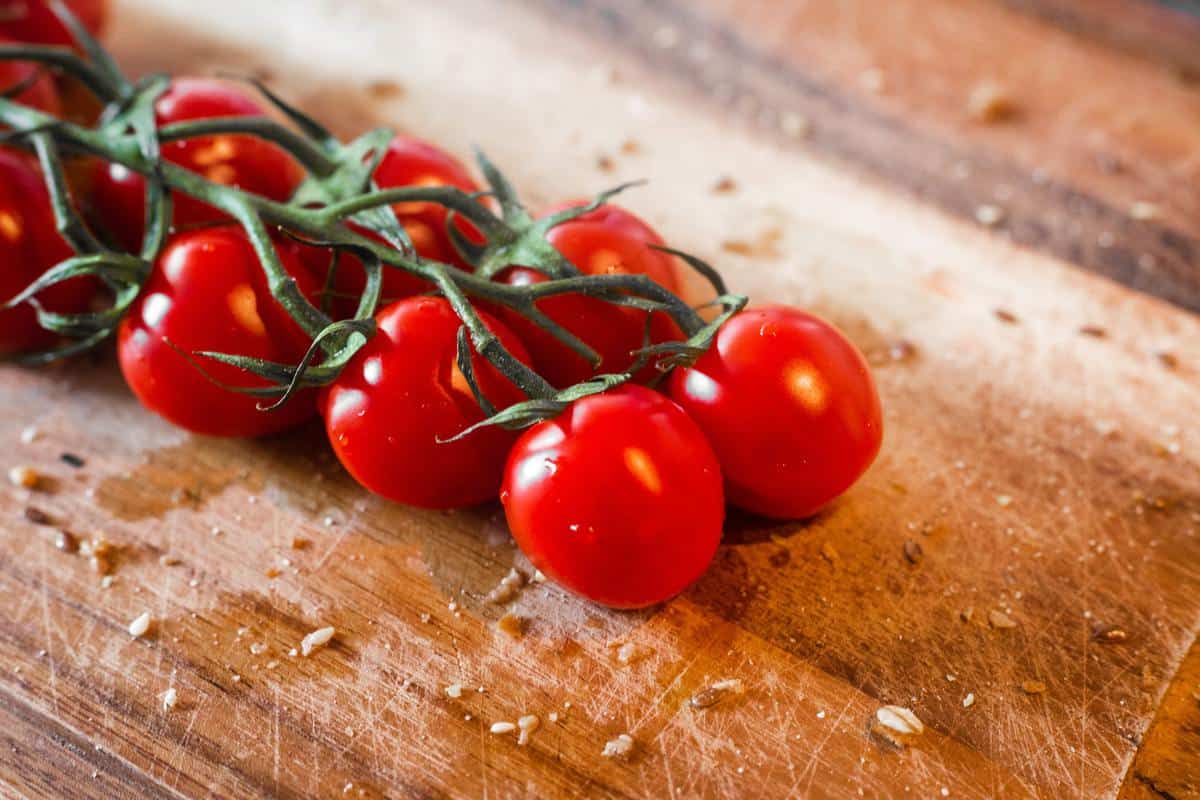 How to make these BBQ Chicken Chopped Salads in a mason jar
To assemble these salads in mason jars (like all those pretty mason jar salad you see on Instagram), add your dressing to the bottom then layer your dryer ingredients on top – your salad greens, veggies and protein.
If packing into a lunchbox instead, you can either combine the ingredients or pack into the different compartments so that nothing gets soggy. And of course leave the dressing on the side!
Nutrition Tip: By varying your protein routine and combining protein sources [like chicken, chickpeas, and eggs in this recipe], you are ensuring your body is functioning at it's highest energy level.
When you are ready to eat your mason jar BBQ chicken salad, just shake shake shake it up! If you're packing this yummy chicken salad in a lunchbox, we love these small dressing containers for liquids. These silicone liners are also great for separating out wetter ingredients to keep your salad from getting soggy.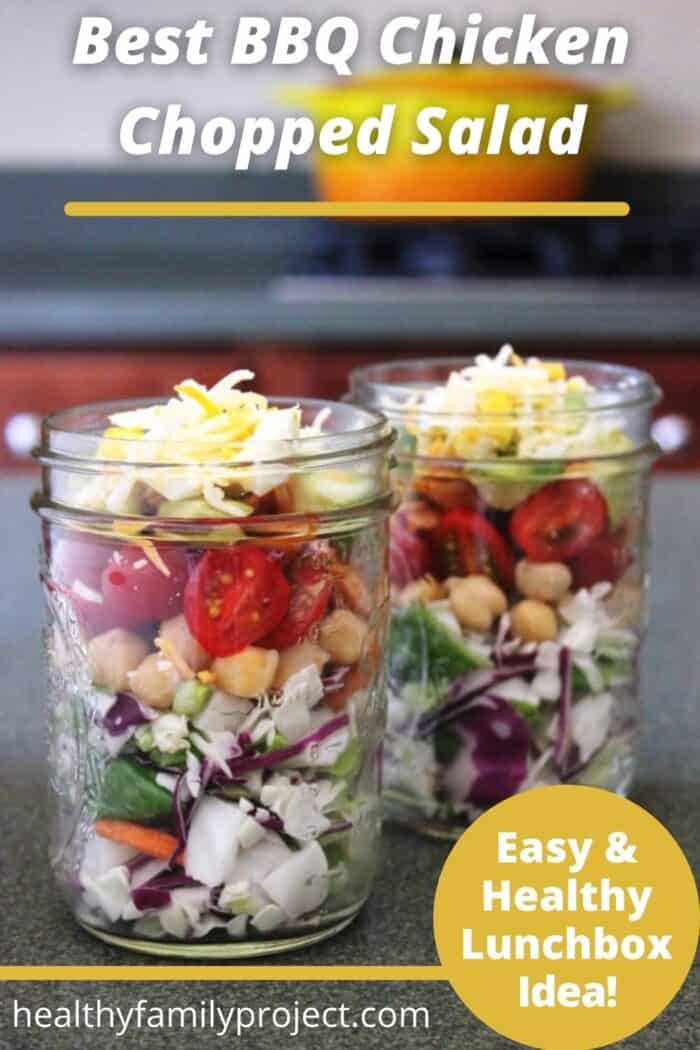 How do you #PowerYourLunchbox? Show us your healthy lunchboxes on Instagram using #PowerYourLunchbox.
Looking for more lunchbox solutions?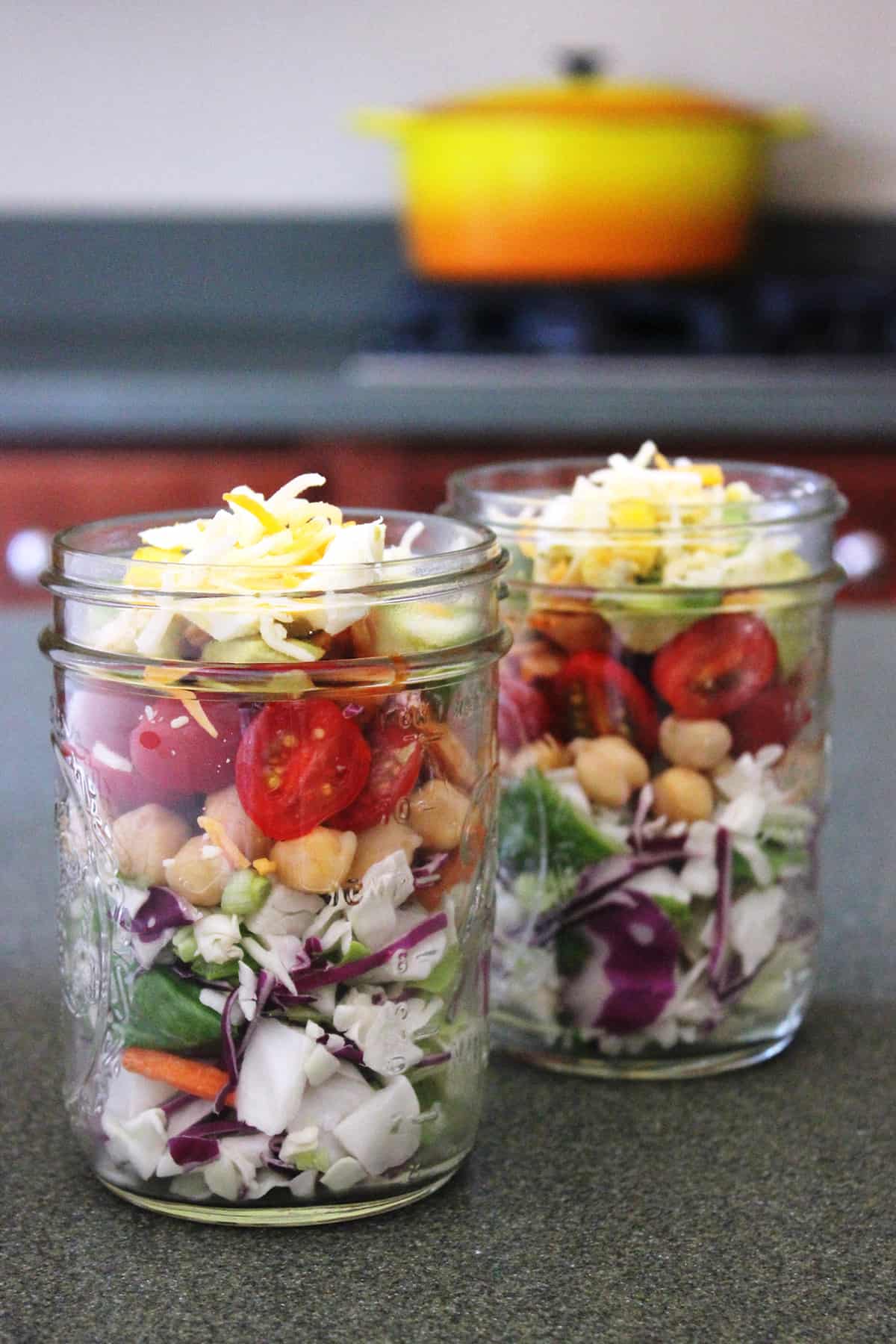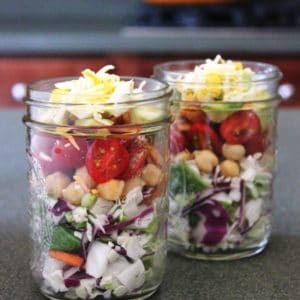 BBQ Chicken Chopped Salad
Ready in just 10 minutes, this BBQ Chicken Salad is not only easy to make, it's delicious! Make this salad for lunch or an easy weeknight meal.
Ingredients
1 pkg. BBQ Ranch Chopped Salad Kit
2 cups shredded rotisserie chicken
2 large hard-cooked eggs diced
1 avocado diced
1 cup chickpeas drained, rinsed
½ bell pepper diced
½ cup shredded lowfat Cheddar cheese
½ pint cherry tomatoes halved
Instructions
Place salad in a large bowl

Top with chicken, eggs, avocado, chickpeas, peppers, cheese and tomatoes.

Add dressing from salad kit and mix well.




Notes
We used a BBQ Ranch Salad Kit, but you don't have to! If you don't have that particular salad kit, just add a little ranch and BBQ sauce to get that smoky BBQ flavor. Feel free to substitute your favorite dressing. If you are making this easy salad recipe to add to a mason jar, be sure to put the salad dressing on the bottom of the jar to help keep the other ingredients from getting soggy.
Nutrition
Calories: 477kcalCarbohydrates: 37gProtein: 38gFat: 17gCholesterol: 163mgSodium: 837mgFiber: 12gSugar: 8.5g
More recipes to try:
Easy BBQ Chicken Taquitos Lunchbox Idea
Healthy Mediterranean Lentil Salad