Deconstructed BLT Bento Box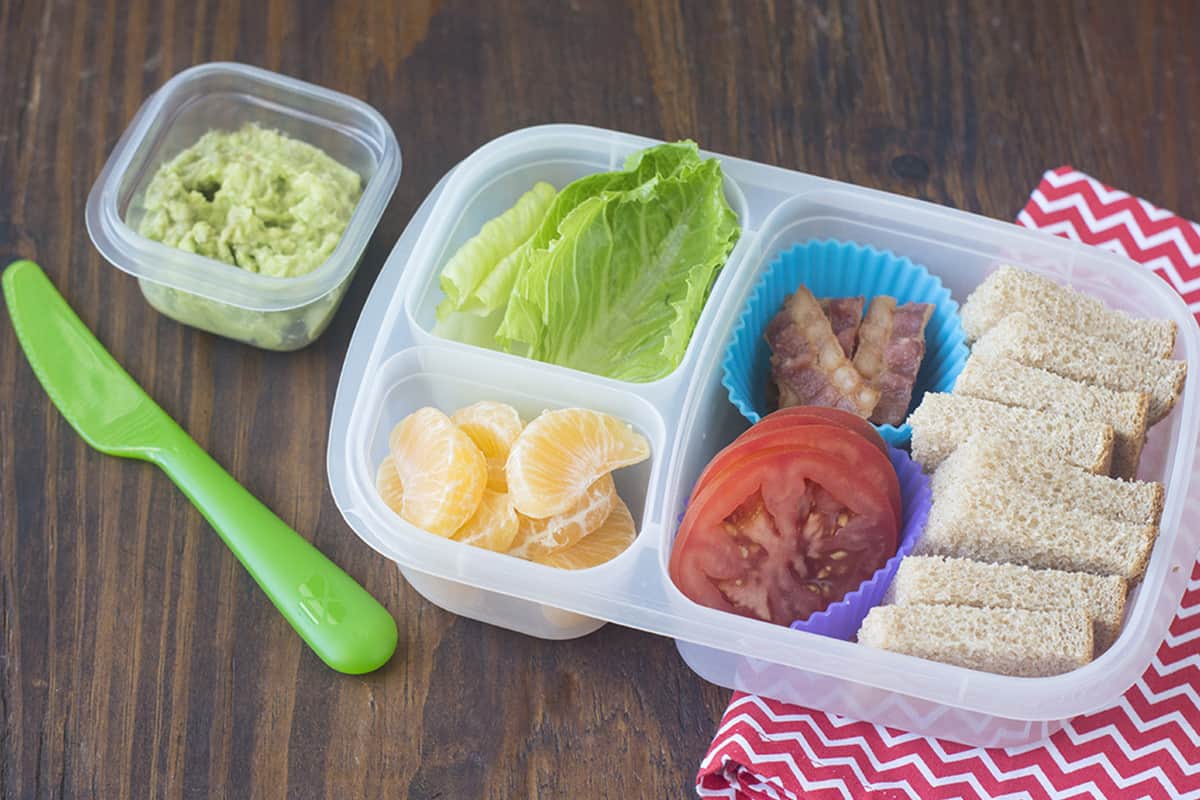 Kids will have fun constructing their very own BLT sandwich at lunchtime. Keeping each item in its own compartment keeps everything fresh until lunchtime and avoids the dreaded soggy sandwich. Instead of mayo, get a dose of good fats by spreading on mashed avocado!
Nutrition Tip: Craving the crunch of bacon? Choose low sodium varieties, which has almost less than 1/2 the amount of sodium as regular bacon.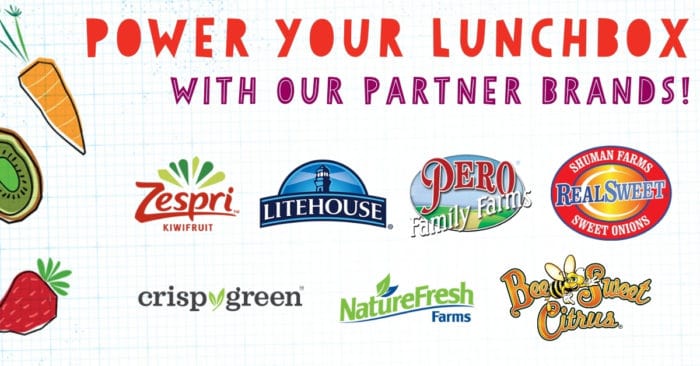 How do you #PowerYourLunchbox? Show us your healthy lunchboxes on Instagram using #PowerYourLunchbox.
Looking for more lunchbox ideas? We've got you covered with 70+ ideas including make-ahead ideas, non-sandwich lunches, ideas for repurposing leftovers, and vegetarian, nut-free and gluten-free recipes.
Or check out all of our back-to-school content on our blog. A few of our most popular posts include: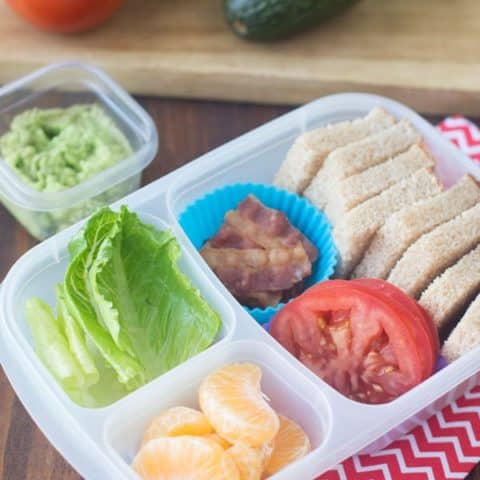 Deconstructed BLT Bento Box
Yield: 1 serving
Prep Time: 10 minutes
Total Time: 10 minutes
Ingredients
1/3 avocado
1 teaspoon lime juice
2 slices whole wheat bread, cut into fourths
2 strips low-sodium bacon, cooked, cut into fourths
4 small tomato slices
1/4 cup chopped romaine lettuce
1 clementine, peeled, segmented
Instructions
Mash avocado and lime juice together. Place in small airtight container. Add bread, bacon, tomato and lettuce to bento box.
At lunchtime, spread mashed avocado on bread and top bacon, lettuce and tomato.
Serve with clementine.
Nutrition Information:
Yield: 1
Amount Per Serving:
Calories: 344
Total Fat: 14g
Cholesterol: 18mg
Sodium: 433mg
Carbohydrates: 42g
Fiber: 9g
Sugar: 13g
Protein: 15g