Creamy, protein-filled and satisfying, this vegetarian sandwich is perfect for picnics or cut into small sandwiches for parties.
Nutrition Tip: The healthy fats contained in hummus are polyunsaturated and monounsaturated fats. Eating these types of fats may help improve blood cholesterol levels, decrease the risk of heart disease, and help control blood sugar.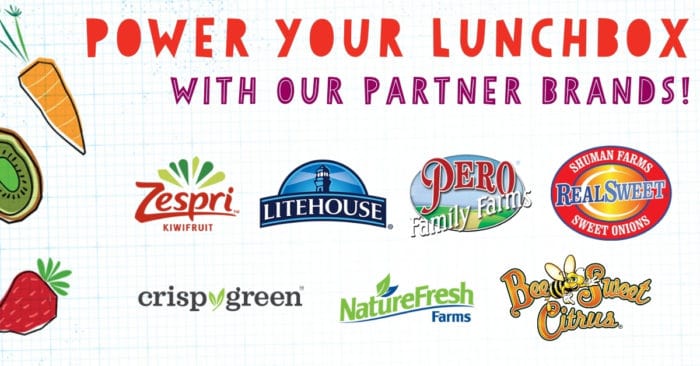 How do you #PowerYourLunchbox? Show us your healthy lunchboxes on Instagram using #PowerYourLunchbox.
Looking for more lunchbox ideas? We've got you covered with 70+ ideas including make-ahead ideas, non-sandwich lunches, ideas for repurposing leftovers, and vegetarian, nut-free and gluten-free recipes.
Or check out all of our back-to-school content on our blog. A few of our most popular posts include:
Tasty Hummus Sandwich
Yield: 4
Prep Time: 10 minutes
Total Time: 10 minutes
Ingredients
8 slices whole wheat bread
1/4 cup hummus
1/4 cup mashed avocado
4 Romaine lettuce leaves
1/2 cup goat cheese
2 mini cucumbers, sliced lenghtwise
1 tomato, sliced
Instructions
Toast bread.
Spread hummus and guacamole on 1 slice of bread. Top with salad, cheese, cucumber and tomato. Top with second slice of bread.
Nutrition Information:
Yield: 4
Amount Per Serving:
Calories: 381
Total Fat: 9.7g
Cholesterol: 6mg
Sodium: 452mg
Carbohydrates: 59.3g
Fiber: 9.8g
Protein: 15.1g