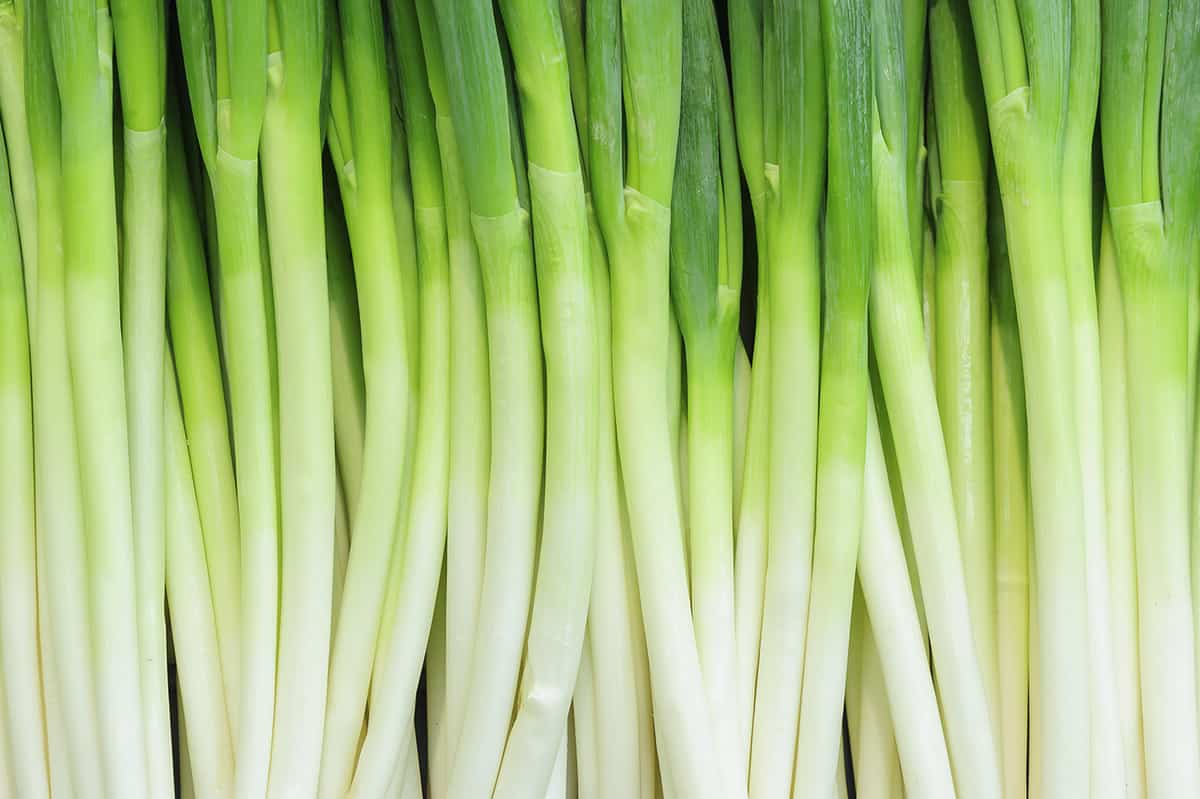 Seasonality:
Green onions are in season year-round.
Health Benefits of Green Onions:
Green onions contain dietary fiber, Vitamin C, Vitamin B6, potassium and Vitamin K.
How to Select Green Onions:
Choose green onion stalks with fresh, green tops and slightly white bulbs.
Avoid slimy or wilted greens.
How to Store Green Onions:
Wrap green onions in a damp paper towel and refrigerate.
Green onions can also be placed in jar on a windowsill with 1-2 inches of water to keep fresh and encourage new growth.
How to Prepare Green Onions:
Remove any wilted or damaged tops or slimy skins on bulbs.
Trim off stringy root ends by slicing about 1/8-1/4 inch above the roots and trim about 2 inches from green tops.
Fun Facts About Green Onions:
You can regrow green onions! Save bulbs, place in jar with 1-2 inches of water and you'll have new growth in a few days.