Crispy Baked Tofu with Ginger Soy Sauce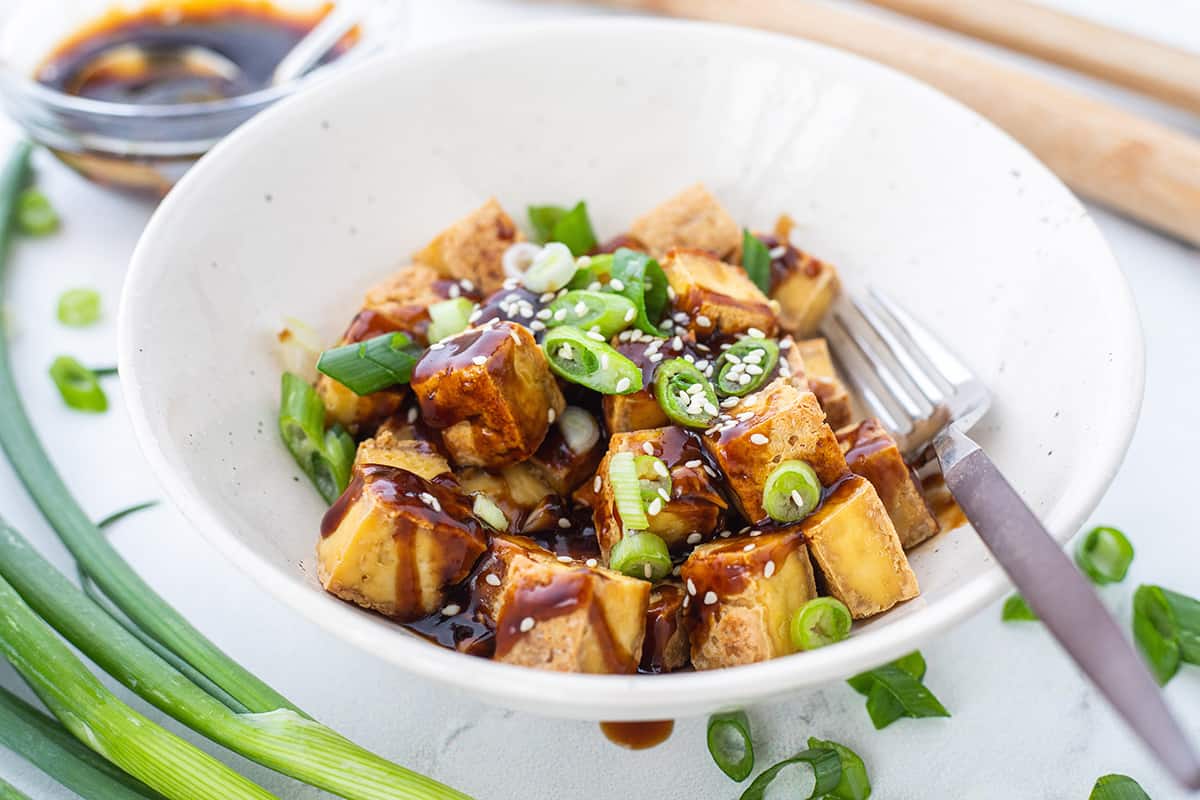 This crispy baked tofu paired with a homemade ginger soy sauce is a better-than-takeout dish you can make at home. As an easy plant-based dish, it's perfect to serve on a salad, over rice or with your favorite combination of vegetables.
If you're looking to eat less meat and more plant-based protein sources, tofu is a great option. While tofu may seem intimidating to prepare, it's actually pretty easy when you follow these steps.
How to Prepare Tofu:
Lie a cutting board or baking sheet with paper towels.
Cut tofu in half and place on top of paper towels. Add additional paper towels on top of tofu.
Place a semi-heavy item, like a cast iron skillet or baking sheet topped with a few canned goods, on top and leave for 15-30 minutes to press out excess moisture. The longer you press tofu, the firmer the texture.
Once you press out your tofu, cut into bite-sized pieces and bake until golden brown and slightly crispy around the edges. Then toss in the homemade ginger soy sauce for a delicious dish!
Nutrition Tip: Like meat, soy is a high-quality protein. That means it has all of the essential amino acids (protein building blocks) that the body needs to get from food. Research suggests that eating soy during childhood might help protect against breast cancer in adulthood
Looking for more plant-based recipes? Here are some of our favorites.