Thai Peanut Chicken & Vegetable Noodle Stir-Fry
Stir-frys are a great way to use up leftover veggies and prevent food waste. This chicken and veggie noodle stir-fry is ready in 30 minutes and packed a whopping 31g of protein per serving!​
Before you make the Healthy Thai Peanut Chicken and Vegetable Noodle Stir Fry Recipe, we have to talk about the sauce. The peanut sauce is a healthy addition to this stir fry, and it is created with pantry staples you probably already have on hand – peanut butter, honey, soy sauce, and lime juice. This sauce is what makes this dish complete and so tasty. It's so simple, but incredibly delicious, and dare we say, better than any takeout sauce ever.
The rice noodles and veggies in the mixture have a lot of nutritional value as well. With all of the ingredients combined, this dish provides a great source of protein. Loaded with vegetables, high in fiber, and low in fat – it's everything you could want in the ultimate Thai inspired comfort meal.
Wide Rice Noodles Are a Staple in Thai Cooking
In Thai cooking, wide rice noodles are often used in stir-fries and soups. They are a versatile ingredient that can be flavored with many different sauces and spices.
Wide rice noodles are usually made from white rice flour and water. They are sold dried or fresh, and can be found in most Asian markets. When cooked, they should be soft and chewy.
To cook wide rice noodles, it's best to first soak them in warm water for 20 minutes. Then, stir-fry the noodles with your desired ingredients. Be sure to add a little bit of oil to prevent the noodles from sticking together. Lastly, season the dish with soy sauce, fish sauce, or chili paste to taste.
For more authentic Thai food, use rice noodles, but whole-wheat spaghetti or linguine works well too in a pinch. And whole-wheat pasta goes really well with the peanut sauce.
To Make this a Vegetarian Dish Swap Tofu in for The Chicken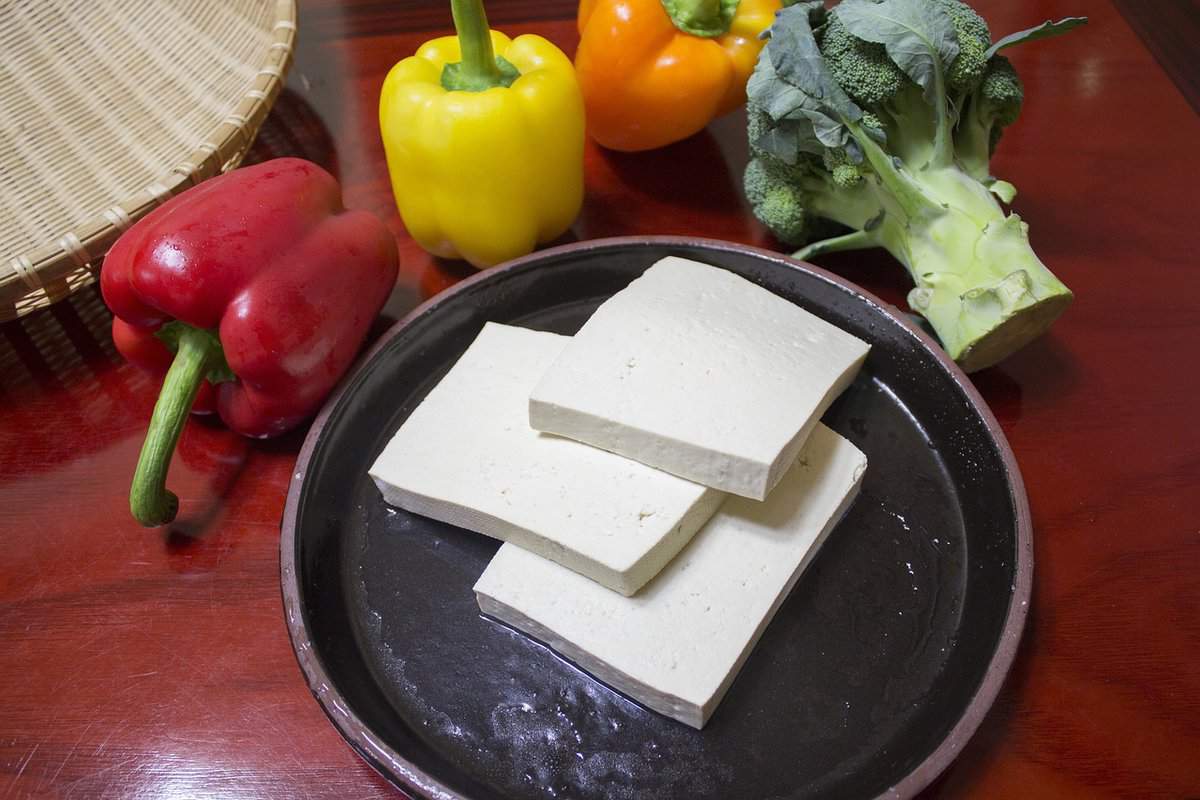 Tofu can also be added to this delicious dish in place of the chicken if you would like. When it comes to cooking tofu, there are many different ways to do it. But if you're using it for stir fry, there is only one way to cook it and that is by pan frying it.
Here is how you pan-fry tofu for stir-fry:
– First, cut the tofu into small cubes.
– Next, heat up a large pan on medium heat and add some oil.
– Once the pan is hot, add the tofu cubes in and let them cook until they are golden brown on all sides.
– After that, remove the cooked tofu from the pan and set aside.
– Now you can add your veggies to the pan and stir fry them until they are cooked to your liking.
– Once the veggies are done, add the cooked tofu back in and give everything a good mix.
Make it Spicy with Red Chili Flakes
Red chili flakes are the perfect addition to a Thai Peanut Chicken and Vegetable Noodle Stir-Fry if you want to make it spicy. The dish is already packed with flavor thanks to the chicken, bell pepper, onion broccoli, and peanut butter. But, the addition of red chili flakes takes it to the next level. If you can handle the heat, definitely give this addition a try.
Frozen or Fresh Broccoli?
When making a stir-fry, you have the option to use fresh broccoli or frozen broccoli. Each type of broccoli has its own benefits and drawbacks that you should take into account before making your decision.
If you choose to use fresh broccoli, you'll be getting the most nutritional value out of the vegetable. Fresh broccoli is also less likely to turn mushy when Stir-fried, resulting in a crunchier texture. The main downside of using fresh broccoli is that it takes slightly longer to cook than frozen broccoli.
Frozen broccoli, on the other hand, is more convenient since it's already chopped up and ready to go. It also tends to be cheaper than fresh broccoli. The main downside of frozen broccoli is that it doesn't have as much flavor as fresh broccoli and it can turn out mushy if not cooked properly.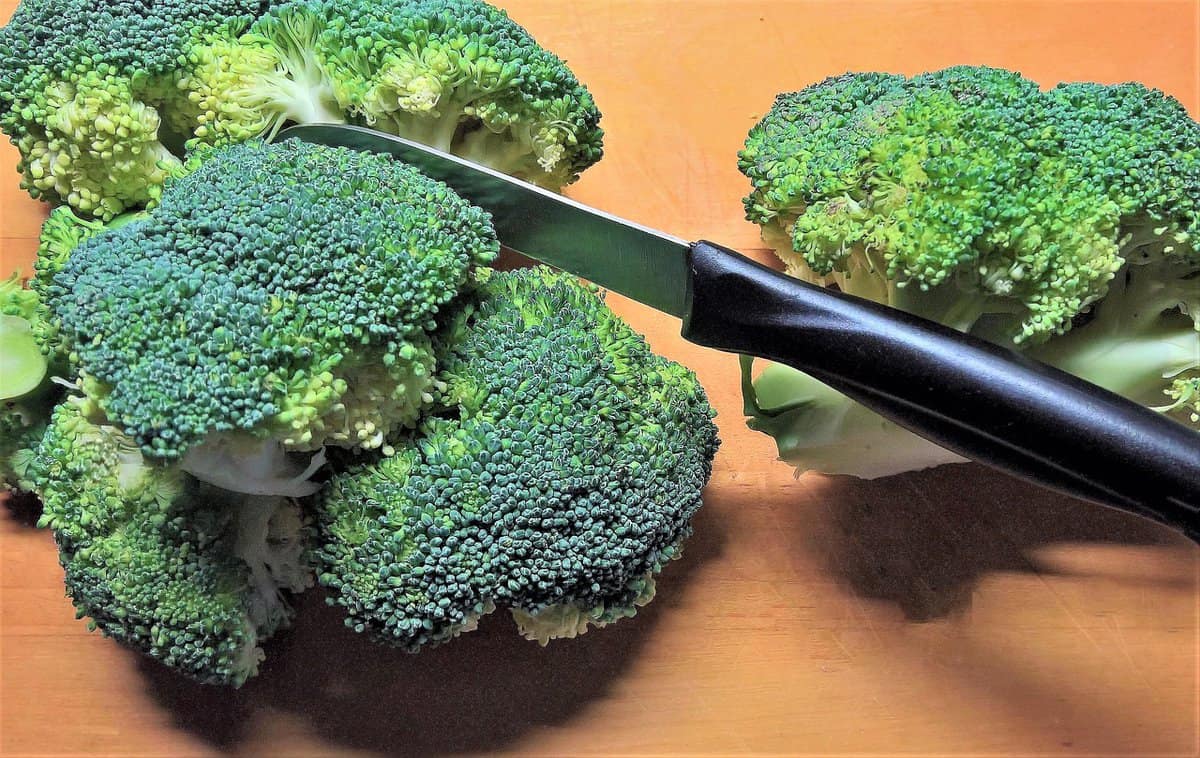 Use a High Smoke Point Oil
When it comes to cooking, oil is an essential ingredient. But not all oils are created equal. Some have a higher smoke point than others, which means they can stand up to higher temperatures without burning or smoking.
So what is the best oil for high-heat cooking? It really depends on what you're making. If you're stir-frying, look for an oil with a high smoke point, like peanut oil or canola oil. If you're making a dish that requires lower heat, like salad dressing, you can use an oil with a lower smoke point, like olive oil.
We chose olive oil because it is safe for most cooking methods and healthier than peanut oil and canola oil. You can also use extra virgin olive oil. However, it may have a lower smoke point and would be better for low-heat cooking. Peanut oil, on the other hand, has a high smoke point and is often used in Asian and fast-food restaurants. This oil does not absorb the flavor of other foods. No matter what type of oil you choose, be sure to store it in a cool, dark place to prolong its shelf life
Thai Peanut Chicken & Vegetable Noodle Stir-Fry
Stir-frys are a great way to use up leftover veggies and prevent food waste. This chicken and veggie noodle stir-fry is ready in 30 minutes and packed a whopping 31g of protein per serving!​
Ingredients
2 tablespoons olive oil divided
1 pound boneless skinless chicken breasts, thinly sliced
2 carrots thinly sliced
1 1/2 cup broccoli florets
1 red bell pepper seeded, sliced
1/2 small sweet onion sliced
1/2 cup peanut butter
1/2 cup water
2 tablespoons honey
1 tablespoon low-sodium soy sauce
2 teaspoons lime juice
1 16oz. package wide rice noodles, cooked according to package directions
2 green onions sliced
Instructions
Heat 1 Tbsp. oil in large skillet over medium heat. Add chicken and cook 5-7 minutes, or until cooked through. Remove from pan.

Return pan to heat. Add 1 Tbsp. oil, carrots, broccoli, pepper and onion, and cook 10 minutes, or until vegetables are tender.

Heat peanut butter, ½ cup water, honey, soy sauce and lime juice in small pan over low heat until smooth.

Return chicken to skillet with vegetables. Mix in peanut sauce, coating chicken and vegetables. Fold in noodles, coating evenly.

Top with green onions.
Nutrition
Calories: 324kcalCarbohydrates: 18gProtein: 23gFat: 19gSaturated Fat: 4gPolyunsaturated Fat: 4gMonounsaturated Fat: 10gCholesterol: 48mgSodium: 252mgPotassium: 642mgFiber: 3gSugar: 12gVitamin A: 4201IUVitamin C: 49mgCalcium: 44mgIron: 1mg