20 Healthy Snacks for New Year's Eve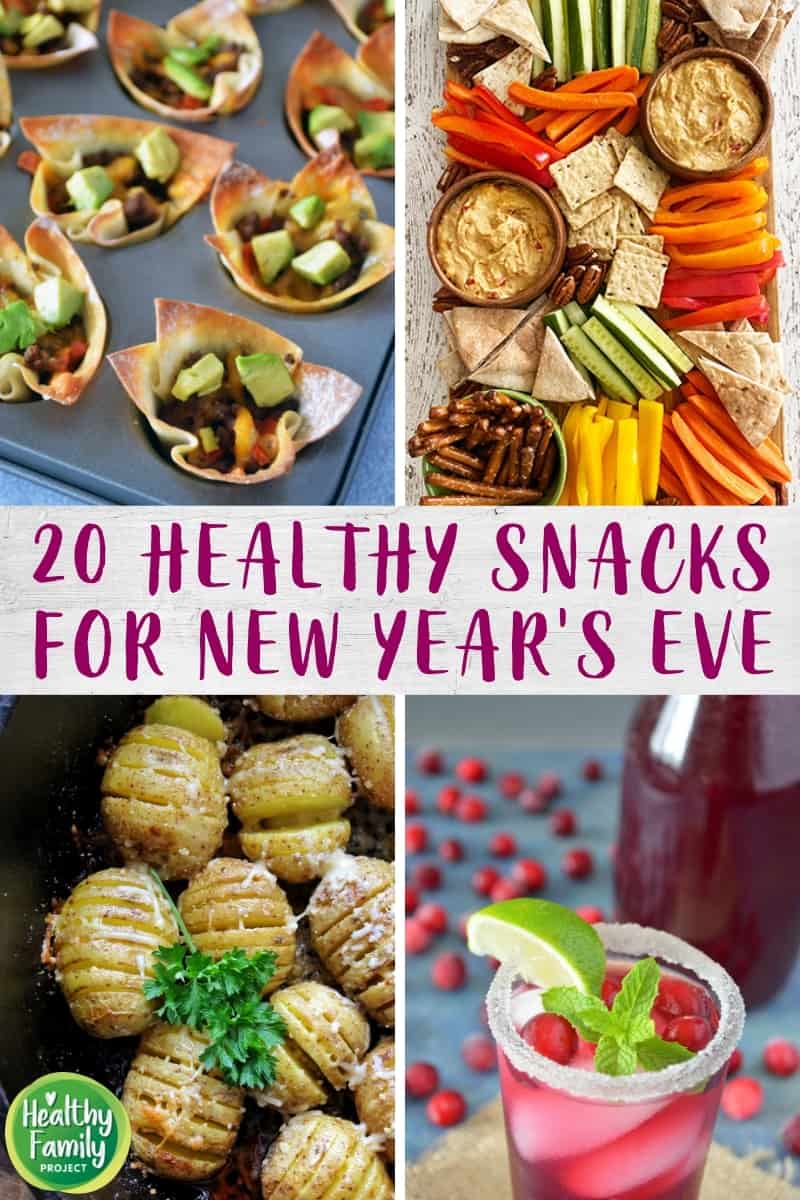 Whether you are staying in with the family or heading out to a party, we have you covered with these 20 Healthy Snacks for New Year's Eve! From dips to mocktails, to potatoes and more, we can have you having a healthier party to enjoy with your family and friends.
Before the ball drops and we ring in the New Year, make sure you start the New Year off right by filling up on these healthy and delicious snacks at your New Year's Eve party! After all, what party would be complete without the snacks? Just because you are having a party, doesn't mean you can't have delicious AND healthy options on your spread. This way everyone can indulge, enjoy, and still feel good about it.
Tips for Setting New Year's Resolutions
New Year's is the time of the year when we set resolutions to eat healthier, go to the gym more or pick up a new hobby. If you're looking to simple ways to be a little healthier in the New Year, check out this list of 10 Easy Tips to a Healthy New Year.
Simple changes, like adding spinach to your morning smoothie or swapping Greek yogurt for sour cream, can add up to make big differences in your family's health. Some of these choices will stick with you and your family members lifelong! Take advantage of many of our resources right here on our site to help you get started!
(Speaking of smoothies, make sure to bookmark this list of healthy smoothie recipes to kick-start your new year and start each morning off on a healthy foot.)
You can always start with small choices and then slowly incorporate other changes as your body adjusts, too. That way your New Year's Resolution doesn't feel so unreasonable. Most of the recipes on our site our created to help you and your family eat better and live a healthier lifestyle. So after you check out these appetizers for New Year's Eve, keep browsing around to find recipes that you can enjoy all year long!
Some Kitchen Tools to Help you Make these Healthy New Year's Eve Snacks
Cheese Board or Large Serving Platters
Sharp Knives
Muffin Pan (for Wonton cups)
Serving Bowls
20 Healthy Snacks for New Year's Eve
Now on to these twenty recipes that will get your New Year's Eve party to a rockin' start! Happy New Year's everyone and please stop on back and let us know if you gave any of these appetizers a try.
20 Healthy Snacks for New Year's Eve
Make sure to PIN IT!
Check out these related posts!
10 Easy Tips to a Healthy New Year
How To Make Healthy Spinach Dip