8 Products for a Healthy New Year
Happy New Year! It's time to start fresh, and we've rounded up some of our favorite kitchen items to help you make things a little healthier this year. Check out these 8 Products for a Healthy New Year that will make healthy eating a little easier for you, too! It's time to grab those gift cards from Christmas and go shopping.
If your New Year's resolution is to eat healthier, make sure to bookmark these 28 delicious recipes to kick start your healthy eating journey (in fact, all of our recipes are approved by a registered dietitian, taking the guesswork out of making healthy meals!)
Remember that every day is a new opportunity and there are simple ways to be a little healthier each day and with each meal. We know it can be challenging to stay on track especially when we are all so busy, but that is why we are here to try to provide you valuable information and recipes for your families to eat and live better!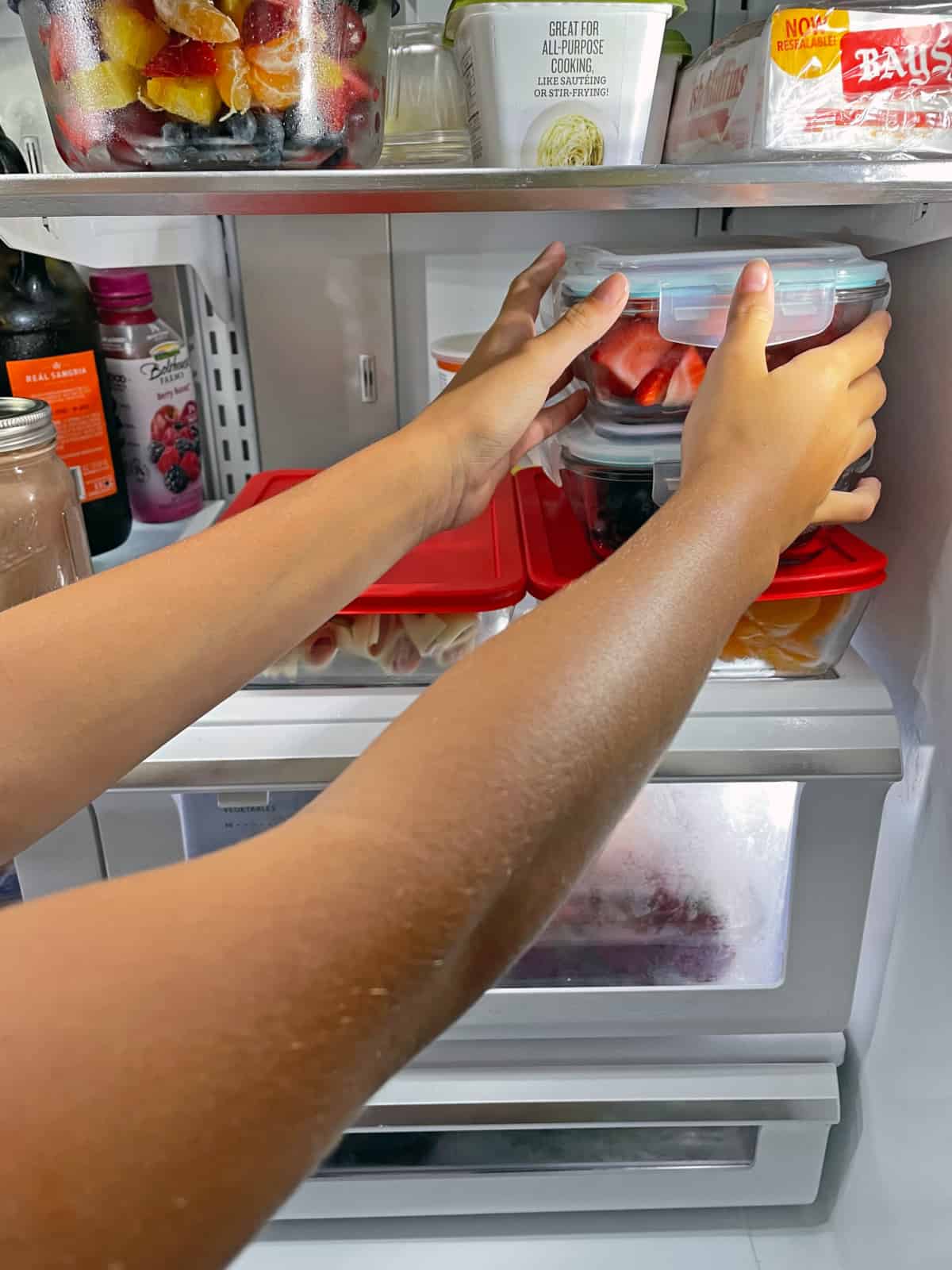 What we love about these products for a healthier lifestyle:
These items are ones we use in our kitchen every week and are great if you're jumping into meal prepping or looking to make mealtime easier. From blenders, to storage, meal prep containers, and kitchen scales, these items are sure to help you get and stay on track this upcoming year.
Take your meal planning game to a new level – join us on a Mission for Nutrition! Grab a free ebook with 5 simple and easy breakfast recipes for your family!
Follow #MissionForNutrition on Instagram for meal prep ideas and more.
Looking for more meal prep tips and healthy recipes? Check out these posts:
Now on to these 8 Products for a Healthy New Year!
8 Products for a Healthy New Year
Easily measure out portions of food or weigh ingredients for baking or other recipes with this handy kitchen scale. I've had it for 8+ years and it's still going strong!
Blend up fruits and veggies for on-the-go sipping! Whether you're making a smoothie or a fresh juice, this machine makes it easy. Plus, you blend right in the cup for easier clean-up.
Don't let good produce go to waste! These food savers are perfect for that leftover half of an onion or lemon and you won't need to waste a ziplock bag to store it.
I use this every week to wash and prep my own greens. Just chop, rinse and spin. So easy and saves money over buying pre-chopped lettuce at the store.
We're obviously on a salad kick with today. Why not make your own healthier dressing at home with this shaker? Add your ingredients, give it a shake and pour over your salad.
When your morning is consumed with getting your toddler fed and off to daycare, having lunch already packed is a lifesaver. These divided containers make it easy!
Another product I use every week - I store my chopped greens in here and they last so much longer! Same for berries and other produce items that tend to go bad quickly.
Homemade chips have never been easier! Slice up potatoes, apples or beets to make a crunchy and healthy snack.
Make sure to Pin It!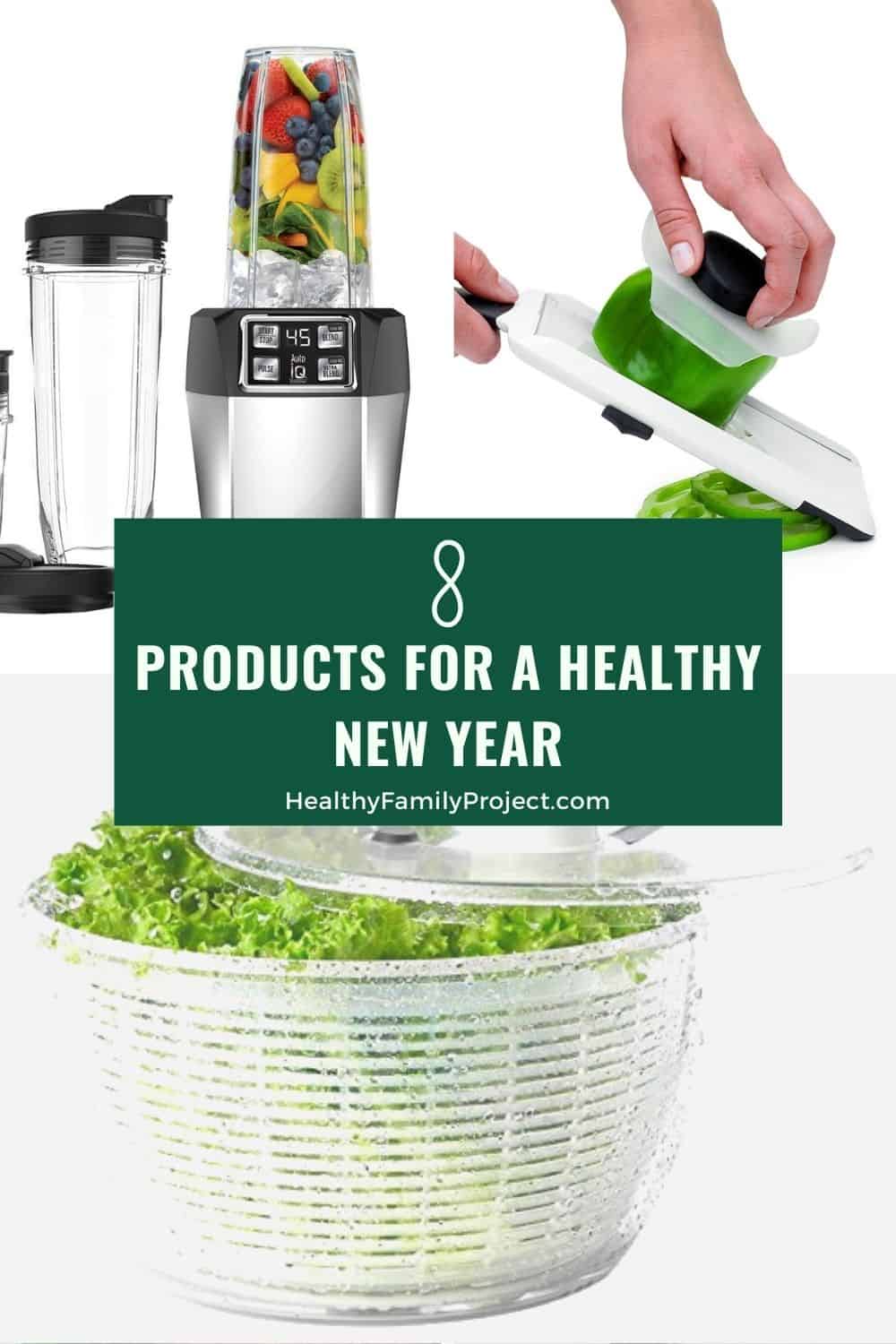 Hope you find these products helpful! Make sure to check out some our other New Year's Articles:
5 Healthy New Year's Resolutions for Your Family