40+ Healthy Apple Recipes for Fall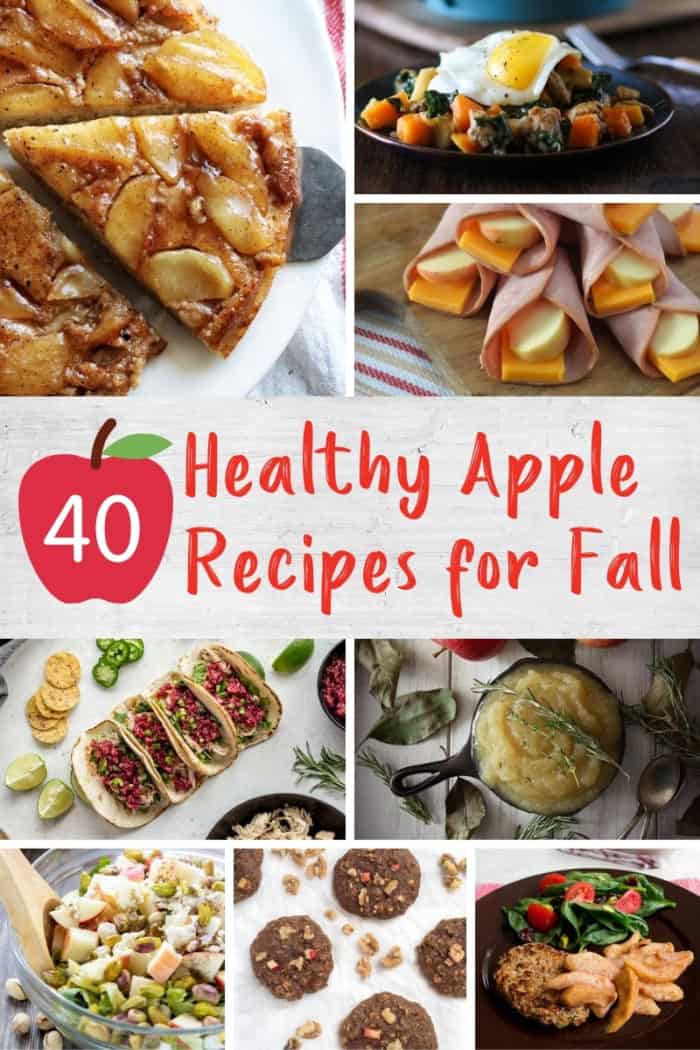 Fall is here, which means it's time to head to the apple orchard for apple picking. Or at least you can grab some of your favorite varieties at the local grocery store or farmers market to make a few of these delicious apple recipes.
Did you know there are over 2,500 varieties of apples grown in the US and 7,500 varieties grown worldwide?
While only about 100 varities grown in the US are for commercial reasons, it can still be overwhleming to decide which variety, each with its own unique flavor profile and texture, to grab at the store.
 Whether your using the apples for snacking, salads, baking or cooking, check out this handy guide with common apple varieties for each!
How to Select Apples:
Select apples that are firm to the touch when lightly pressed. Avoid apples that are noticeably soft, discolored, or indent easily after you press the skin.
Avoid apples with signs of bruising or decay.
How to Store Apples:
Store unwashed apples in the crisper drawer of your refrigerator.
Avoid placing apples near strong-smelling foods, such as onions or garlic, since apples can easily take of the odor of other foods.
For more apple tips plus information on health benefits and recipe ideas, check out our Apple Produce Tips page.
As if you need more reasons to enjoy them this fall, we've rounded up 40 apple recipes to try out!