Sweet Potato & Apple Breakfast Parfait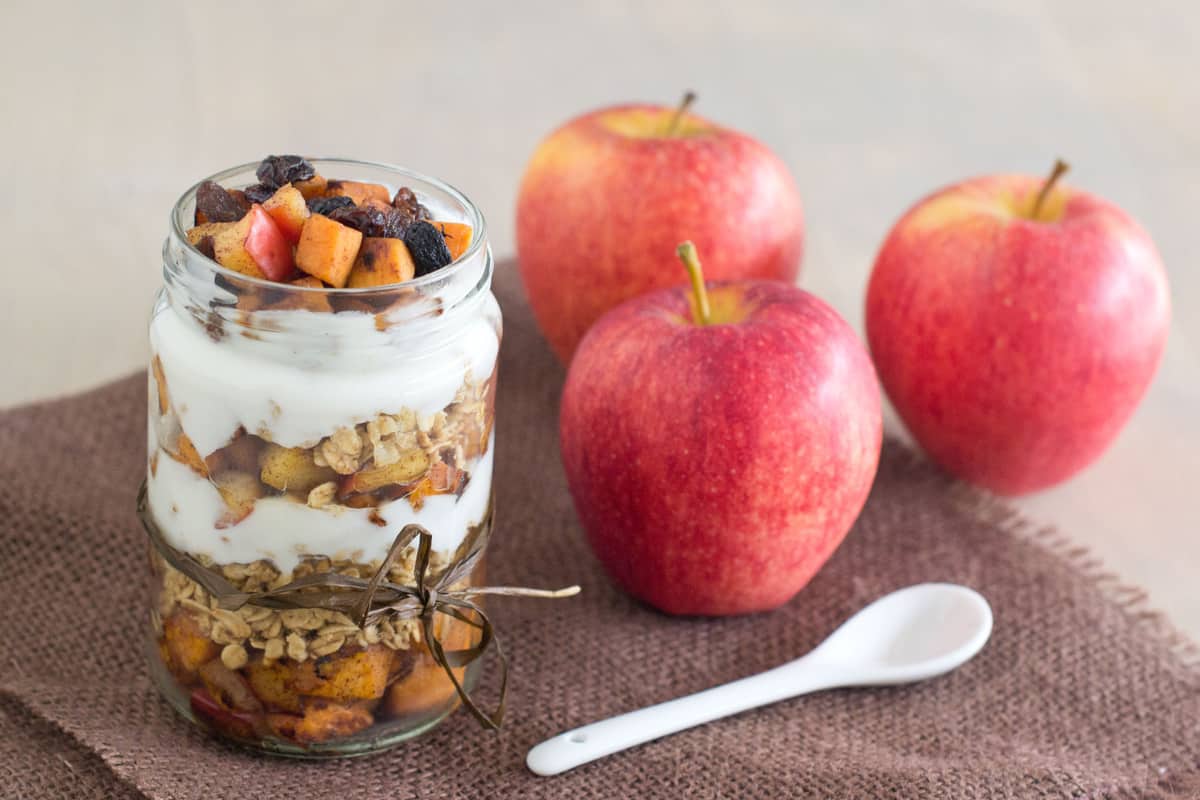 Nothing is more comforting that apples and cinnamon, and we love the addition of sweet potatoes to this recipe for a boost of Vitamin C and antioxidants.
Sweet Potato & Apple Breakfast Parfait
Yield: 2
Prep Time: 10 minutes
Cook Time: 10 minutes
Total Time: 20 minutes
Ingredients
1 tablespoon unsalted butter
1 apple, diced
1 small sweet potato, peeled, diced
1 teaspoon cinnamon
1 teaspoon vanilla extract
1 cup vanilla Greek yogurt
1/4 cup granola
2 tablespoons raisins
Instructions
Melt butter in small skillet over medium heat. Add apple and sweet potato, cover and cook 5-7 minutes, or until tender but still firm. Stir in cinnamon and vanilla. Remove from heat and set aside to cool.
In two bowls, alternate sweet potato and apple mixture, yogurt, and granola beginning and ending with the sweet potato and apples. Top with raisins.
Nutrition Information:
Yield: 2
Amount Per Serving:
Calories: 284
Total Fat: 8g
Cholesterol: 22mg
Sodium: 143mg
Carbohydrates: 47g
Fiber: 4g
Sugar: 27g
Protein: 9g