Easy 3-Ingredient Breakfast Ideas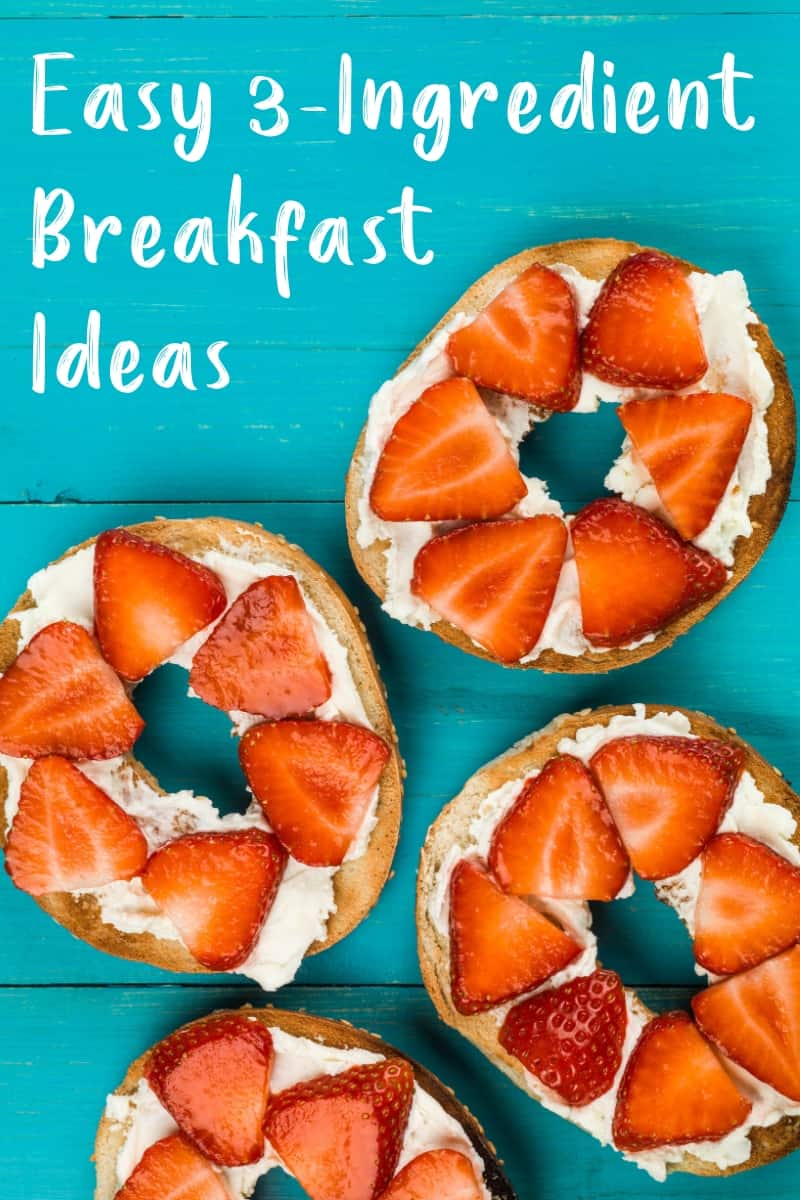 On busy mornings, it's tempting to just pour a bowl of cereal or grab a granola bar as you're heading out the door. While weekends might be better suited for a family breakfast, these easy breakfast ideas will help power you and your kids through until lunch.
They say breakfast is the most important meal of the day, and it's definitely a good way to make sure to start your day off on a good foot. If you're stuck on easy breakfast ideas, here's a great list of breakfast ideas with only 3 ingredients!
For other time-saving breakfast ideas, check out these make-ahead ideas or grab-and-go breakfasts.
3-Ingredient Breakfasts
Mini Bagel + Cream Cheese + Sliced Strawberries
Whole Grain Waffle + Peanut Butter + Sliced Apples
English Muffin + Scrambled Egg + Cheese (more English muffin ideas)
Instant Oatmeal + Chopped Nuts + Fruit
Fruit + Spinach + Yogurt = Smoothie
Whole Grain Cereal + Milk + Blueberries
Banana + Oats + Dried Fruit = Breakfast Cookies
Greek Yogurt + Chopped Fruit + Granola
Toast + Mashed Avocado + Hard-Boiled Egg
Print the infographic below and hang on your fridge for inspiration all week!