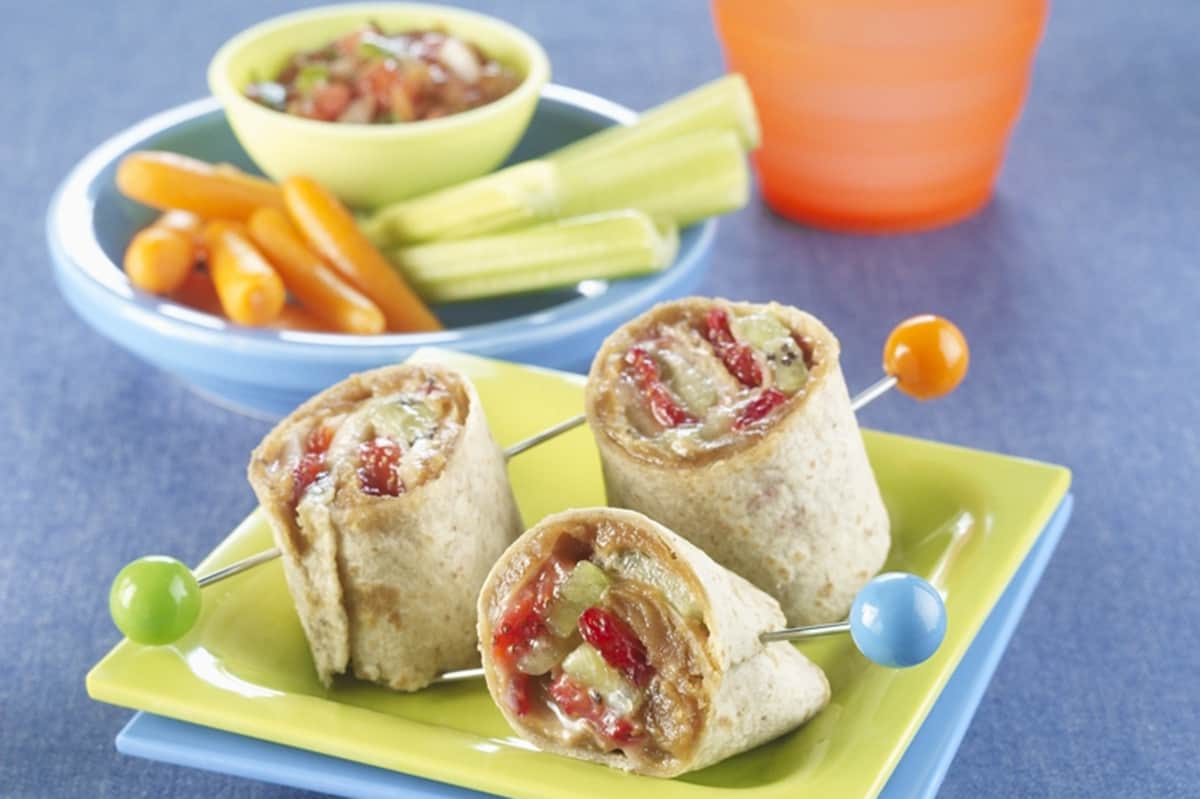 A spin on the classic PB&J, this wrap is tasty and tropical. Mixing the banana into the peanut butter will help the wrap stay fresh for school lunches.
Nutrition Tip: Along with providing protein, peanut butter and peanut products contain bone-building magnesium and immunity-boosting Vitamin B6.
How do you #PowerYourLunchbox? Show us your healthy lunchboxes on Instagram using #PowerYourLunchbox.
Looking for more lunchbox solutions?
PB & Fruit Roll-Up
Yield: 2
Prep Time: 10 minutes
Total Time: 10 minutes
Ingredients
1 banana, mashed
2 teaspoons honey
1/4 cup low-sodium peanut butter
2 (8-inch) whole wheat tortillas
1 kiwifruit, thinly sliced
4 strawberries, thinly sliced
1/4 teaspoon cinnamon
Instructions
Mix banana, honey and peanut butter in small bowl.
Spread onto tortilla and layer with kiwi and strawberries. Sprinkle with cinnamon.
Roll up tortilla, slice into 1-inch think slices and serve.
Nutrition Information:
Yield: 2
Amount Per Serving:
Calories: 580
Total Fat: 20g
Cholesterol: 20mg
Sodium: 440mg
Carbohydrates: 89g
Fiber: 9g
Protein: 16g