This wrap recipe is a great party food, served best at room temperature.
Nutrition Tip: Whole wheat tortillas are higher in fiber and offer protein content as compared to their white tortilla counterparts.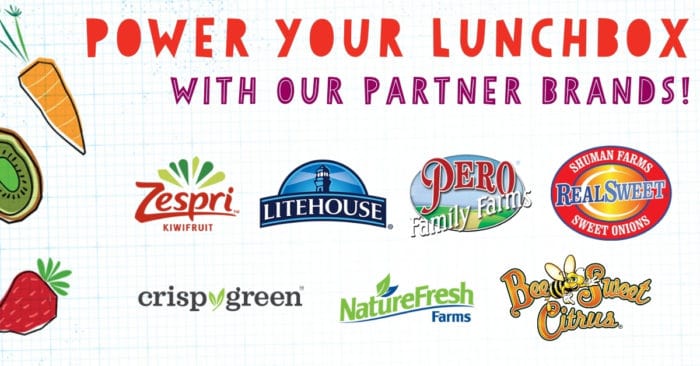 How do you #PowerYourLunchbox? Show us your healthy lunchboxes on Instagram using #PowerYourLunchbox.
Looking for more lunchbox ideas? We've got you covered with 70+ ideas including make-ahead ideas, non-sandwich lunches, ideas for repurposing leftovers, and vegetarian, nut-free and gluten-free recipes.
Or check out all of our back-to-school content on our blog. A few of our most popular posts include:
Southwest Chicken Wraps
Yield: 2
Prep Time: 15 minutes
Total Time: 15 minutes
Ingredients
2 (8-inch) whole wheat tortillas
1/4 cup roasted red pepper hummus
1/2 bell pepper, seeded, sliced
2 tablespoons chopped sweet onion
1/2 cup spinach, chopped
1 cup cooked diced chicken
1/4 cup mashed avocado
1/4 cup salsa
Instructions
Lay tortillas on flat surface.
Spread hummus on tortillas. Layer peppers, onion, salad, chicken, guacamole and salsa on top. Roll into a wrap and cut in half.
Nutrition Information:
Yield: 2
Amount Per Serving:
Calories: 594
Total Fat: 22g
Cholesterol: 85mg
Sodium: 760mg
Carbohydrates: 64g
Fiber: 9g
Protein: 40g