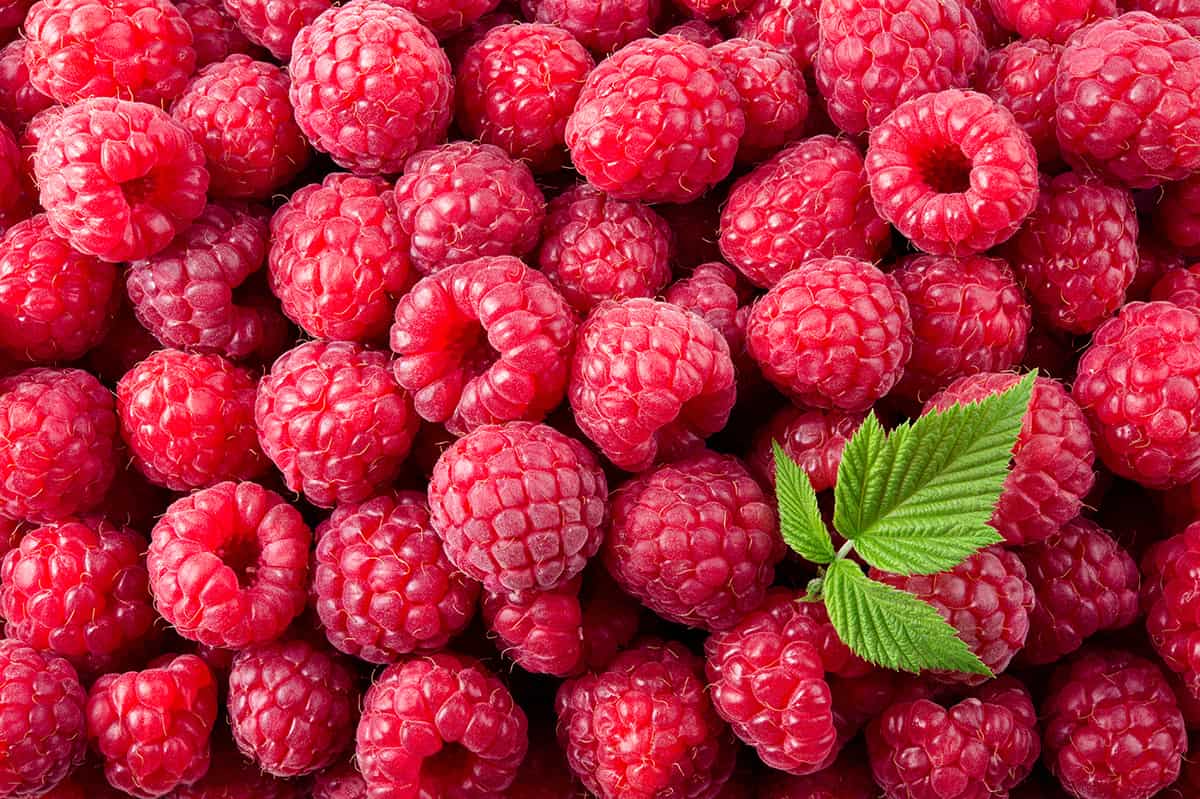 Seasonality:
Raspberries are available year-round in most regions, with peak season being June to October.
When fresh raspberries aren't available, we encourage you to enjoy frozen raspberries, which are available in the freezer aisle all year long!
Health Benefits of Raspberries:
Raspberries are a rich source of flavonoids quercetin and gallic acid, which play a role in heart health and the prevention of cardiovascular disease, obesity and age-related diseases.
Raspberries are also high in fiber and Vitamin C.
How to Select Raspberries:
Look for raspberries that are firm and have a deep color.
Avoid raspberries with hulls attached, which is a sign of premature picking, or soft, moldy berries.
Frozen red raspberries are ready for immediate use and can be used in a variety of applications including smoothies, sauces, hot cereals and garnishes.
How to Store Raspberries:
Store raspberries unwashed in the original container in the refrigerator for up to 2 days.
Frozen red raspberries can help reduce food waste by using as much as needed from the bag and then resealing and returning the remaining product in the freezer.
How to Prepare Raspberries:
Rinse raspberries gently with cool water just before you're ready to eat them.
Frozen raspberries are safe to eat straight from the bag, with no washing or cooking necessary.
Fun Facts about Raspberries:
Raspberries aren't only red. They can also be gold, black and purple!
The average raspberry contains 100 to 120 seeds.
The raspberry plant (rubus idaeus) is a member of the rose family.
Raspberries have one of the highest respiration rates of any fruit, making it the most delicate berry.
Raspberry canes thrive in climates with cool summers, mild winters, and a rain-free harvest season.
Learn more at the North American Raspberry & Blackberry Association
Get additional resources in our Nutrition Education Center