25 Healthy Halloween Treats for Kids
Here are 25 favorite healthy and festive Halloween treats that your family will love!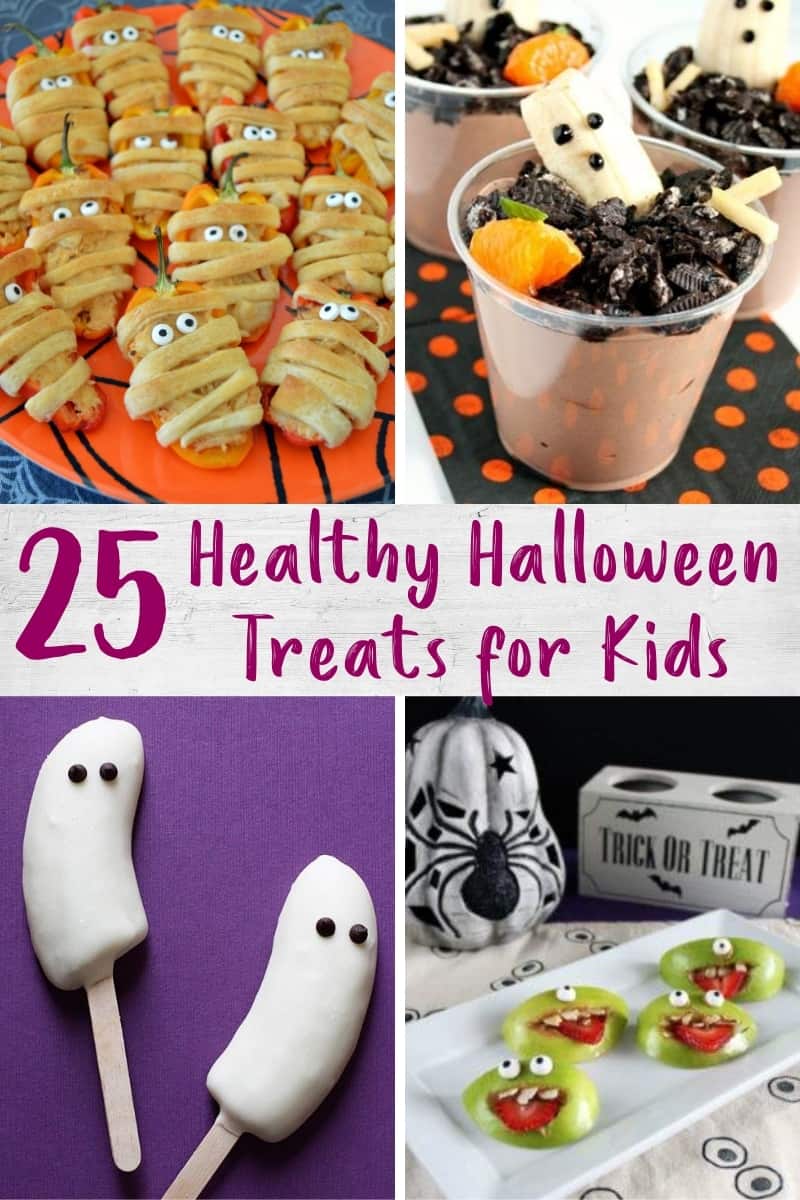 Raise your hand if you are looking forward to candy-crazy kids this Halloween!
I didn't think so.
Candy on Halloween is an unavoidable situation. Between school parties and trick or treating, you could probably open your own candy store with the amount kids seem to collect. But Halloween doesn't have to be all about the candy.
Don't get me wrong, candy is definitely consumed during the Halloween season in my house, but we adopt an "all in moderation" approach. If I simply take away all the candy, it only makes them want it more.
Instead, we set limits.
A small piece of candy in the lunchbox, another after dance practice, etc. This teaches my girls to choose only their favorites over eating everything in sight and that a healthy lifestyle doesn't have to be restrictive. As long as we eat healthy, balanced meals most of the time, a small treat here or there is okay.
Another tradition in our house is to make healthier options for school parties and family time, like when watching a Halloween movie.
Healthy Halloween Treats for Kids