The Very Busy Spider Snack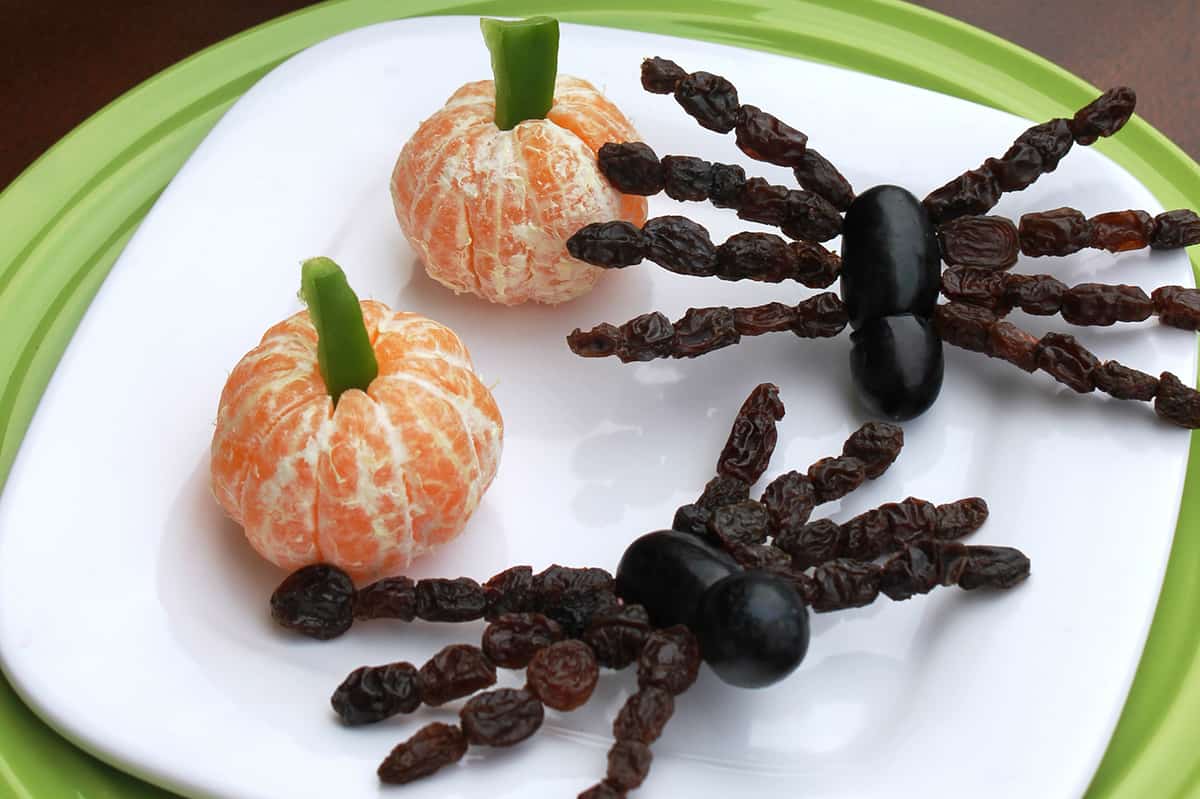 Fall is a busy time for families and spiders alike! This adorable and healthy snack is a great way to recharge after school. Spend some fun together in the kitchen while keeping up with the adventures of our favorite little arachnid in Eric Carle's The Very Busy Spider.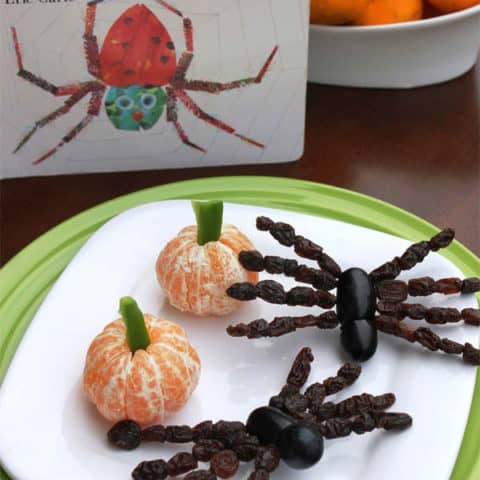 The Very Busy Spider Snack
Ingredients
3 black seedless grapes
1/4 cup raisins
18 to othpicks
2 clementines
1 slice green bell pepper cut in half
Instructions
To assemble your spiders, skewer raisins on toothpicks and insert into grapes for legs. For your spiders' heads, cut a grape in half and attach to spiders' bodies.

For the pumpkins, peel clementines and insert pepper for the stem.
Nutrition
Calories: 100kcalCarbohydrates: 26gProtein: 1gSodium: 3mgFiber: 2gSugar: 20g