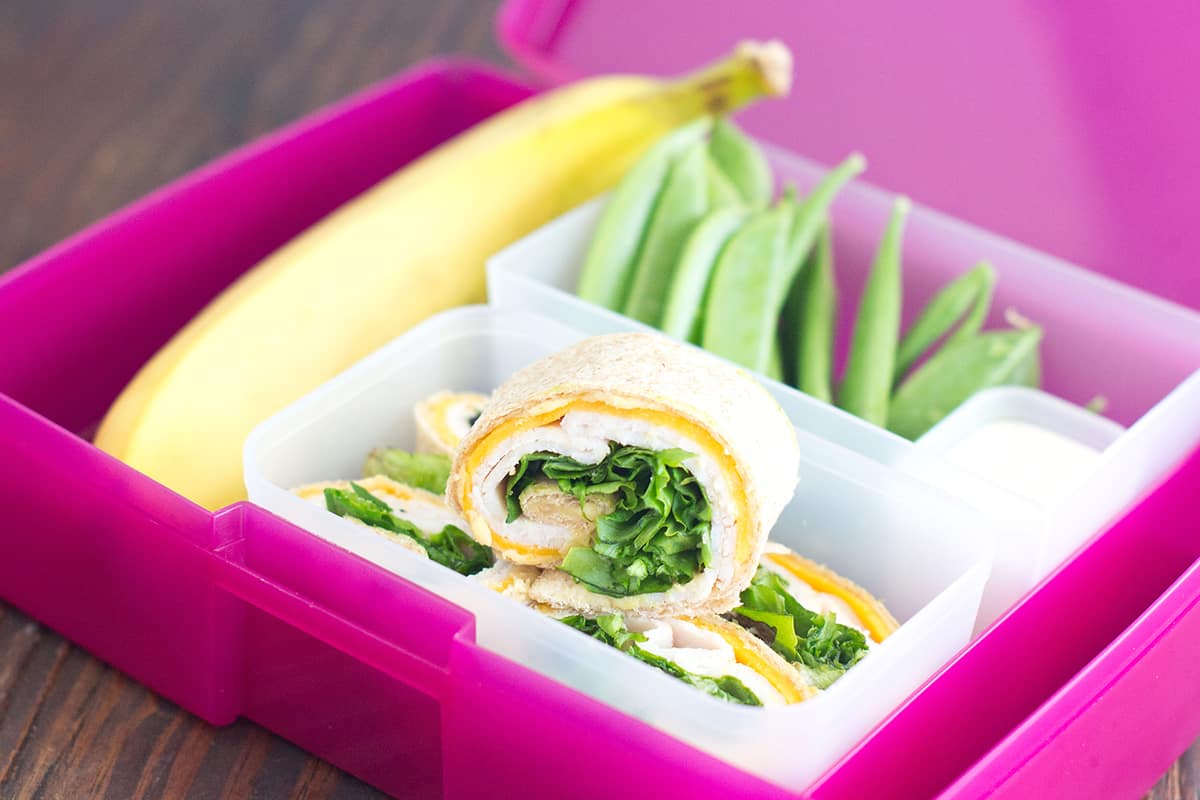 Trying to switch up your sandwich routine? Try rolling up your favorite sandwich toppings into a wrap and cutting into pinwheels. They're the perfect kid-friendly food. Customize this recipe with your favorite lunchmeat, cheese, spreads and veggies!
Nutrition Tip: Taste alone may not reveal how much sodium is in foods. So when looking for low-sodium deli meats, be sure to choose those with, "no salt added," on the packaging or food label.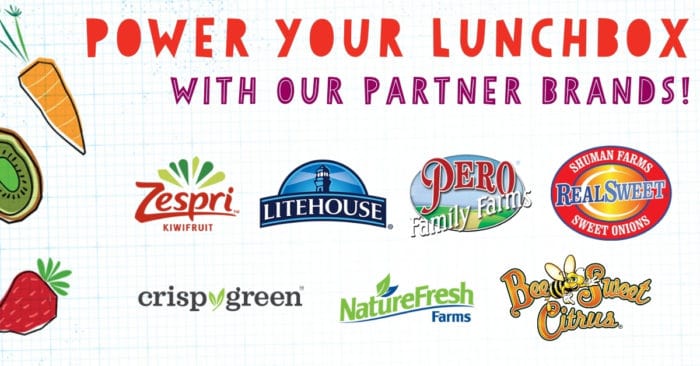 How do you #PowerYourLunchbox? Show us your healthy lunchboxes on Instagram using #PowerYourLunchbox.
Looking for more lunchbox ideas? We've got you covered with 70+ ideas including make-ahead ideas, non-sandwich lunches, ideas for repurposing leftovers, and vegetarian, nut-free and gluten-free recipes.
Or check out all of our back-to-school content on our blog. A few of our most popular posts include: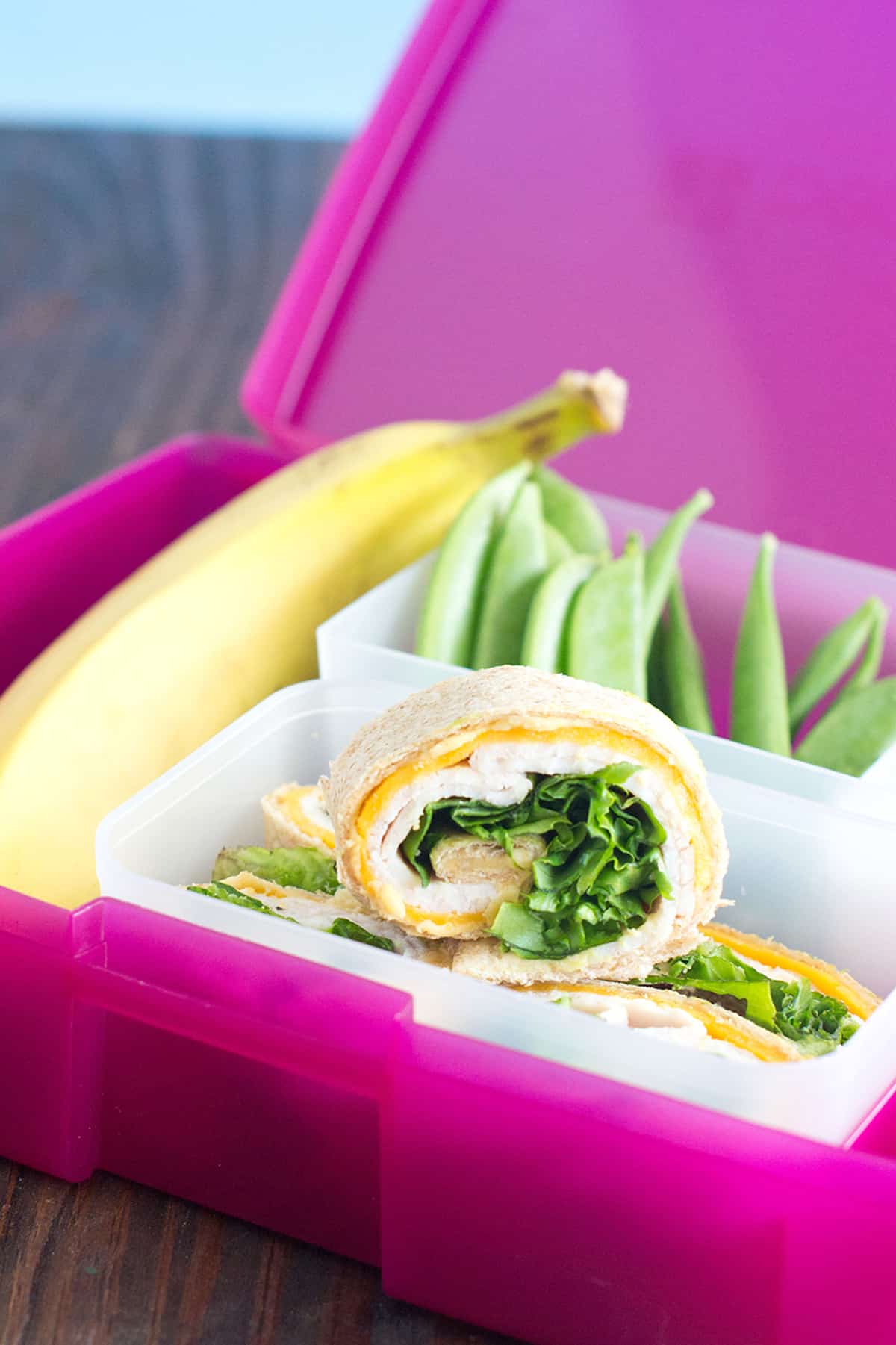 Turkey Hummus Pinwheels
Yield: 1
Prep Time: 5 minutes
Total Time: 5 minutes
Ingredients
1 (10-inch) whole wheat tortilla
2 tablespoon hummus
3 slices low-sodium turkey
1 slice lowfat Cheddar cheese, cut in half
1/4 cup salad greens
1/2 cup sugar snap peas
1 tablespoon Litehouse® Homestyle Ranch dressing
1 small GROW by Organics Unlimited banana
Instructions
Lay tortilla on flat surface.
Spread with hummus and top with turkey, cheese and greens. Roll up and sliced into 1-inch thick rounds.
Serve with sugar snap peas, Ranch and banana.
Nutrition Information:
Yield: 1
Amount Per Serving:
Calories: 313
Total Fat: 12g
Saturated Fat: 6g
Cholesterol: 40mg
Sodium: 428mg
Carbohydrates: 34.5g
Fiber: 2g
Sugar: 21g
Protein: 16.5g