How to Make a Dinosaur Themed Lunchbox
Looking for a cute and fun idea for the little one's lunchbox? Let their minds take an adventure with this Fun Dinosaur Lunch Box. This lunchbox is super easy to make and loaded with healthy choices. Get creative with a set of cookie cutters and plating and watch kids gobble up their lunch. Kids love fun shaped foods and this dino shaped sandwich is perfect to change things up!
Sometimes it is hard for us to think of something fun for my little ones for lunch that doesn't require too much prep. I grabbed out our bag of cookie cutters and got to thinking. My son loves dinosaurs so we had a set of dino shaped cutters. We have made cookies with them before but decided to try it out on his sandwich one day for lunch. For this sandwich we mashed up a banana and used peanut butter. But you can do whatever sandwich flavor of your choice. For this Dinosaur Lunch, we serve our dino sandwiches alongside broccoli (trees!), Ranch for dipping and fresh clementine's and strawberries. My little kids loved this idea.
Nutrition Tip: A little bit of ranch dressing goes a long way. Kids love to dip, so try a dollop of ranch or two next time you want them to eat their greens, like broccoli.
I let my son help me with this one by pressing the cookie cutter down and placing the sides into the lunchbox. So, if you can get the kids to help at a young age, go for it! Anyway that we can get them involved the better. And having the help when they are younger will encourage them to help as they get older and then eventually make their own foods, too!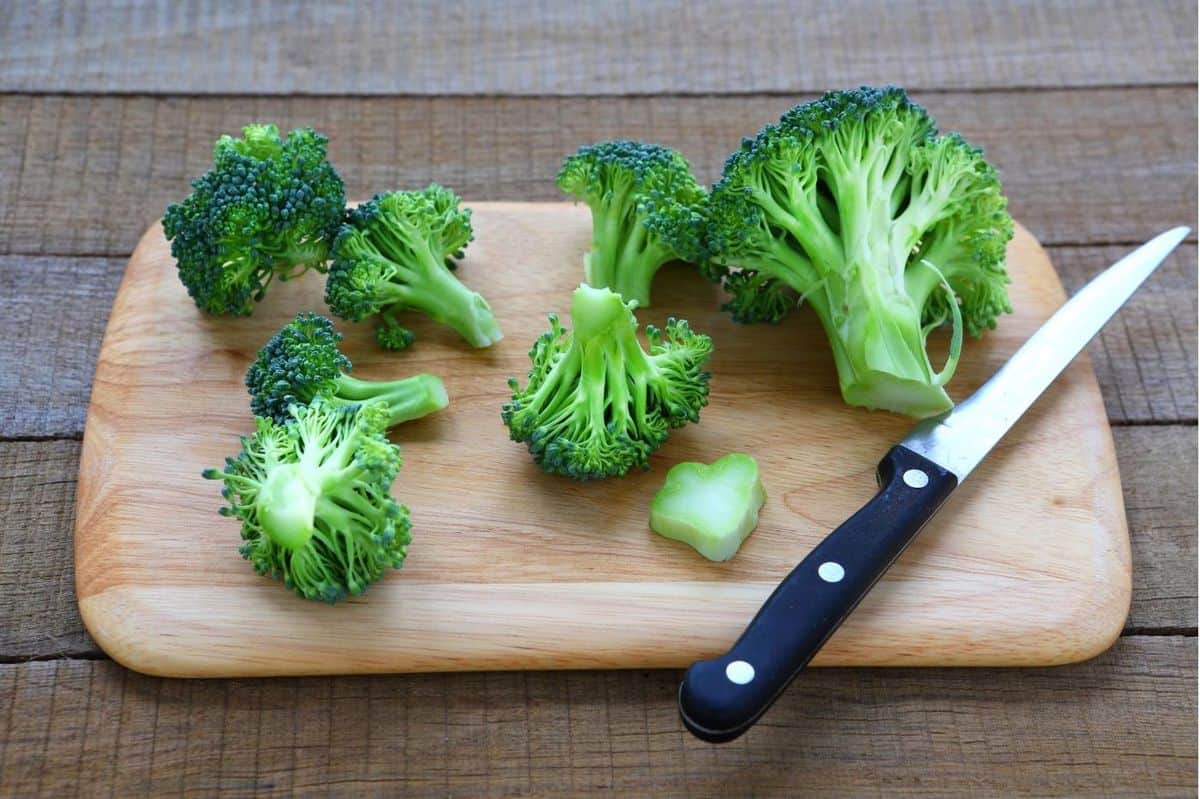 Key Ingredients for this Fun Dinosaur Lunch Box
Whole Wheat Bread– you can use whatever soft bread you have that will work well with the cutter. A soft multi grain or white will work, too. My kids love honey wheat and whole wheat so that is what we used!
Banana– we went with mashed banana versus jelly in this sandwich because it is my sons favorite. But if you want to make a classic PB & J or even our Fruity PB&J go for it!
Peanut Butter– peanut butter is a great source of protein and we love it especially with banana! If your family prefers alternative butter or almond butter, you can use that too.
Broccoli– We get our kids to eat more vegetables if they get to dip them. So we made the broccoli the "trees" and packed up some ranch for dipping!
How to make this Fun Dinosaur Lunch Box
First start by mashing the banana and mix with the peanut butter. Spread onto one slice of bread and top with the other slice.
Use a dinosaur cookie cutter or sandwich cutter to cut the sandwich. Then arrange the lunch with the clementine for the sun, broccoli for trees/grass and, ranch for the clouds.
Make sure to PIN it!
How do you #PowerYourLunchbox? Show us your healthy lunchboxes on Instagram using #PowerYourLunchbox.
Looking for more lunchbox solutions?
Dinosaur Lunch
This cute Fun Dinosaur Lunch Box is super easy to make and the little kids love it! Loaded with healthy choices for a healthy and adventurous lunch idea!
Ingredients
1/2 ripe banana
2 tablespoons peanut butter
2 slices whole wheat bread
1 clementine
1/2 cup broccoli florets
2 tablespoons lowfat Ranch dressing
Instructions
Mash banana and mix with peanut butter. Spread onto one slice of bread and top with other slice. Use a dinosaur cookie cutter to cut sandwich.

Arrange lunch with clementine for sun, broccoli for trees/grass and ranch for clouds.
Nutrition
Calories: 451kcalCarbohydrates: 49gProtein: 12gFat: 25gCholesterol: 10mgSodium: 541mgFiber: 8gSugar: 23g
More recipes to try: