Your kids will think that this Outer Space Bento Box is out of this world! This fun themed bento box lunch idea for kids is easy to make and has fresh fruits and vegetables for a balanced meal.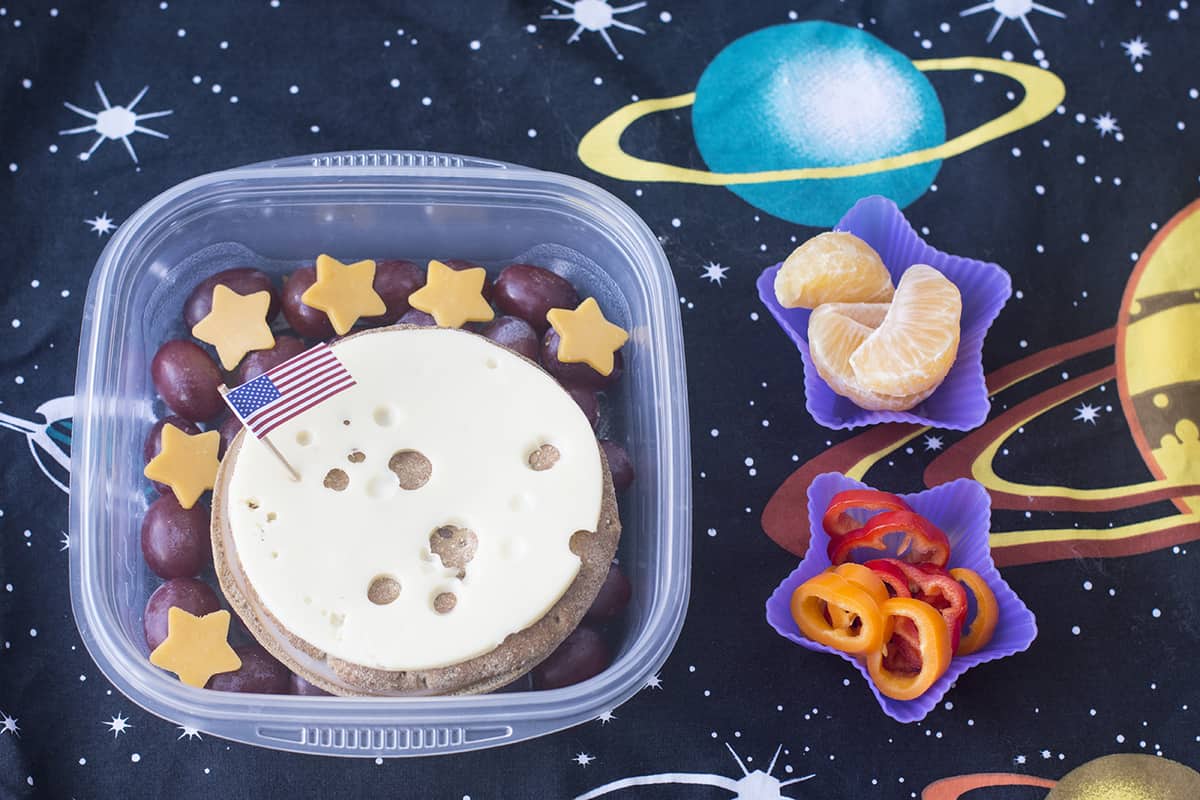 Blast off! This easy to make bento box is definitely out of this world! Whether your kids have a love of space or are just learning about it in school, it'll be all smiles when they open this outer space bento box lunch.
Grapes create the dark backdrop while Swiss cheese is the perfect place for a moon landing. Don't forget about the clementine crescent moons and mini sweet pepper "planet rings" to round out the meal.
We used a sandwich round as a base for our "moon", but you can also use regular bread and a sandwich cutter to still get that circle shape.
On the inside of our "moon" is sliced turkey, but feel free to substitute your space-loving kiddo's favorite lunchmeat. Or leave off the meat entirely and make a cheese sandwich.
Nutrition Tip: Dietary fiber from whole grains, as part of an overall healthy diet, may help reduce the risk of heart disease, stroke, and type 2 diabetes.
How do you #PowerYourLunchbox? Show us your healthy lunchboxes on Instagram using #PowerYourLunchbox.
Looking for more lunchbox solutions?
Your out of this world kiddo will love this space-themed bento box!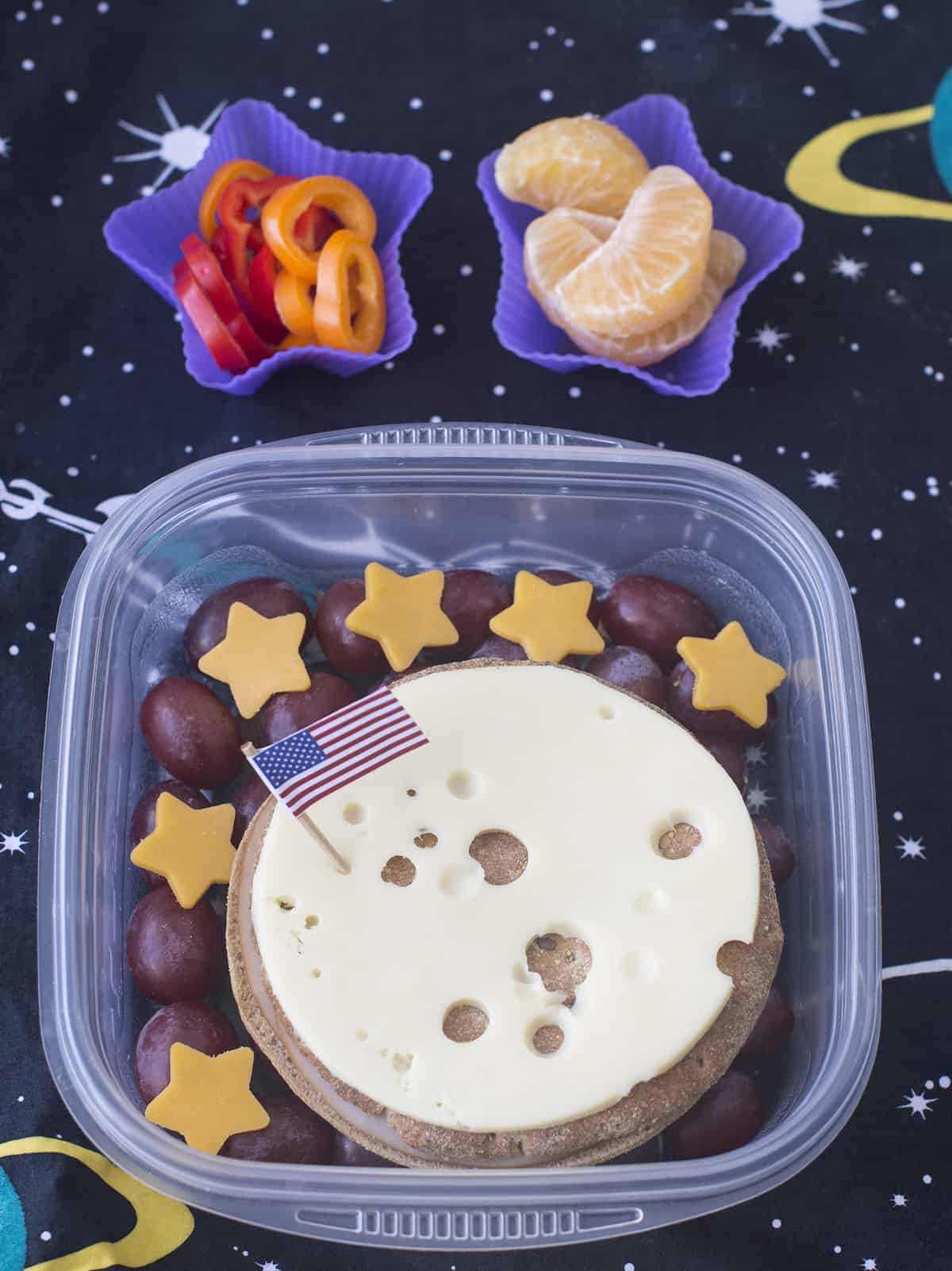 Don't forget to have the kids help you in the kitchen while making their Outer Space Bento Box! Everything is easy to assemble and you can even prep it the night before. If you have younger kids, make sure to do any cutting yourself and always keep an eye on them while they are helping in the kitchen. Safety first 🙂
Outer Space Bento Box Idea
Kids will be so excited when they open their school lunch to see this Outer Space Bento Box!
Ingredients
1/2 cup red seedless grapes
1 whole wheat sandwich round
2 slices low-sodium deli sliced turkey
1 slice Swiss cheese
1/2 slice lowfat Cheddar cheese
1 clementine peeled, segmented
3 mini sweet peppers sliced into rings
Instructions
Add grapes to bottom of large section of bento box to create the space background. Place bottom of sandwich round on top, add turkey and sandwich round top.

Lay swiss cheese on cutting board. Using a small bowl or other round object, cut into a circle. Place on top of sandwich to create the moon.

Lay cheddar cheese on cutting board. Using a small star cookie cutter, cut out stars. Add to space around the moon.

Pair with Crispy Green, clementine "crescent moons" and pepper "planet rings."
Notes
Feel free to substitute any lunchmeat your out of this world child enjoys! Don't have sandwich rounds? No worries! Use bread and a circle sandwich cutter.
Nutrition
Calories: 351kcalCarbohydrates: 51gProtein: 27gFat: 6gCholesterol: 41mgSodium: 733mgFiber: 7gSugar: 26g