Classic Chicken Pot Pie gets a healthy makeover with this easy recipe prepped in 15 minutes! Pack this soup in an insulated container for a warm & hearty meal at lunchtime.
Chicken pot pie is one of those ultimate comfort foods, and this recipe gets a boost of nutrition from onions, kale and peas.
Nutrition Tip: One cup of kale provides more than 100% of the recommended daily amount of vitamins This A and K.
Using a Thermos keeps this dish warm until lunchtime. Pack the pastry top in a separate container to top off the dish before eating.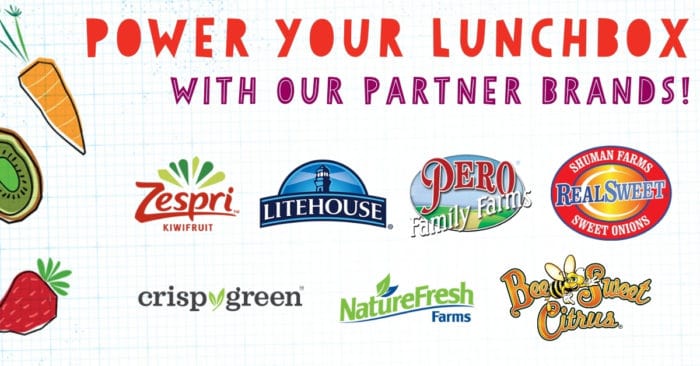 How do you #PowerYourLunchbox? Show us your healthy lunchboxes on Instagram using #PowerYourLunchbox.
Looking for more lunchbox ideas? We've got you covered with 70+ ideas including make-ahead ideas, non-sandwich lunches, ideas for repurposing leftovers, and vegetarian, nut-free and gluten-free recipes.
Or check out all of our back-to-school content on our blog. A few of our most popular posts include: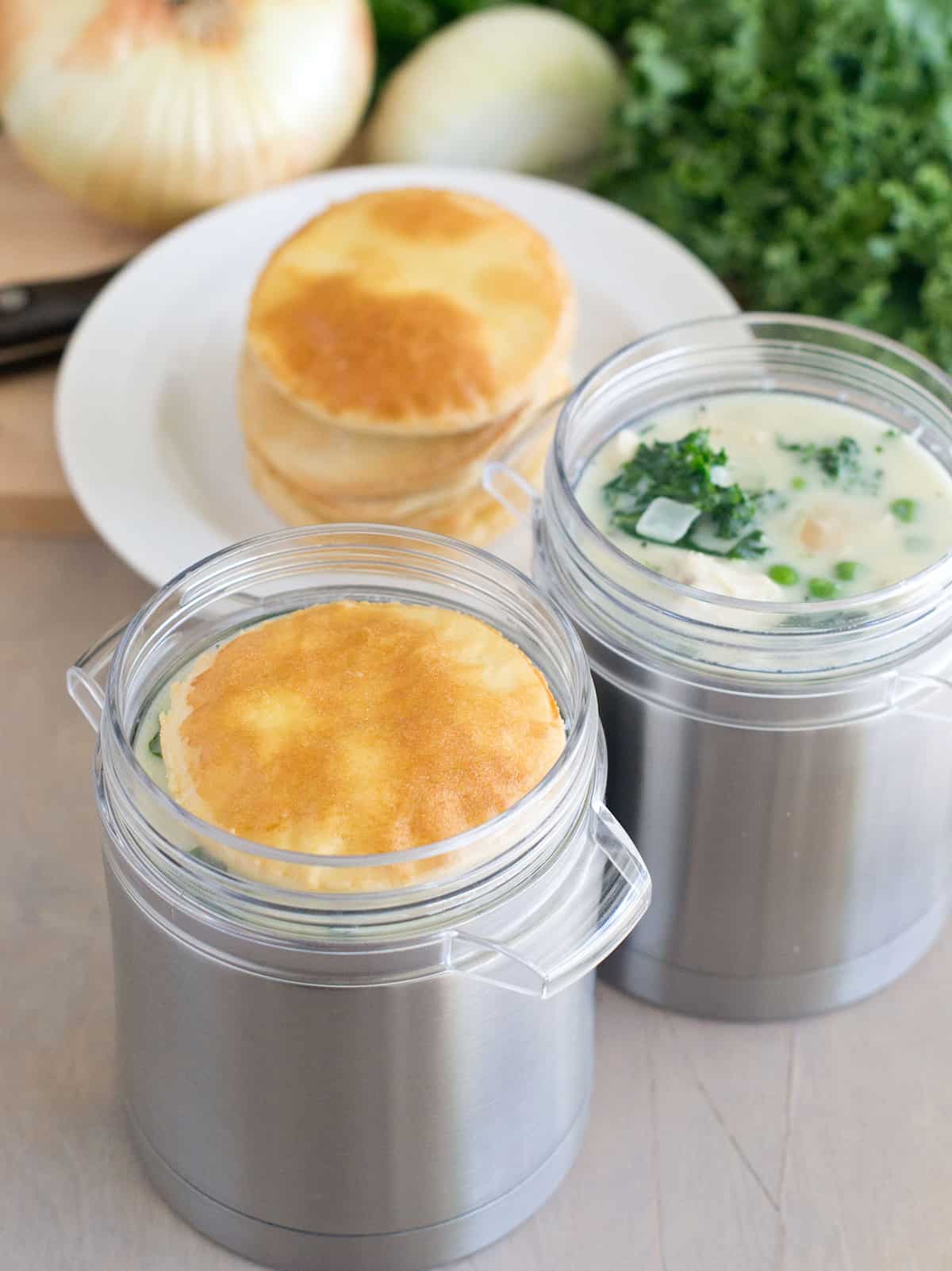 Kale and Chicken Pot Pie
The classic Chicken Pot Pie gets a healthy makeover with this easy recipe prepped in 15 minutes!
Yield: 8 servings
Prep Time: 15 minutes
Cook Time: 10 minutes
Total Time: 25 minutes
Ingredients
1 store-bought refrigerated 9" rolled pie crust
3 tablespoons unsalted butter
1/2 RealSweet® sweet onion, chopped
4 cups chopped kale
3 tablespoons flour
4 cups 1% milk
3 cups cooked diced chicken
1 cup frozen peas, defrosted
1 teaspoon yellow mustard
1/2 teaspoon dried thyme
1/2 teaspoon garlic powder
1/2 teaspoon salt
1 large egg
1 tablespoon water
Instructions
Follow pie crust instructions for letting crust rest before using. Preheat oven to 400°F.
Heat butter over medium heat in large pot until melted. Add onion and cook, stirring occasionally, 5 minutes, or until translucent. Add kale and cook 3 minutes, or until wilted. Sprinkle vegetables with flour and stir. Slowly add milk while stirring. Bring to a boil, reduce heat to a simmer and add chicken, peas, mustard, thyme, garlic powder and salt. Stir occasionally until heated through.
Meanwhile, unroll pie crust and cut into 3-inch rounds.
Spray baking sheet with nonstick cooking spray and place rounds on pan. Whisk egg and water in small bowl and brush top of rounds.
Bake pie rounds 9 minutes, or until golden brown. Brush again with egg mixture. Let cool.
Ladle chicken stew into thermos. Wrap pastry circles in plastic wrap to be packed in lunchbox alongside stew and placed on top before eating.
Recommended Products
As an Amazon Associate and member of other affiliate programs, we may earn a commission from qualifying purchases.
Nutrition Information:
Yield: 8
Amount Per Serving:
Calories: 461
Total Fat: 22g
Cholesterol: 74mg
Sodium: 585mg
Carbohydrates: 36g
Sugar: 7g
Protein: 21.5g