Turkey & Kale Quinoa Stuffed Peppers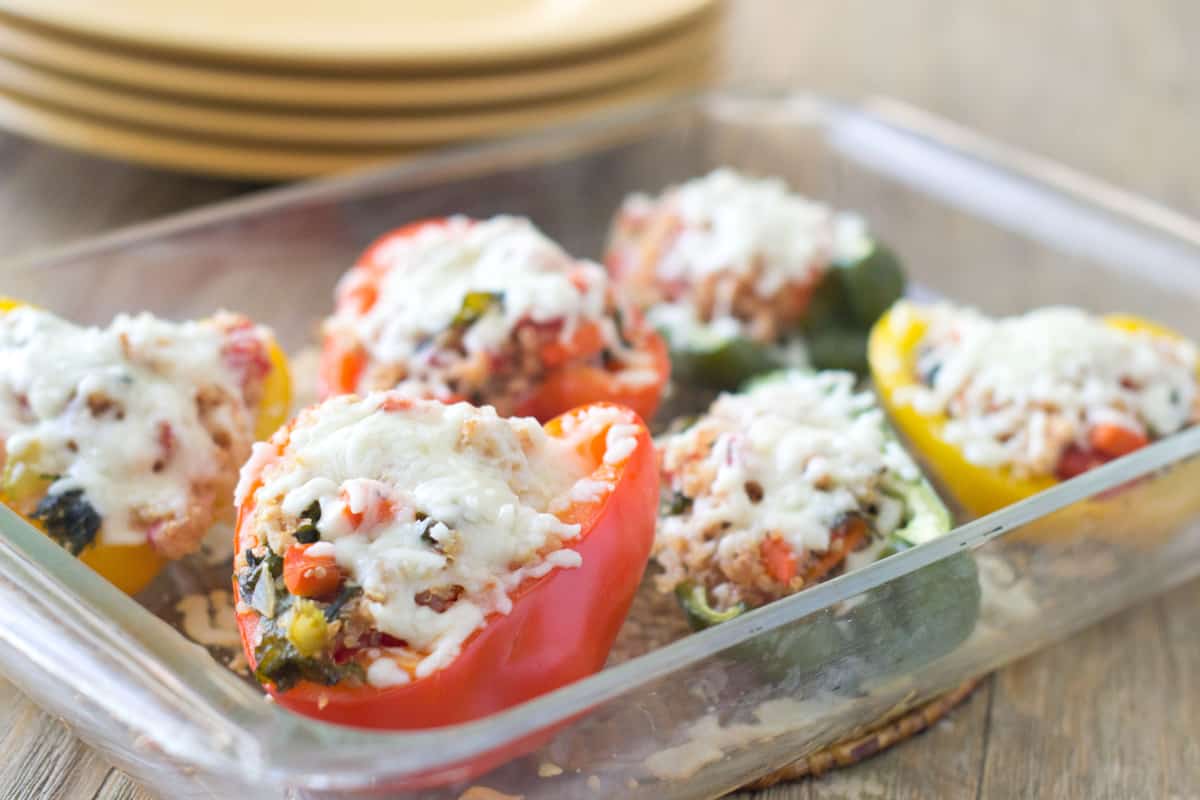 Traditional stuffed peppers get a healthy upgrade by using quinoa instead of white rice and lean ground turkey instead of beef. Then we add a few tasty veggies for an extra kick of nutrition.
The Ultimate Comfort Food
Stuffed peppers are a great comfort recipe, and they are also loaded with nutrients. This recipe is gluten-free and so delicious you will barely miss the rice or ground beef that is traditionally in stuffed peppers. Delicious, nutritious, and diet-friendly? Sounds like a tasty combination!
Healthy Italian Seasoned Stuffed Peppers
Italian seasoning, olive oil, kale, lean ground turkey, carrots, celery, and onions all come together to create this yummy dish. These stuffed peppers are quick and easy to prepare and are ready in just under an hour. Serve with a heaping helping of roasted veggies or a salad to complete the meal. This recipe is delicious, healthy, and satisfying.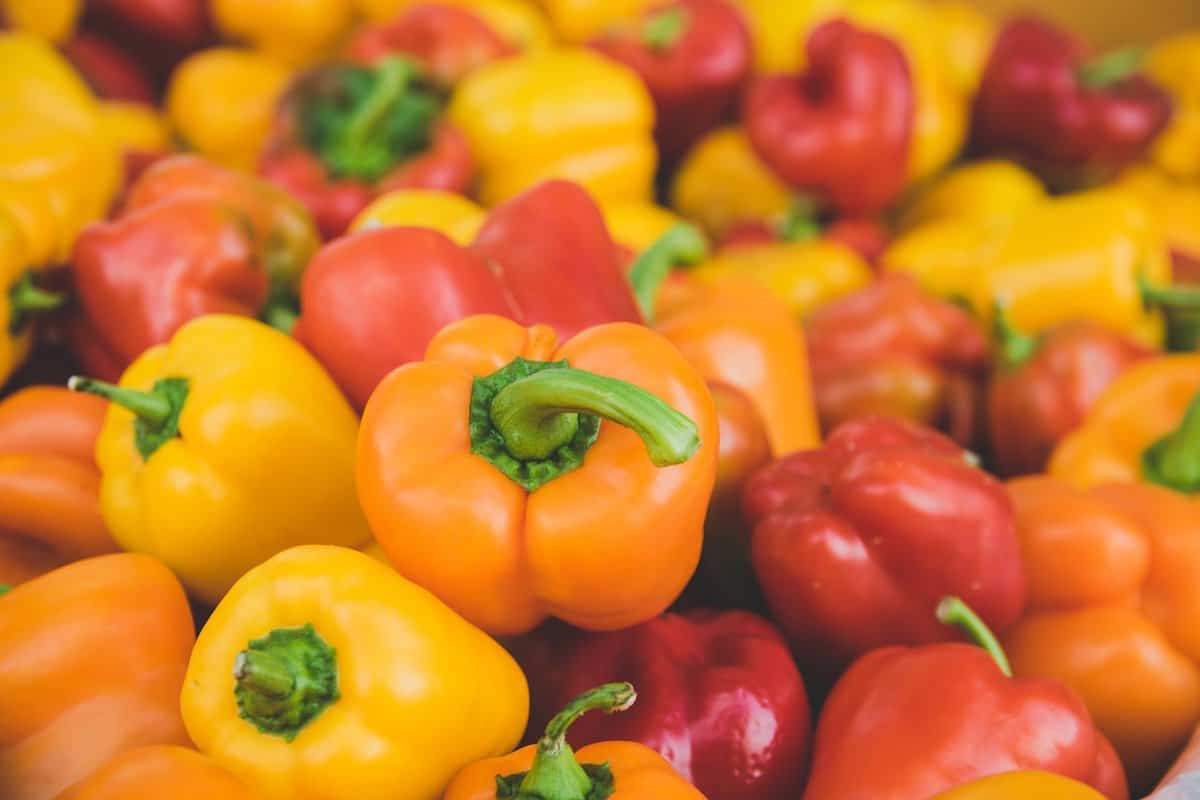 To prepare the peppers, halve them lengthwise and remove the seeds. You can also lightly brush the insides with oil and seasoning to make them taste even better and get them even crispier.
You'll then just add the filling and bake until tender. Remove the stuffed peppers from the oven, top them with cheese, cook a little longer and voila! Dinner is done!
If you aren't a fan of quinoa and have some leftover brown rice, you can substitute it in this recipe. You can also add a few more finely chopped vegetables to the filling if you would like to give it more flavor and enjoy a heftier meal.
You can also make these vegetarian Italian Stuffed Peppers. Simply omit the ground turkey and either add more veggies, or use a protein such as crispy tofu.
To make crispy tofu, drain all the water out, and heat in a oiled skillet until golden brown on all sides. Then, while it's still in the pan, add some Italian seasoning. Next, pull it from the pan, and chop it up to add to the rest of your filling so you can add it to the Kale Quinoa Stuffed Peppers.
If you don't want to use your oven, you can also prepare them in a slow cooker. And, if you're meal prepping, you can also fill them and freeze them for later use. Just thaw them out when you're ready to cook them and heat and eat!
Turkey and Kale Quinoa Stuffed Peppers Recipes and Health Benefits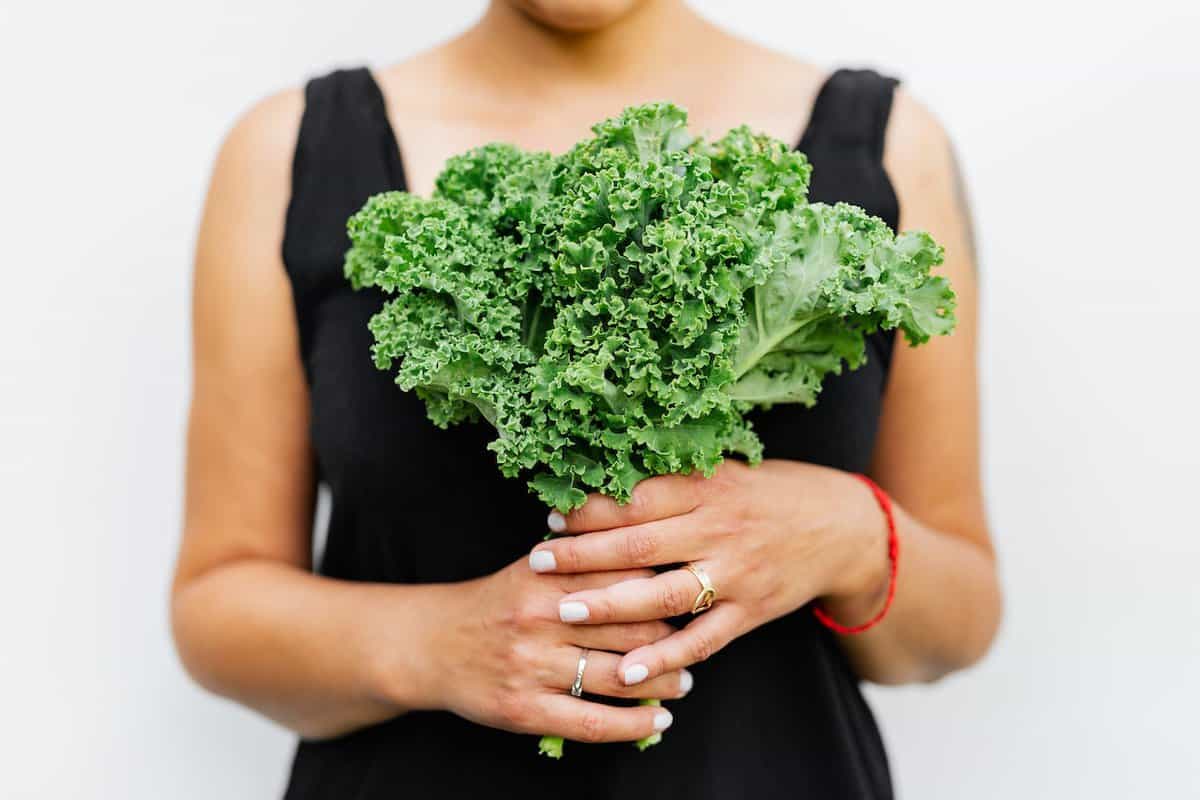 Turkey and Kale Quinoa Stuffed peppers are a delicious way to enjoy a nutritious and delicious meal. Quinoa is a great source of fiber and vitamin C. It also pairs well with the other ingredients in the recipe like the veggies and cheese. Ground turkey is also a great choice for this dish because of its protein content.
If you don't want to add cheese and turkey, you can also make the dish vegan by omitting it. This recipe also works well for paleo or whole30 diets.
Besides being healthy, these turkey and kale quinoa stuffed peppers are easy to prepare and will satisfy your appetite on busy weeknights. This dish is a great addition to your meal plan for a low-carb, high-protein dinner. Double the recipe and you'll also have plenty of leftovers to have for lunch too. It's the perfect meal prep recipe!
Turkey & Kale Quinoa Stuffed Peppers
Ingredients
1 tablespoon olive oil
1 carrot finely diced
1 stalk celery finely diced
1/2 medium onion finely diced
2 cups chopped kale
1/2 pound lean ground turkey
1/2 teaspoon Italian seasoning
1/4 teaspoon salt
1/8 teaspoon pepper
1 clove garlic minced
1 cup cooked quinoa
1 14 oz. can no-salt-added diced tomatoes
3 bell peppers halved, seeded
1 cup shredded lowfat mozzarella cheese
Instructions
Preheat oven to 350°F.

Heat oil in large skillet over medium-high heat. Add carrots, celery, onions and kale. Cook 5 minutes, or until softened. Add ground turkey, salt, pepper and Italian seasoning, and cook 5-7 minutes or until turkey is cooked through. Add garlic and cook 1-2 minutes. Add quinoa and tomatoes. Stir to combine, reduce heat to low and let simmer 5 minutes.

Place pepper halves in baking dish and fill with turkey mixture. Cover loosely with foil and bake 30 minutes. Remove from oven, top peppers with cheese and bake 5 minutes, or until cheese melts.
Nutrition
Calories: 180kcalCarbohydrates: 14gProtein: 16gFat: 7gSaturated Fat: 3gPolyunsaturated Fat: 1gMonounsaturated Fat: 3gTrans Fat: 0.01gCholesterol: 33mgSodium: 257mgPotassium: 436mgFiber: 4gSugar: 4gVitamin A: 5900IUVitamin C: 98mgCalcium: 224mgIron: 2mg