Turkey & Kale Quinoa Stuffed Peppers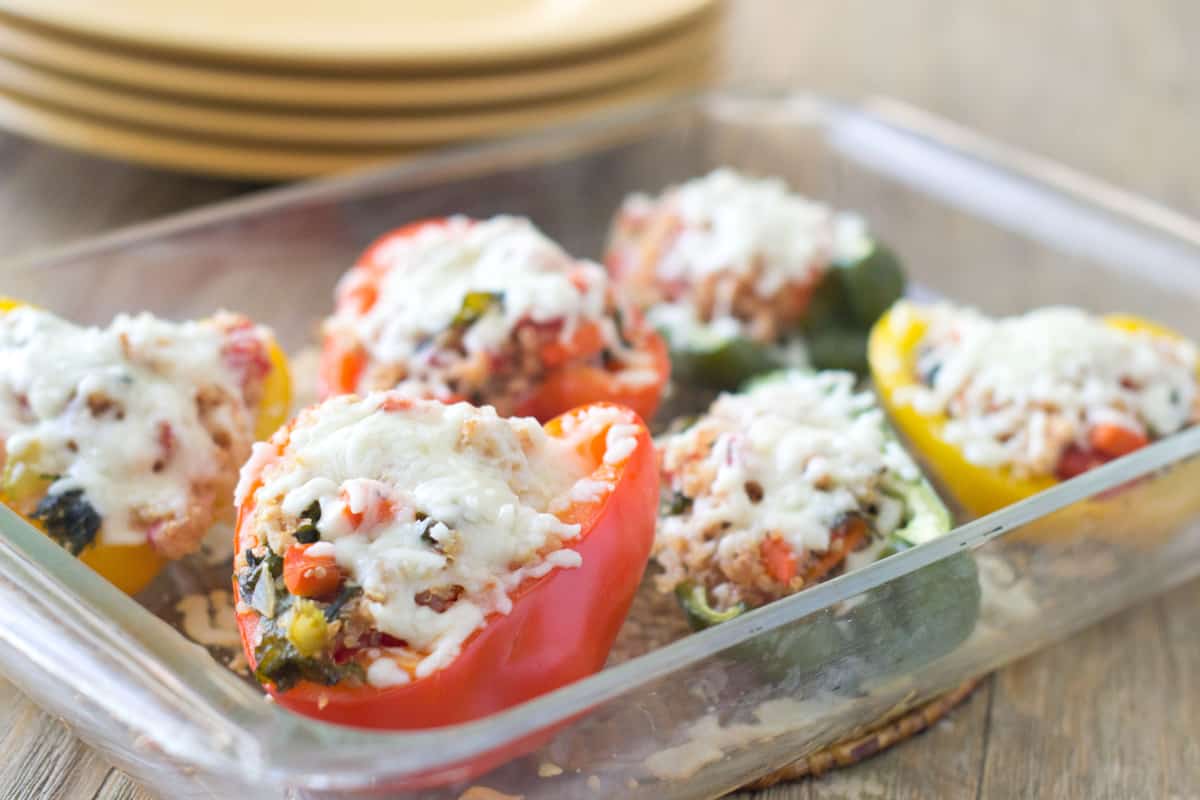 Traditional stuffed peppers get a healthy upgrade by using quinoa instead of white rice and lean ground turkey instead of beef. Then we add a few tasty veggies for an extra kick of nutrition.
Turkey & Kale Quinoa Stuffed Peppers
Ingredients
1 tablespoon olive oil
1 carrot finely diced
1 stalk celery finely diced
1/2 medium onion finely diced
2 cups chopped kale
1/2 pound lean ground turkey
1/2 teaspoon Italian seasoning
1/4 teaspoon salt
1/8 teaspoon pepper
1 clove garlic minced
1 cup cooked quinoa
1 14 oz. can no-salt-added diced tomatoes
3 bell peppers halved, seeded
1 cup shredded lowfat mozzarella cheese
Instructions
Preheat oven to 350°F.

Heat oil in large skillet over medium-high heat. Add carrots, celery, onions and kale. Cook 5 minutes, or until softened. Add ground turkey, salt, pepper and Italian seasoning, and cook 5-7 minutes or until turkey is cooked through. Add garlic and cook 1-2 minutes. Add quinoa and tomatoes. Stir to combine, reduce heat to low and let simmer 5 minutes.

Place pepper halves in baking dish and fill with turkey mixture. Cover loosely with foil and bake 30 minutes. Remove from oven, top peppers with cheese and bake 5 minutes, or until cheese melts.