10 Best Christmas Appetizers & Snacks That Will Bring Holiday Cheer
Looking for the best Christmas appetizers for a family gathering or holiday party? Here are 10 of our favorite Christmas appetizers that are festive and delicious! While this post is sponsored by YoQuiero! our love of festive food is our own.
Christmas time is the most wonderful time of year! Not only because we get to spend time with friends and family, but because of all the delicious food! From classic dishes that must be served every year to festive treats that are fun to make and fun to eat.
Whether you're hosting a party or just having family over for dinner, these snacks will be sure to get your guests in the festive spirit.
We have gathered up festive twists on classic dips, holiday platters and Christmas quesadillas even. There are so many amazing recipes out there that everyone can enjoy – from queso dip for your veggies to your favorite seven-layer dip, everyone will find something they love!
What are the best Christmas appetizers to serve at a party?
Christmas is a time for celebrating with loved ones, and having the right snacks to bring to any holiday party makes it even more enjoyable. Whether you're attending an intimate gathering or a large company bash, there are plenty of delicious items that you can make ahead of time and share with your guests.
Looking for some fun tunes to play at your next holiday gathering, check out this Holiday Play List.
Here are some of the best Christmas snack ideas that will be sure to impress at your next Christmas party:
He's a mean one, Mr. Grinch…Well, he's not as mean when he's made from guacamole and you can snack on it with yummy homemade chips. If you love the Grinch as much as we do, here are a few other Grinch-inspired snacks and even some Grinch Movie Night Printables: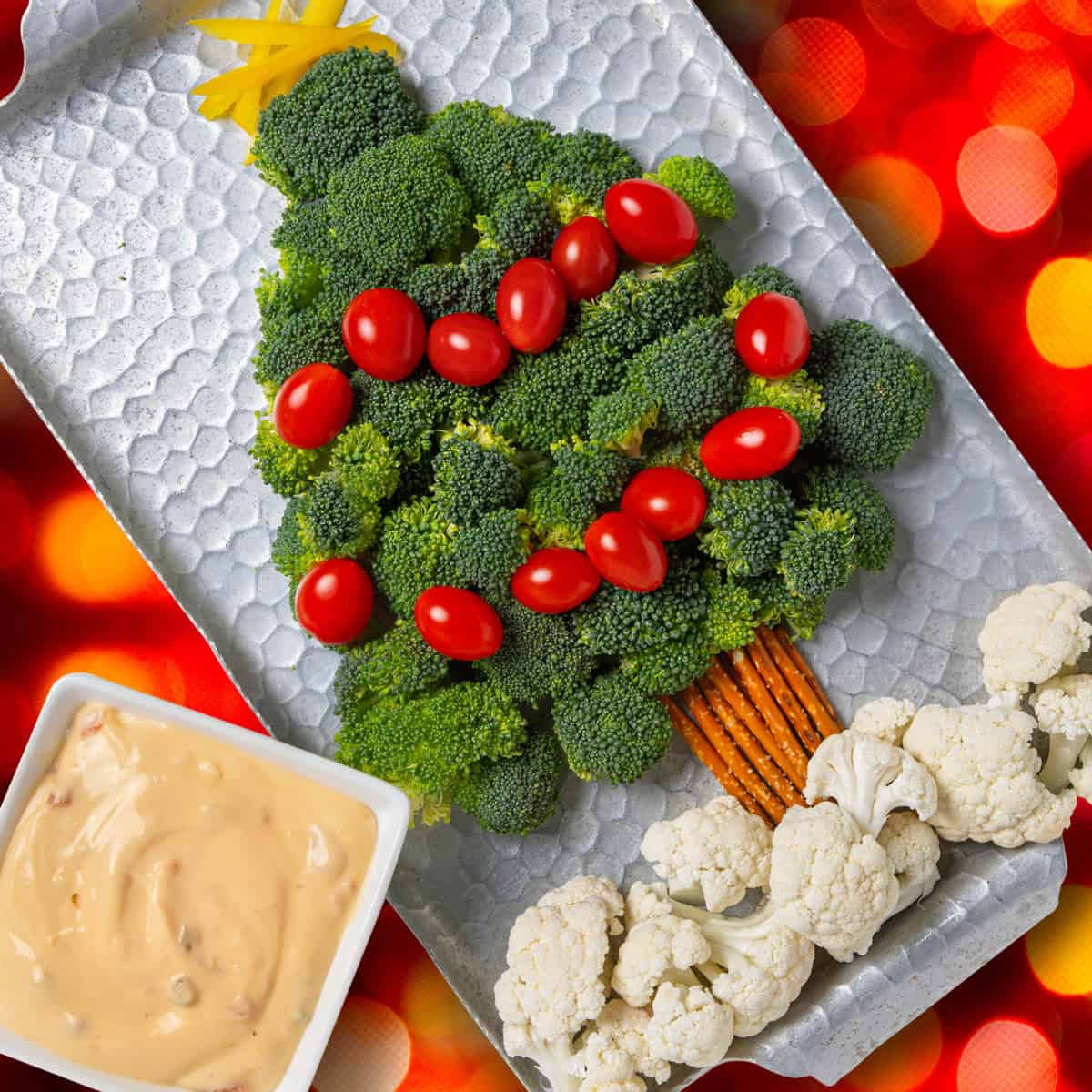 Platters and trays are a super easy way to have a healthy dose of fruit and vegetables out for snacking, just arrange them in holiday shapes and done! Don't forget to serve them with your favorite dips…we love YoQuiero! Queso!
Here are a few of our other favorite holiday trays: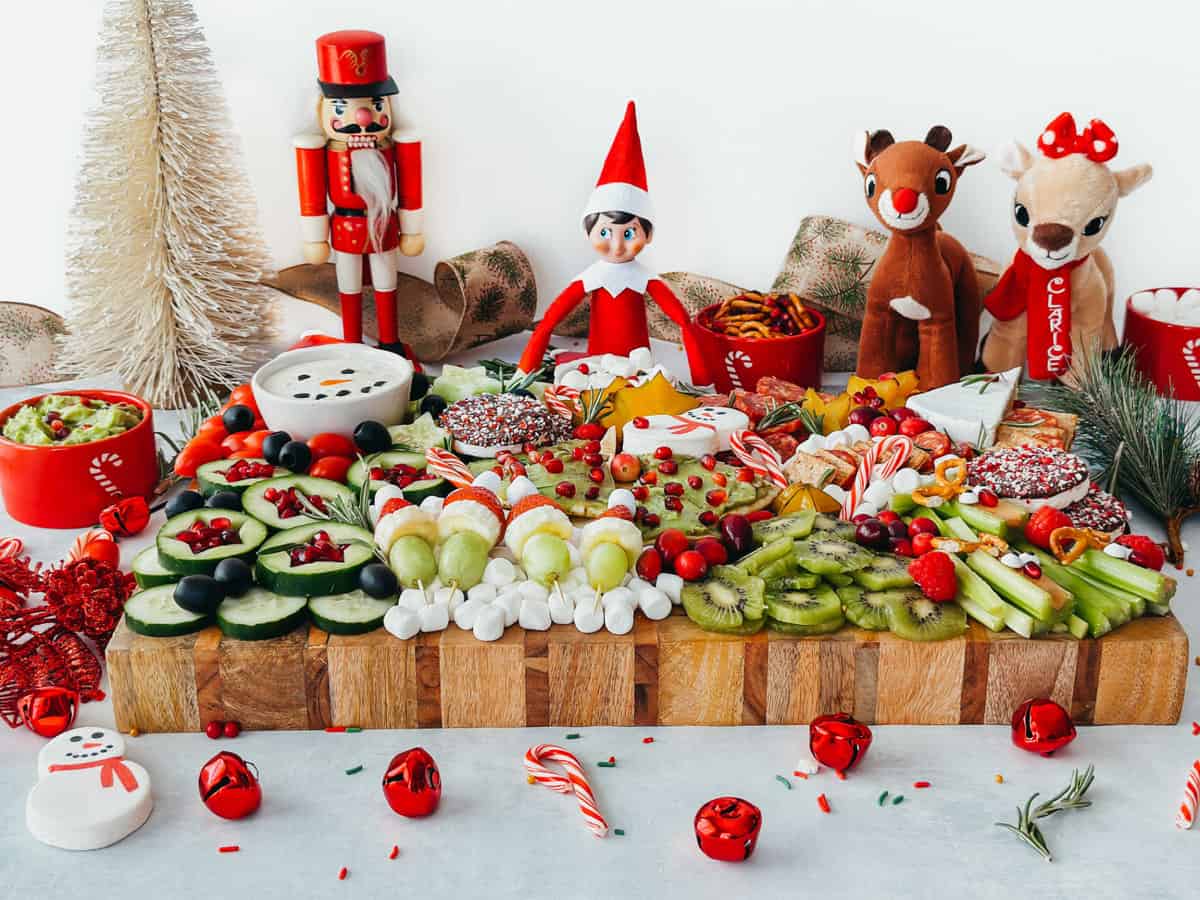 This charcuterie board has all your holiday favorites on it! You all know we love a themed charcuterie board, grab this eBook on How To Build The Perfect Charcuterie Board to help you create your next one.
Easy to make an absolutely adorable, these are perfect for a holiday snack. Don't forget the dip!
Simple to make and oh so cute! Simply spread on your favorite YoQuiero! Guacamole (I used spicy), top with pomegranate arils and a slice of starfruit if you are feeling fancy.
Grinch Guacamole Celery
These little guys are too cute! I simply stuffed celery with YoQuiero! Avocado and Cream Cheese Spreads and guacamole, then used pimento from inside my green olives for eyes, then used a writing food gel to draw on a mouth, nose and eyebrows. I used black olives for the nose and mouth for one, but I will admit that using the writing gel was a lot easier. Then I used the celery leaves to give my Grinches fun hair 🙂
Isn't that just beautiful?! This tropical twist on guacamole will be scooped up in no time.
This beauty is a show-stopper for sure. Be sure to have rosemary to add to the "wreath-affect" and guacamole for dipping all those yummy charcuterie sticks in!
We call these Walking Tacos in my house. Now, before you ask me why these are festive…think about how perfect they are for all your festive activities! Make a batch and take them out caroling, or while you are looking at Christmas lights. Fun to make and perfect to take with you on all your holiday fun!
Make a big batch or individual cups, either way it'll be gobbled up this holiday season and beyond.
Whether you are staying in or headed out to various holiday gatherings be sure to add some of these Christmas appetizers to your menus this season!
What is one of your favorite Christmas appetizers?