Pinwheel Combos for the Lunchbox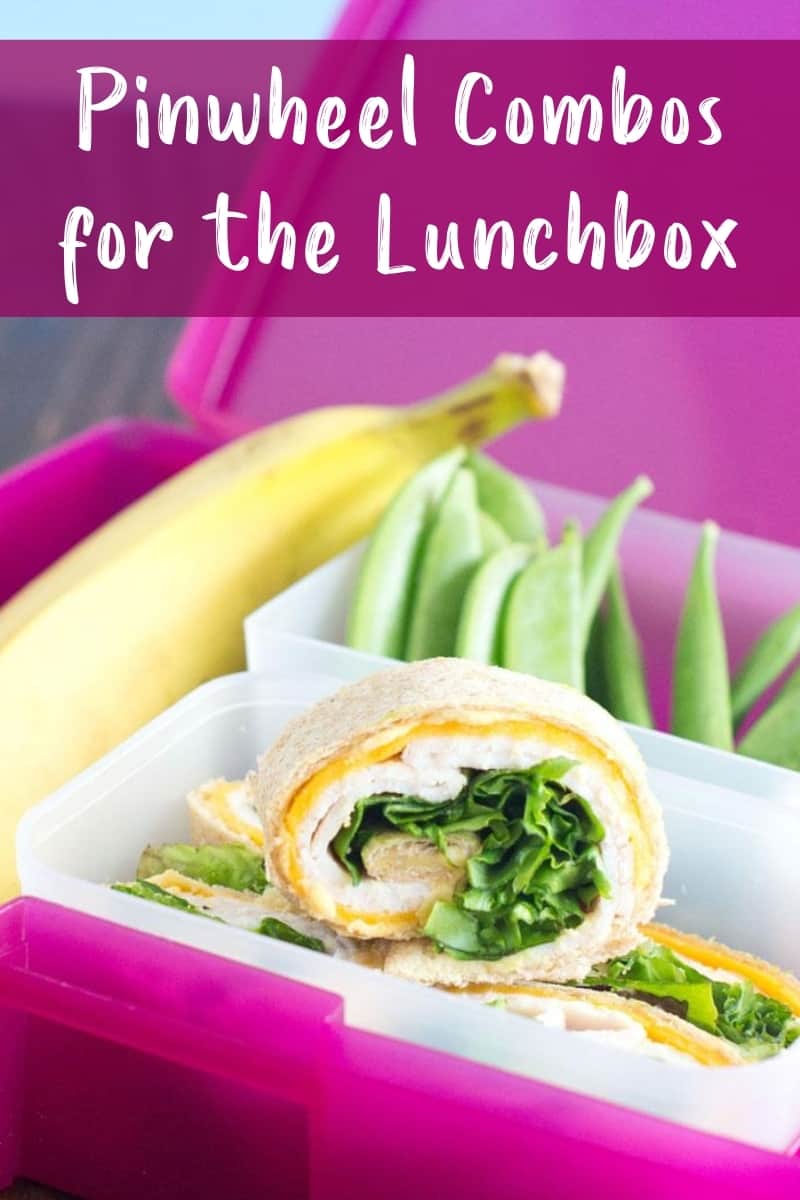 Pinwheels are a great sandwich alternative for the lunchbox. Just wrap up your favorite ingredients, roll tightly and slice!
I'll admit, as a kid I wasn't a fan of sandwiches – especially in my lunchbox. But put those same ingredients in a tortilla and turn it into pinwheels? Gold! I would gobble them up.
Pinwheels are great for the lunchbox and easy for kids to eat. I'm sharing some of my favorite combos below, but you can easily mix and match sauces, proteins, fruit and veggies for your own unique combo.
These are also a great way to get your kids into making their own lunch. Win-win!
9 Pinwheel Combos
Turkey Special: Turkey + Hummus + Salad Greens
BLT: Bacon + Lettuce + Tomato
Classic: Ham + Cheese + Spinach
Hawaiian: Chicken + Pineapple + BBQ Sauce
Upgraded PB&J: Peanut Butter + Kiwi + Strawberries
Southwest: Black Beans + Avocado + Cheese
Go Fish! Canned Tuna + Mayo + Lettuce
Veggie-tastic: Hummus + Veggies + Feta Cheese
Sweet Treat: Cream Cheese + Fruit + Granola
Print out the infographic below and hang on your fridge for easy assembly!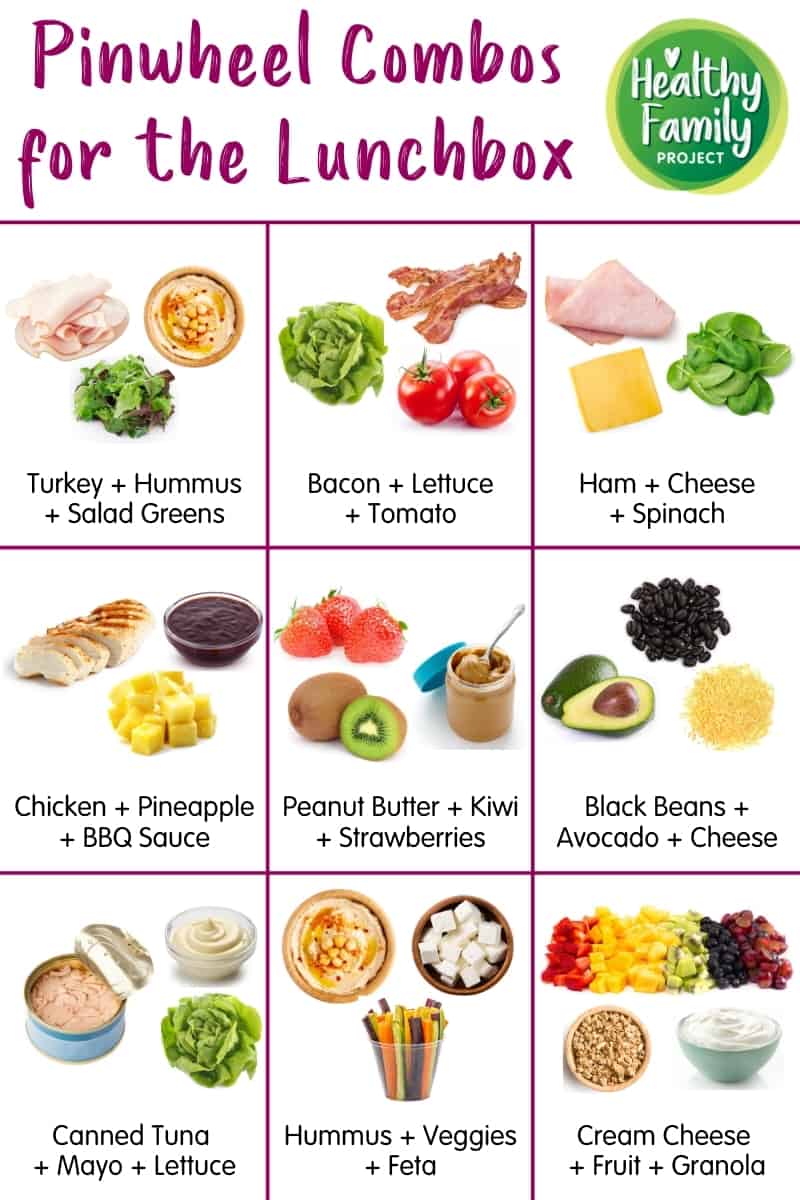 How do you #PowerYourLunchbox? Show us your healthy lunchboxes on Instagram using #PowerYourLunchbox.
Looking for more lunchbox solutions?