Make Your Own Vegetable Stock
Stocks form the basis of many recipes, like soups and sauces. Making a homemade version isn't a daunting task. Here's a step-by-step guide to transforming those odds and ends from your veggies into a delicious, homemade stock!
Don't forget to grab this free printable version! We're also sharing some of our favorite homemade soups below/
How to Make Your Own Vegetable Stock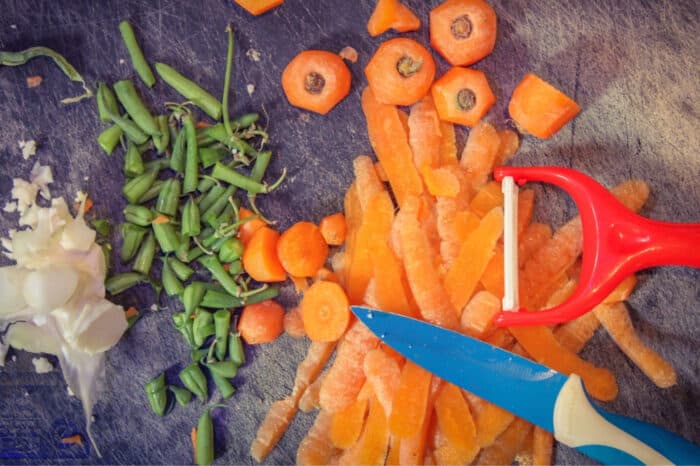 Step 1
Save the odds and ends of your veggies, including peels, stalks and stems. If saving over several weeks, store them in a freezer-safe bag in the freezer until you're ready to use them.
Step 2
Place veggies in a large stockpot & cover with water. Add salt, fresh herbs & spices, like bay leaves, peppercorns, coriander, cloves, thyme and/or parsley, to season.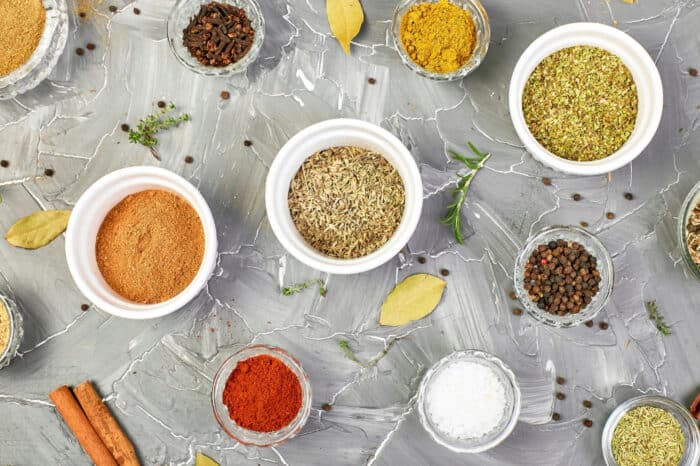 Step 3
Turn up the heat, bring to a boil, then simmer for at least 45 minutes. You may need to skim the top as it cooks.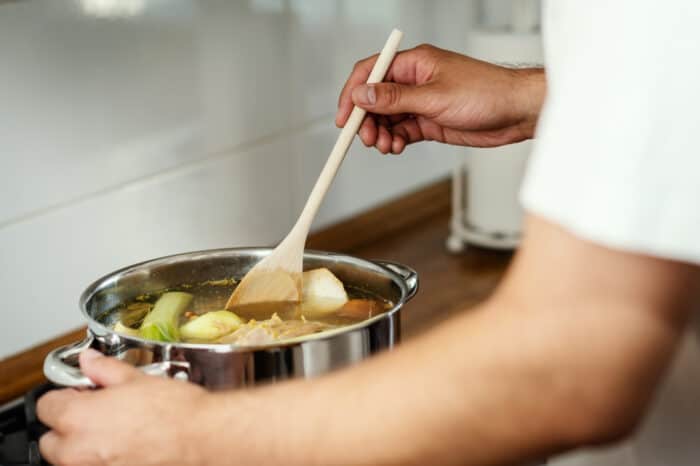 Step 4
Taste & taste often! Once you're satisfied with the taste, remove from heat & let it cool. You can even place the pot in the sink with ice to speed up the process.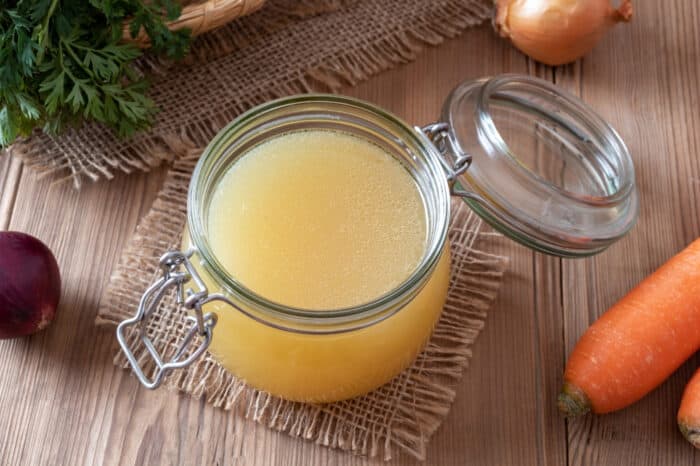 Step 5
Once cooled, use a slotted spoon to remove the large piece from the pot. Use a mesh strainer over a large bowl to strain out smaller pieces. Store in freezer-safe containers. Refrigerate overnight before freezing.
Tomato soup and grilled cheese is a classic, kid-friendly comfort food. Skip the sodium-packed canned soup and make this easy, homemade recipe that's packed with veggies!
This Asian Noodle Soup is packed with both flavor and healthy veggies, and is perfect for when evenings are busy with homework and after-school activities!
Classic chicken noodle soup gets a veggie-packed makeover with zucchini noodles (zoodles)!
This soup is a take on the classic comfort food Spaghetti & Meatballs. These turkey meatballs are delish and filled with veggies, and the orzo is a great bite-sized pasta that's perfect for soups.
Keep your little ones warm in the winter time with this healthy and hearty Alphabet Soup.
Lentils are a very healthy and cost-efficient source of protein and fiber, helping the family stay full from this recipe. Make an extra batch and freeze for fresh, homemade soup at a moment's notice.
Homemade soup can be lower in sodium and calories, with more veggies than some traditional canned soups. Double the batch for the next rainy night for an easy supper.
You'll love how quick and easy this Hearty Vegetable Tortellini Soup is to make! It's a satisfying vegetarian meal filled with cheese tortellini, diced tomatoes, green beans, spinach and chickpeas.
This light, easy vegetable soup recipe is ready in only 30 minutes, so it's perfect dinner for a busy weeknight. Leftovers make for the perfect hearty lunch.
Save time in the kitchen with this butternut squash soup slow cooker recipe. The baked carrot chips add a delicious and healthy crunch!
Chicken tortilla soup gets a makeover in this lighter, one-pot version. Packed with veggies for tons of flavor and lower in sodium than canned versions. Top with Greek yogurt, fresh lime juice or cilantro for added flavor.
Traditional baked potato soup gets a healthier makeover with the addition of cauliflower. Enjoy the same creamy goodness without the fuss of pre-baking the potatoes by making this soup in just 20 minutes in an Instant Pot!
A healthy stuffed pepper soup that takes just 20 minutes! Loaded with veggies and packed with flavor, this soup is a great way to get your family eating more veggies.