The Very Healthy Caterpillar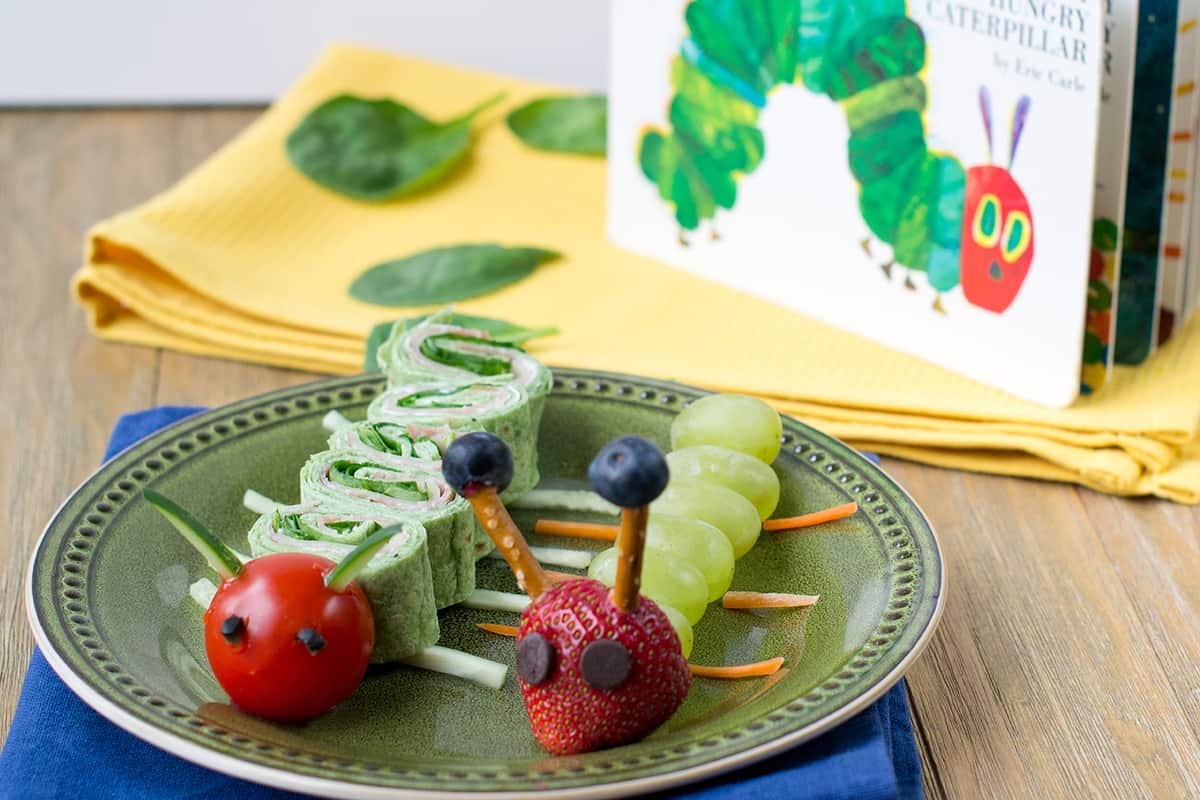 Kids will get a kick out of these fruit & veggies caterpillar snacks! Perfect for a hands-on after school snack or a fun lunchbox idea.
Nutrition Tip: Spinach is low in calories and fat, and high in many vitamins and minerals. Spinach is also a good source of dietary fiber, which is why it is often recommended by registered dietitians in cholesterol controlling and weight reduction programs.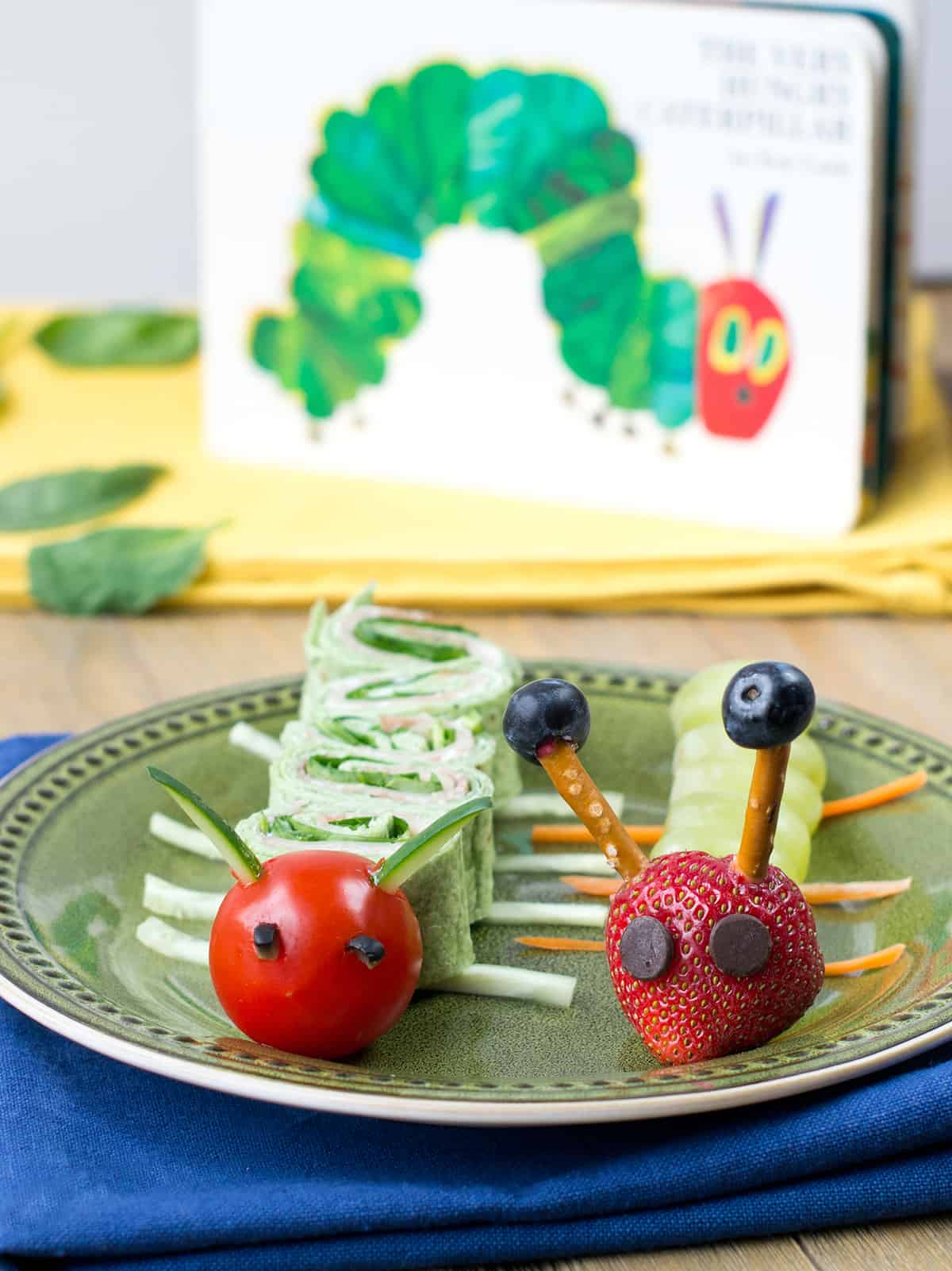 The Very Healthy Caterpillar
Ingredients
Fruit Caterpillar
6 green grapes
1 strawberry, leaves hulled
2 chocolate chips
2 pretzel sticks
2 blueberries
6 matchstick carrots
Veggie Caterpillar
1 tablespoon lowfat mayonnaise
1 (10-inch) spinach wrap
2 slices salami
1 slice reduced-fat Swiss cheese
1/3 cup spinach
1 mini seedless cucumber, cut into thin strips, divided
1 cherry
2 olive slices
Instructions
Fruit Caterpillar
Press chocolate chips into strawberry for eyes. Top pretzels with blueberries. Press into top of strawberry for antennae.
Lay carrots near each grape to represent legs.
Veggie Caterpillar
Slide pieces and tomato onto skewer. Cut slits in tomato and insert black olives for eyes and cucumbers for antennae.
Use remaining cucumber to represent legs.
Nutrition Information:
Yield: 1
Amount Per Serving:
Calories: 419
Total Fat: 19.95g
Sodium: 509mg
Carbohydrates: 51.54g
Fiber: 3.91g
Protein: 14.63g