This Salsa Avocado Toast is ready in 10 minutes and is a nutritious and delicious breakfast or snack recipe. Loaded with fiber, this healthy breakfast idea will keep you fueled all morning.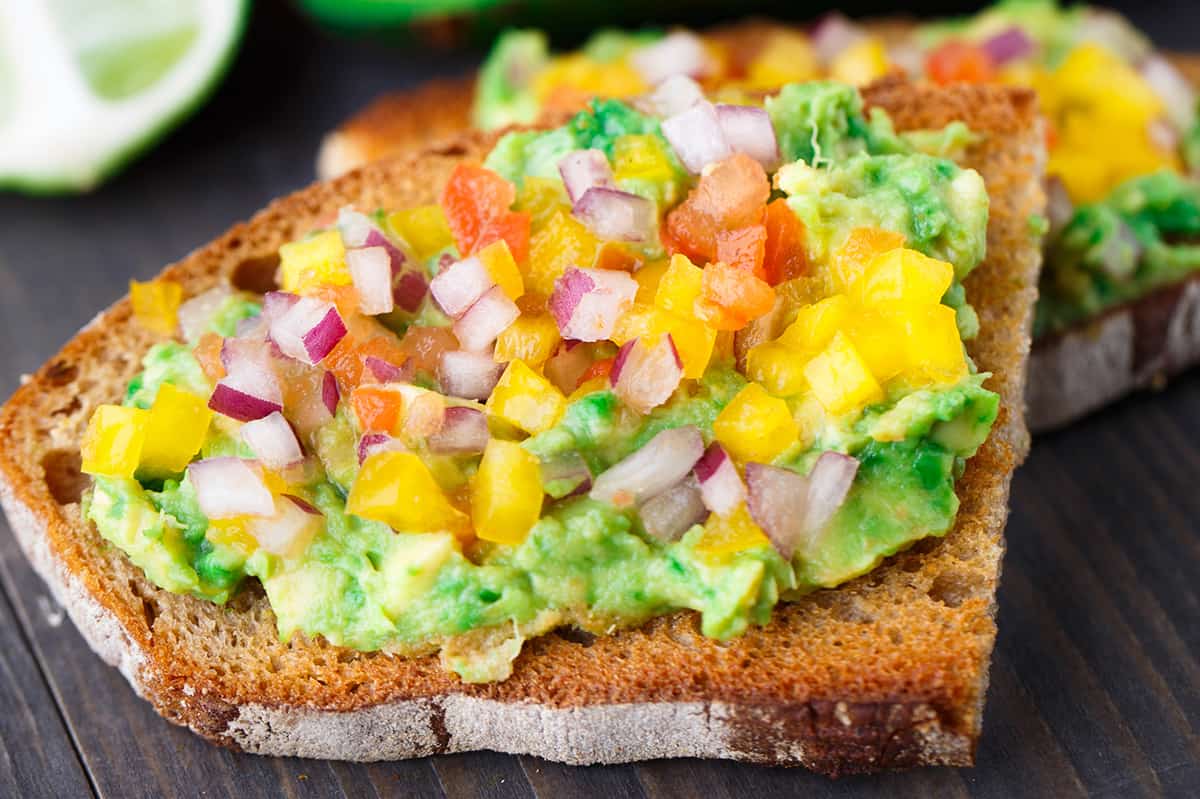 Avocado toast became a popular food trend in the 2010s, but was actually being served long before that. Did you know that Gwyneth Paltrow is credited with the popularity of this easy breakfast idea? Well, thank you Gwyneth Paltrow! We love creating yummy variations of avocado toast! Like this Salsa Avocado Toast. Salsa and avocados just go together in my opinion, so why not add then on toast for a great breakfast or snack? 
This Salsa Avocado Toast is is also great to whip up when you're short on time, it's ready in less than 10 minutes. I actually made a homemade salsa, so if you want to cut the time down from 10 minutes you could use a store-bought salsa.
Nutrition Tip: Avocados contain nearly 20 essential vitamins and minerals, including Vitamin K, folate, Vitamin C and potassium. They are loaded with "good" fats that can help manage blood pressure, increase absorption of essential vitamins and lower cholesterol.
While we love the easy salsa in this recipe, I wanted to share a few other of our favorite homemade salsas that would be delicious on avocado toast.
Additional Salsa recipes to try on your avocado toast:
The key ingredients in this Salsa Avocado Toast are pretty simple: avocado, toast and…salsa! Yep, you guessed it 🙂
Delicious addition ideas:
Eggs – scrambled, over-easy, any way you like them!
Bacon or crumbled breakfast sausage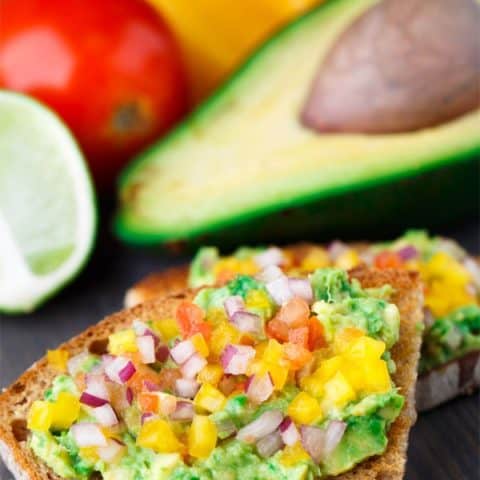 Salsa Avocado Toast
Ingredients
1/2 yellow bell pepper diced
1/2 small tomato diced
1/4 small red onion diced
1 lime juiced
2 slices whole wheat bread
1/2 cup guacamole
Instructions
Mix pepper, tomato, onion and lime juice in small bowl. Season with salt and pepper, to taste.

Toast bread. Top with guacamole and salsa.
Nutrition
Calories: 123kcalCarbohydrates: 22gProtein: 4gFat: 4gSodium: 150mgFiber: 4gSugar: 7g
Other delicious Avocado Toast recipes to try: