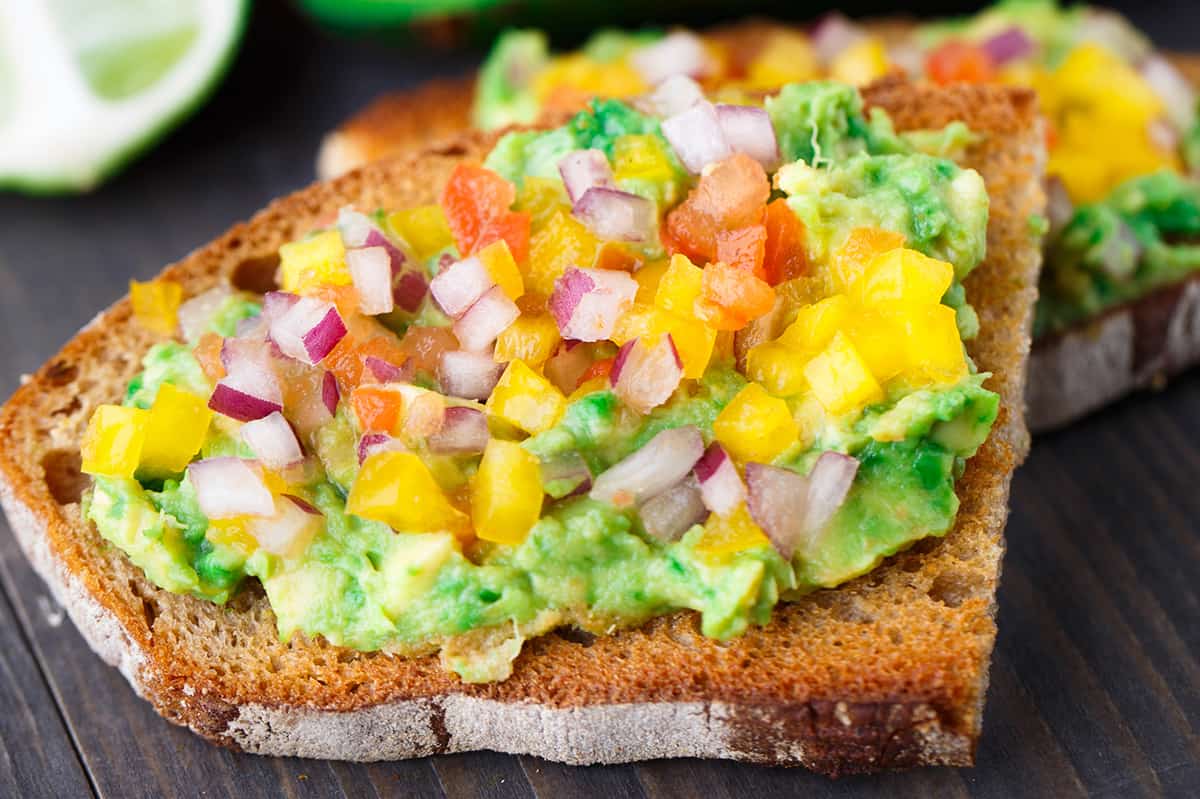 Avocado toast makes a great breakfast or snack, especially when you're short on time. Top with a fun salsa, scrambled eggs or fresh tomato slices for a new spin.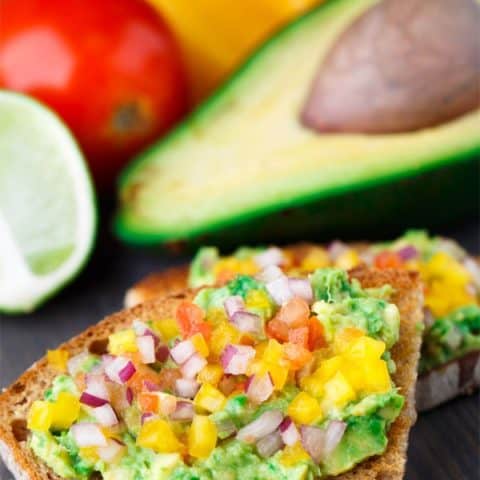 Salsa Avocado Toast
Yield: 2
Prep Time: 10 minutes
Total Time: 10 minutes
Ingredients
1/2 yellow bell pepper, diced
1/2 small tomato, diced
1/4 small red onion, diced
1 lime, juiced
2 slices whole wheat bread
1/2 cup guacamole
Instructions
Mix pepper, tomato, onion and lime juice in small bowl. Season with salt and pepper, to taste.
Toast bread. Top with guacamole and salsa.
Nutrition Information:
Yield: 2
Amount Per Serving:
Calories: 123
Total Fat: 4g
Sodium: 150mg
Carbohydrates: 22g
Fiber: 4g
Sugar: 7g
Protein: 4g