10 Summer Grilling Recipes To Add To Your Rotation
Kind of bored with the same old grilling recipes? We are excited to present these 10 Summer Grilling Recipes to Add to Your Rotation any night of the week! As usual, fruits and vegetables highlight these main Summer dishes to help you get excited about Summer grilling this season!
Ready to check them out?
10 Summer Grilling Recipes to Add to Your Rotation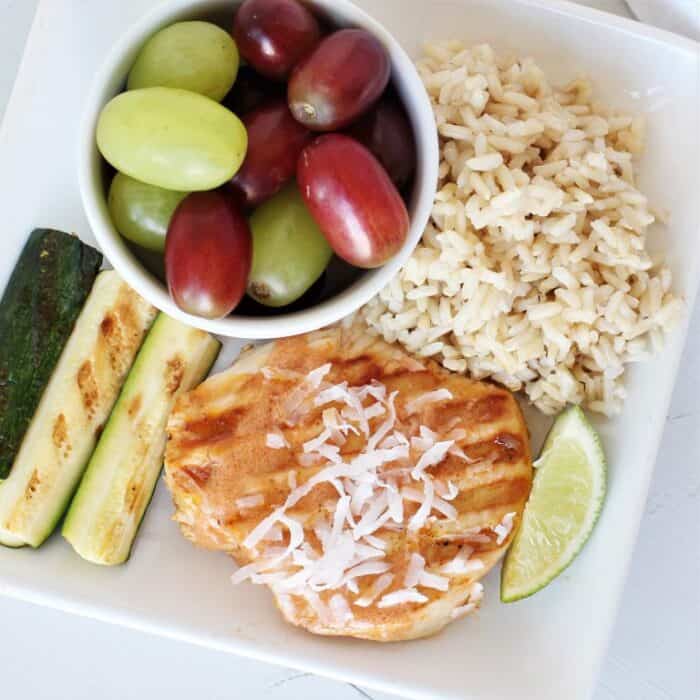 The first recipe we present has a little sweet with a little heat in this refreshing grilled chicken dinner that is ready to go quickly that the whole family will love!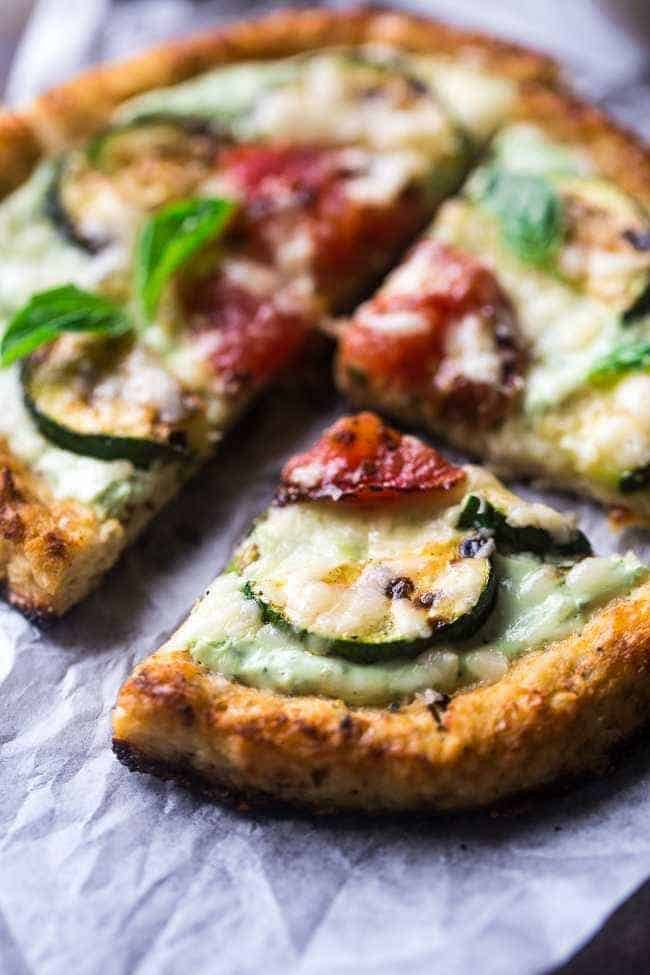 This second recipe will be a new favorite for ANY pizza lover. This Cauliflower version will have you feeling good knowing its made with vegetables, gluten free, and even keto friendly! And better yet…made right on the grill!
Next up we have this light Summer meal that is loaded with citrus notes and lime flavors. Serve it up with some grilled corn for the perfect Summer weeknight meal.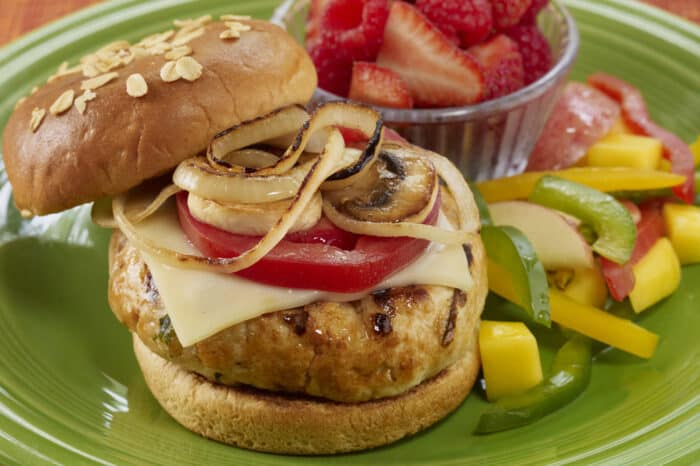 Need a change up from the same old hamburgers on the grill? How about making these Turkey Burgers for a light, healthier option the whole family can enjoy!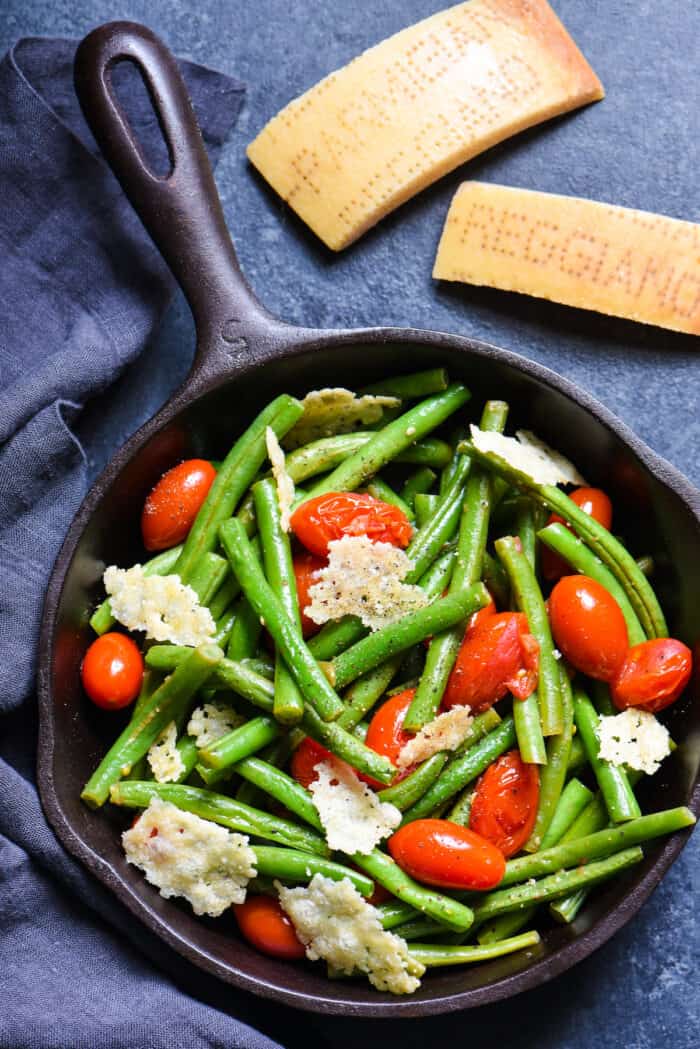 In need of a different way to serve up a side of vegetables? These green beans are loaded with flavor and perfect for when you have fresh green beans and tomatoes from the garden.
Ready for a new shish-kabob idea? We always hear about steak and chicken kabobs… but what about Salmon? Yes, this version of a Summer favorite is loaded with the good stuff and lots of color to add to your spread!
Okay… Shrimp and Watermelon? YES! This fun Summer dish is loaded with flavor, fruit, vegetables, and shrimp. All in one DIFFERENT meal to serve up on a hot night.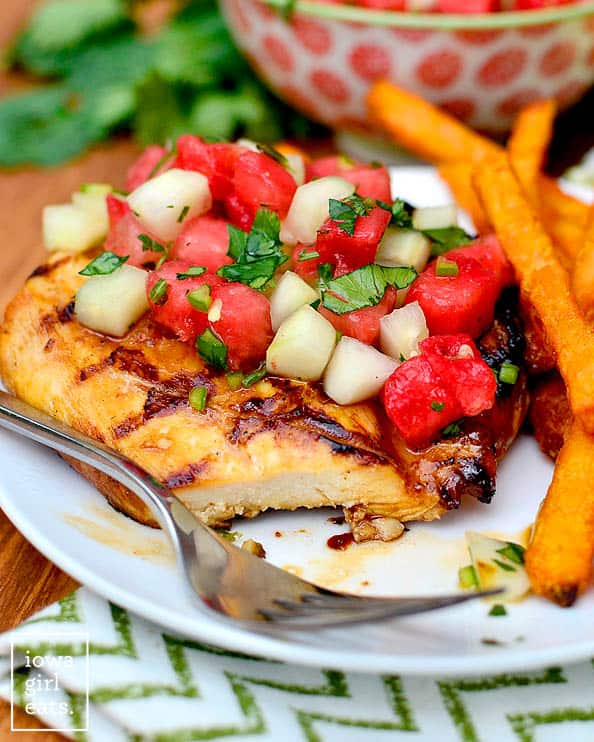 Now we have a chicken dish that is marinated and grilled gets topped with a fun refreshing watermelon and cucumber salad that is sure to awaken your tastes buds this Summer!
Our next dish will give you a reason to eat more fish more often! You have heard of grilled Swordfish, but how about a Peach and Pink Grapefruit Salsa? The citrus flavors really enhance this simple grilled fish recipe!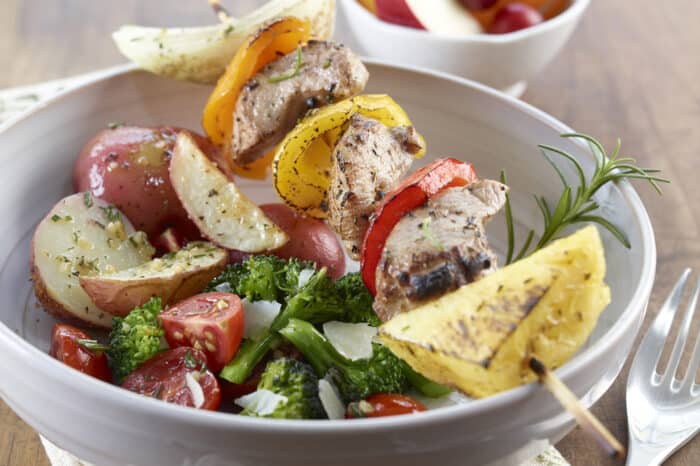 The final recipe on our list is this delicious pork with pineapple, onions, and peppers that gives this kabob recipe a Summer vibe! Super simple to make and loaded with flavor.
Make sure to PIN IT!
Like these 10 Summer Grilling Recipes to Add to Your Rotation?
Make sure to check out: