24 Healthy Fruity Popsicle Recipes for Summer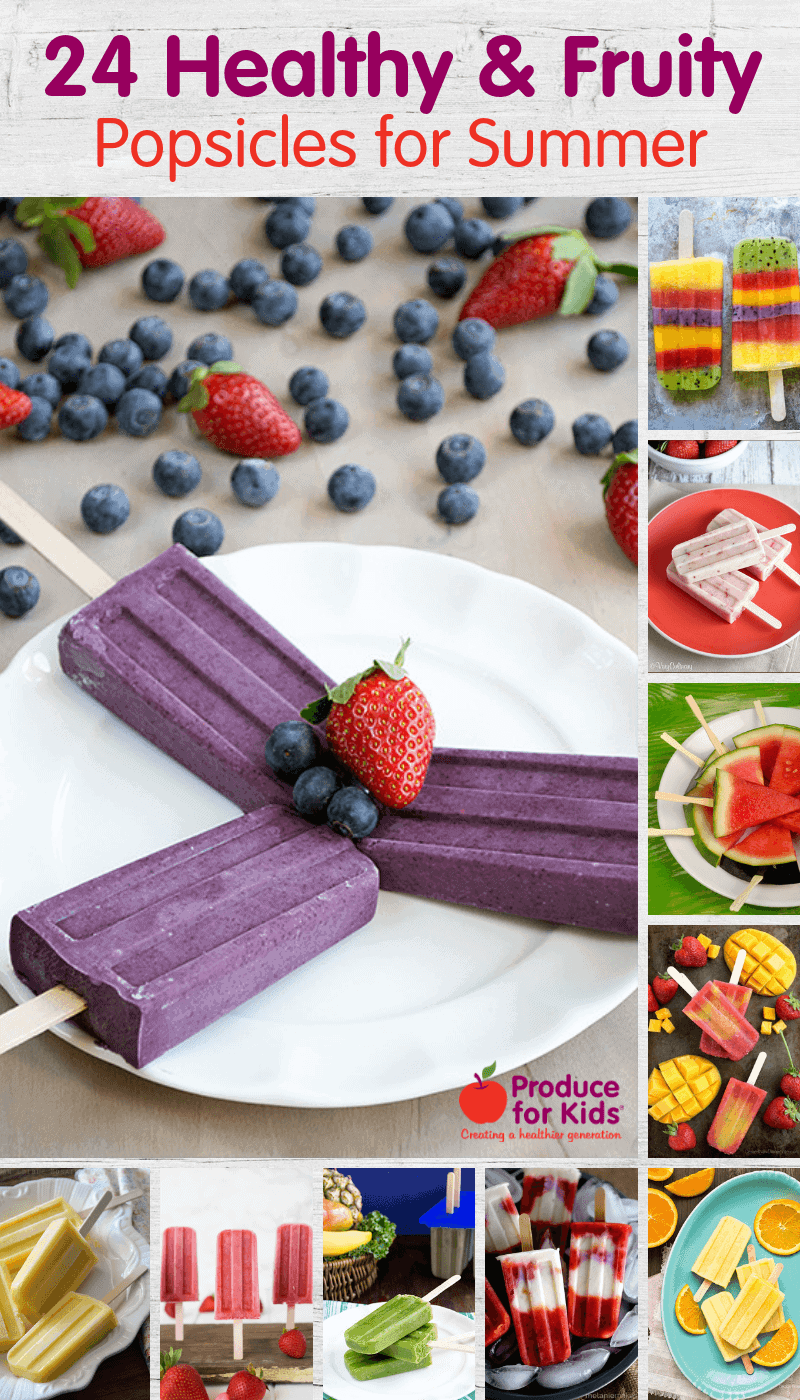 Summer is peak popsicle season and we've rounded up 24 healthier fruity popsicles to keep on hand in your freezer this summer. If you're looking to cool off after playing outside or enjoy poolside, there's a popsicle on this list for everyone in the family.
No need for store-bought popsicles with tons of added sugar either! Making them at home is so easy and a great way to get your kids involved. Blend or mix up your ingredients, pour into a popsicle mold or small paper cups, and freeze. Easy peasy!
Get creative and mix up your favorite flavors for new combinations. Fruit, veggies, yogurt and more all great ways to infuse your popsicles with tons of flavor. Yes – we said veggies! Just like smoothies, it's easy to add a handful of spinach or other veggies to your blend and get an extra dose of nutrients with your treat.
Looking for a great popsicle mold? We link to our favorites at the bottom!
Here are 24 fruity popsicle recipes to enjoy this summer: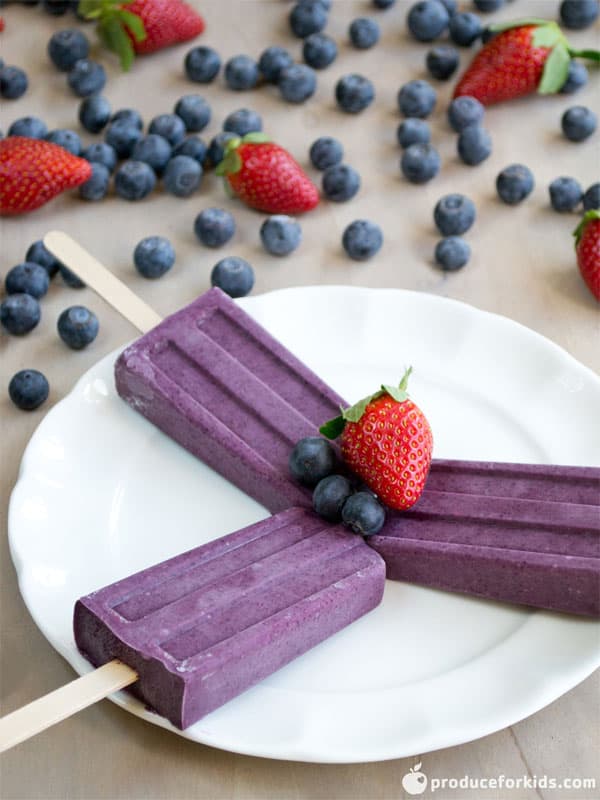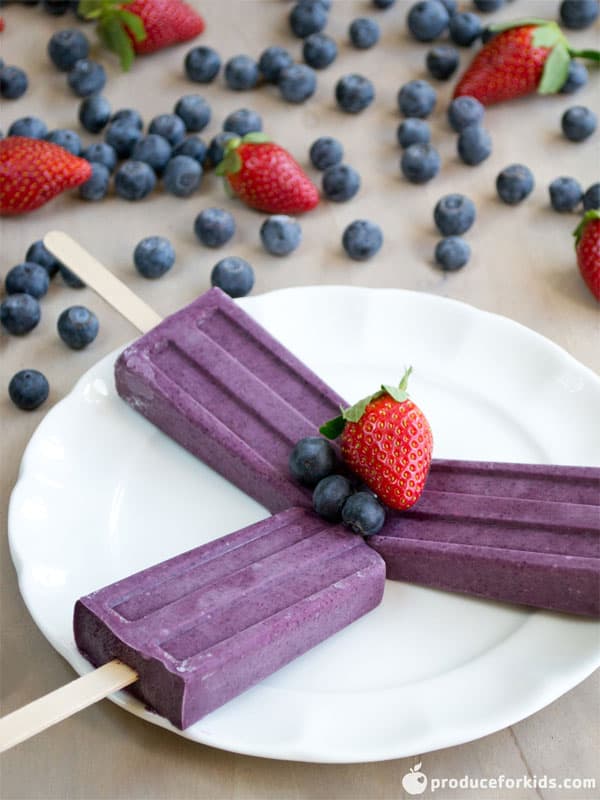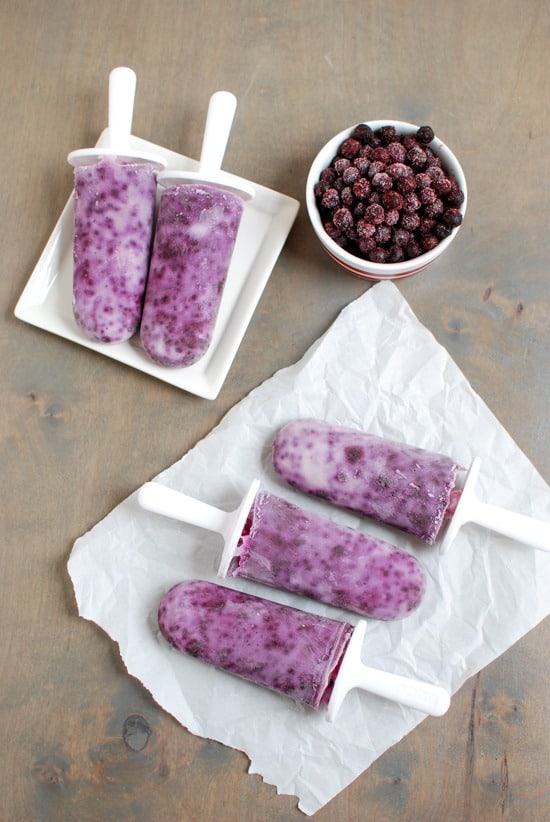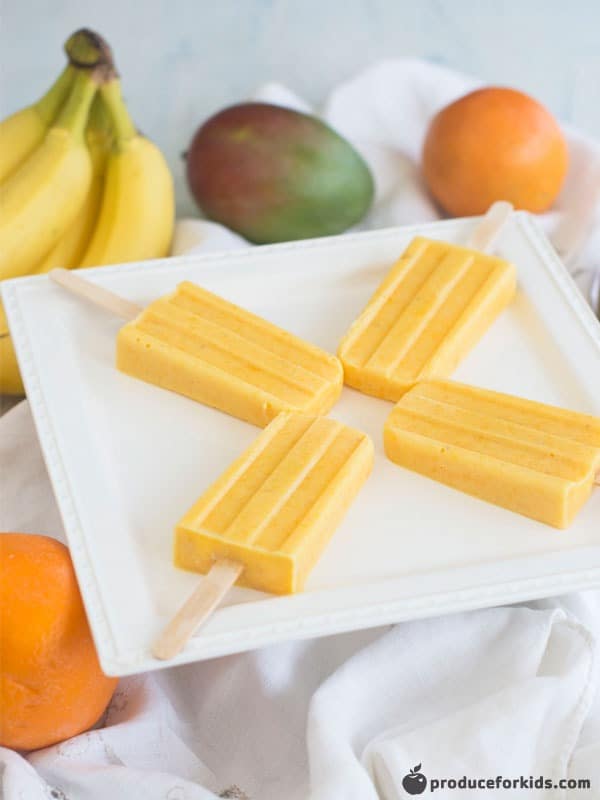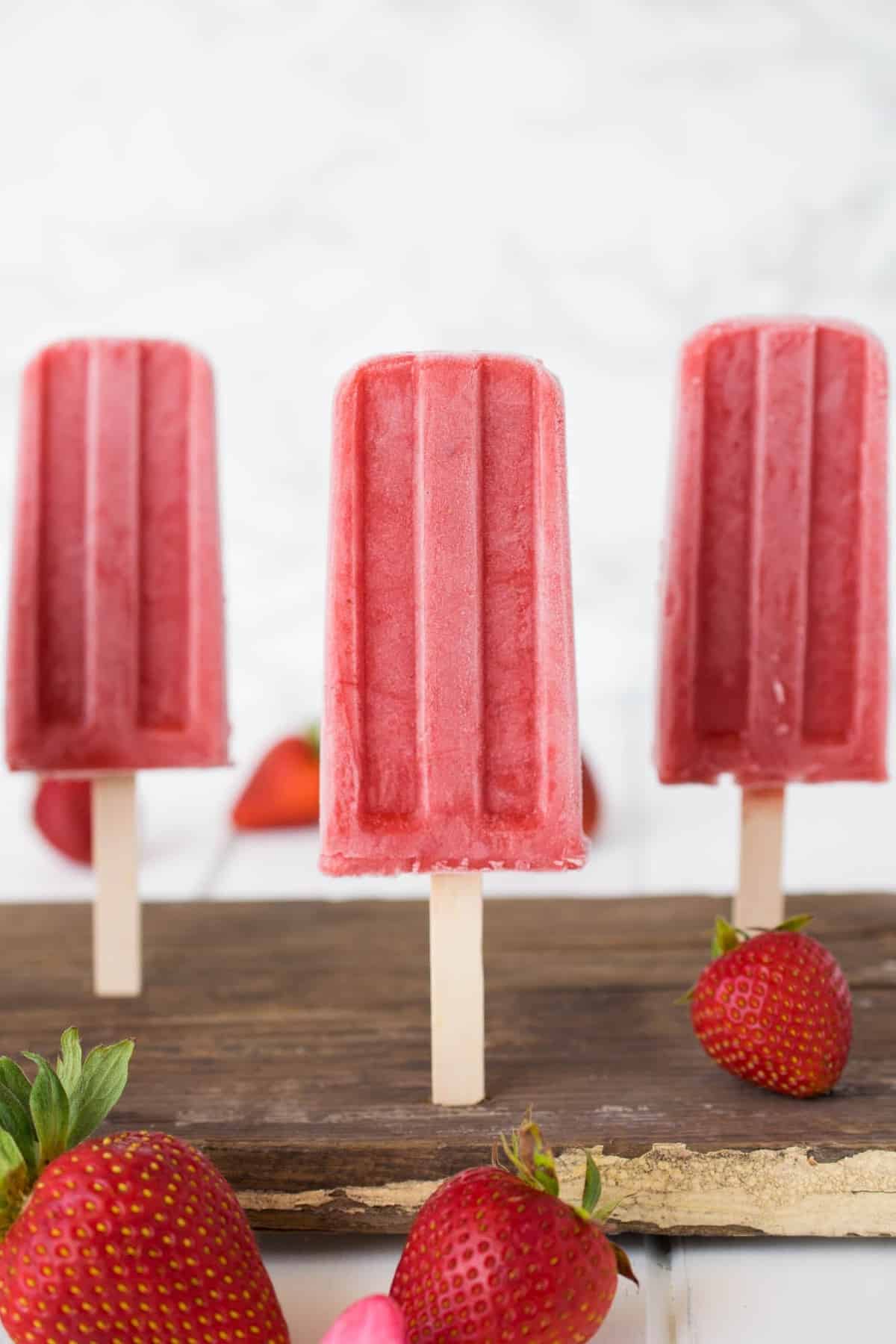 12. Strawberry Mango Chia Popsicles from Super Healthy Kids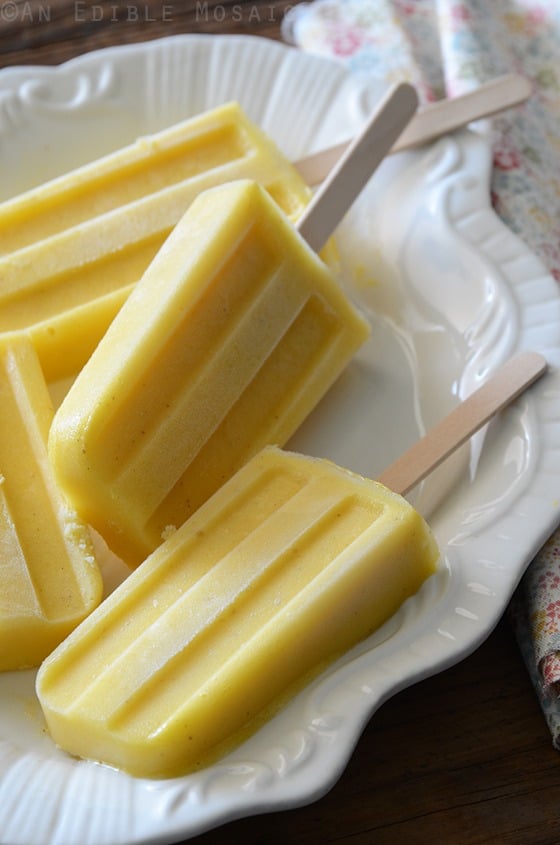 ---

Our Favorite Popsicle Molds
You can't make great popsicles without a popsicle mold! We've tested our plenty and these ones are our favorites.
1. Norpro Frozen Ice Pop Maker
A classic mold that's reliable and inexpensive. It does require popsicles sticks so make sure to grab a bag of them to last all summer.
2. Lebice Popsicle Molds
These molds come with a small collapsible funnel to make it easy to fill. Plus, no extra popsicle sticks needed!
3. Zoku Classic Pop Molds
Each mold includes a stick with drip guard to keep hands clean as you enjoy your popsicle – no more sticky fingers!
4. Zoku Quick Pop Maker
Need your popsicles fast? This popsicle maker freezes popsicles in as little as 7 minutes!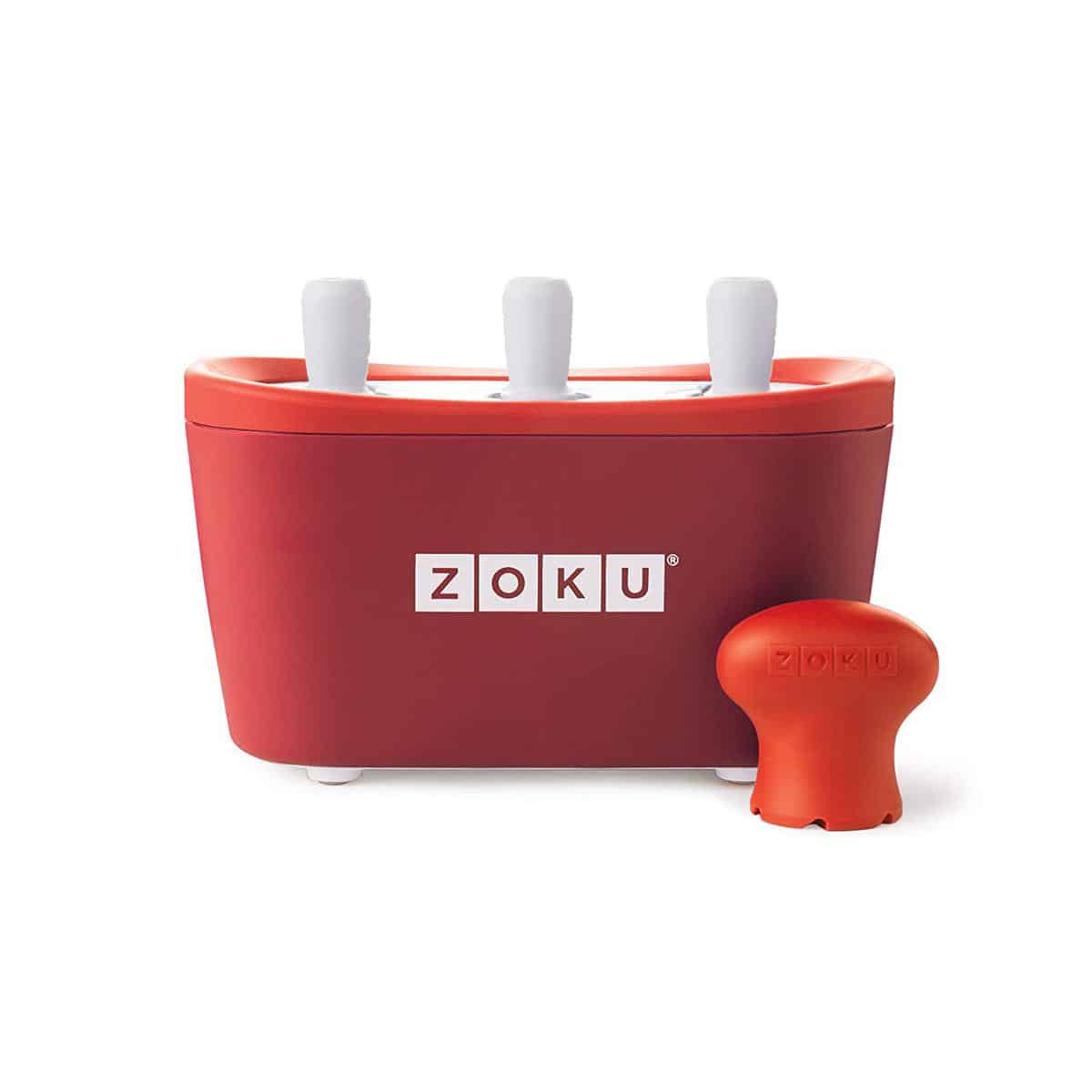 5. Tovolo Flexible Ice Pop Molds
Monsters, dinosaurs, zombies and more – popsicles are even more fun with these popsicles molds!
6. Sunsella Silicone Popsicle Molds
These classic tubes are perfect for storing in the freezer when you're tight on space.
---