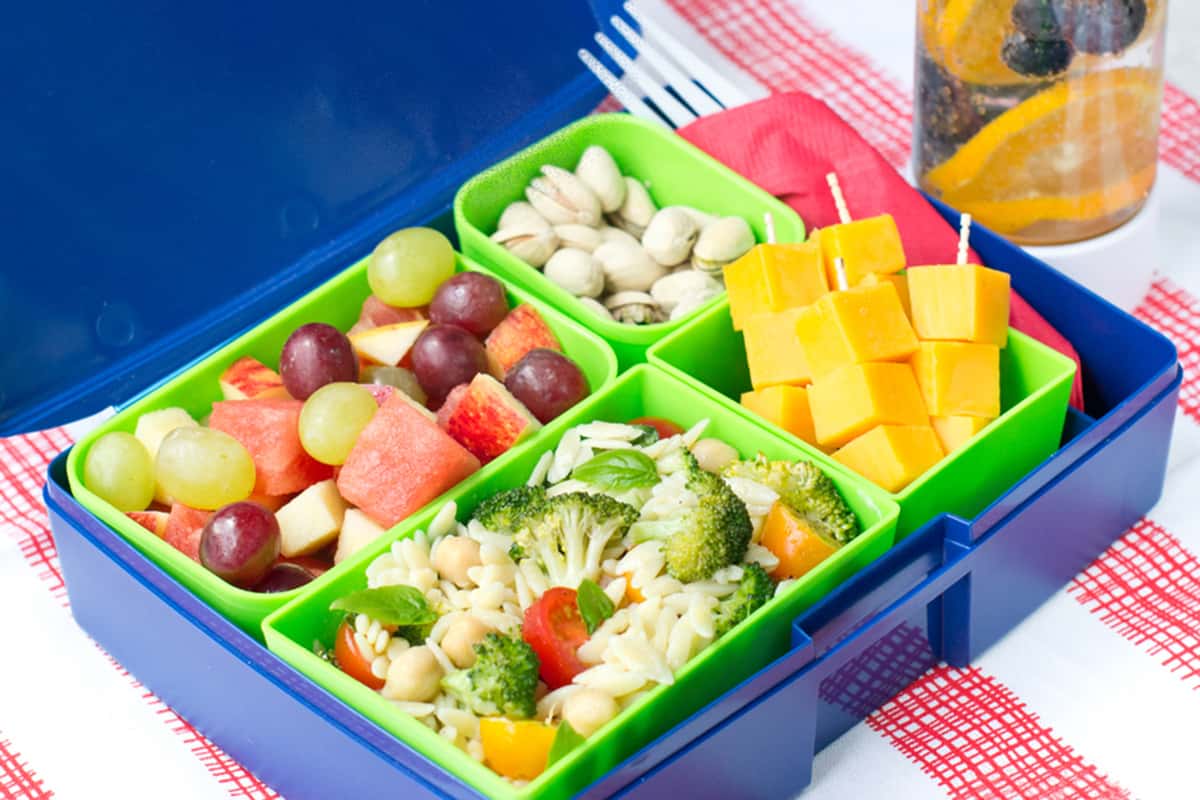 This Italian orzo pasta salad can be made ahead up to three days in advance and keeps well, making it a great option for lunchboxes, picnics and travel. Add 2 Tbsp. chopped kalamata olives for a little tang or sprinkle with 2 Tbsp. crumbled feta for a creamier dish.
Nutrition Tip: Cherry tomatoes are filled with antioxidants, such as lycopene and beta-carotene, which are linked to reducing the risk of certain types of cancers.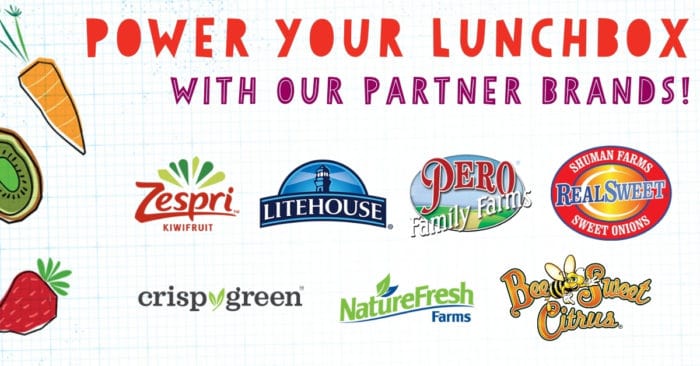 How do you #PowerYourLunchbox? Show us your healthy lunchboxes on Instagram using #PowerYourLunchbox.
Looking for more lunchbox ideas? We've got you covered with 70+ ideas including make-ahead ideas, non-sandwich lunches, ideas for repurposing leftovers, and vegetarian, nut-free and gluten-free recipes.
Or check out all of our back-to-school content on our blog. A few of our most popular posts include:
Italian Orzo Pasta Salad
Yield: 4
Prep Time: 5 minutes
Cook Time: 10 minutes
Total Time: 15 minutes
Ingredients
3/4 cup orzo
3/4 cup chopped broccoli florets, chopped
3/4 cup halved yellow and red cherry tomatoes, halved
2/3 cup low-sodium garbanzo beans, drained, rinsed
2 sprigs basil, chopped
1/4 cup grated Parmesan cheese
2 tablespoons olive oil and vinegar dressing
Instructions
Cook orzo according to package directions. Drain and do not rinse. Pour into large mixing bowl.
Prepare ice bath by placing a few cubes of ice with water in medium bowl.
Place broccoli in covered microwaveable dish with 1 Tbsp. water. Microwave on HIGH 30 seconds. Drain and transfer to ice bath for 30 seconds. Drain and add to orzo.
Add tomatoes, garbanzo beans, basil, cheese, and dressing to orzo and broccoli. Toss and season with pepper as desired. Serve at room temperature or slightly chilled.
Nutrition Information:
Yield: 4
Amount Per Serving:
Calories: 342
Total Fat: 19.73g
Sodium: 184mg
Carbohydrates: 24.33g
Fiber: 5.71g
Sugar: 9.39g
Protein: 18.82g