5 Ways to Use Shredded Chicken for Easy Meals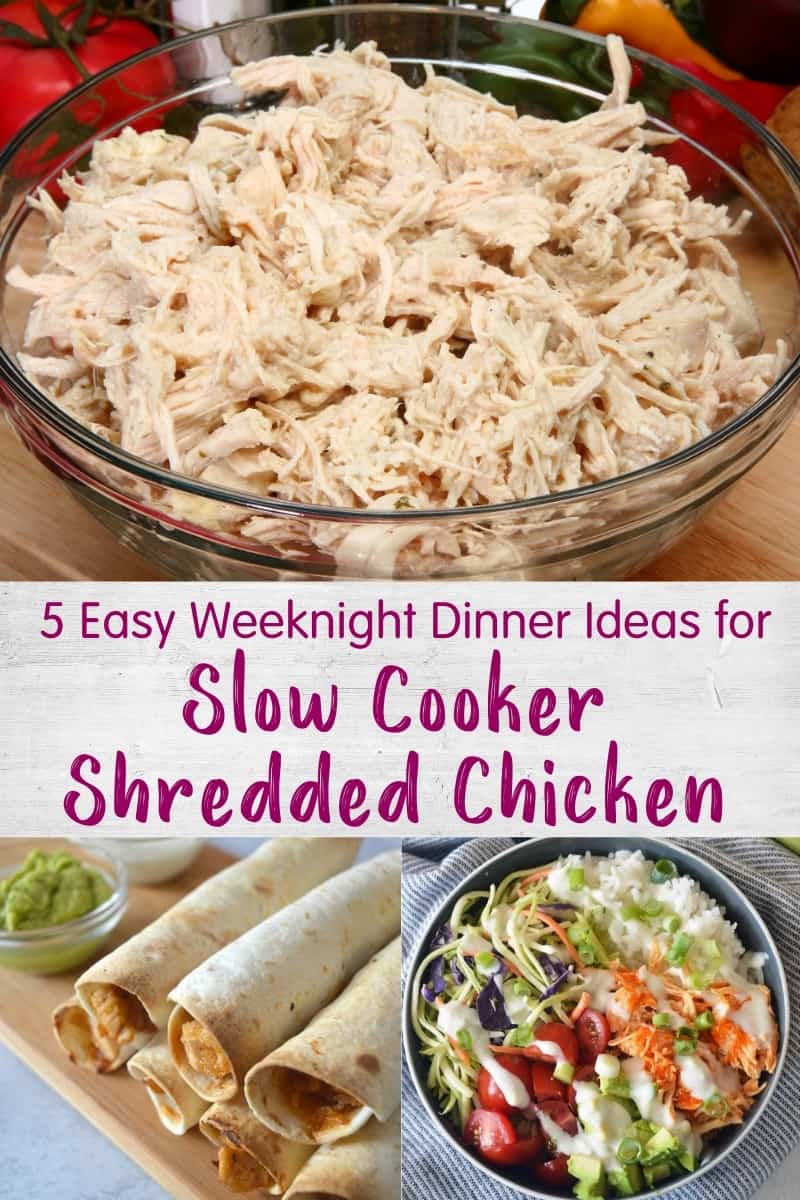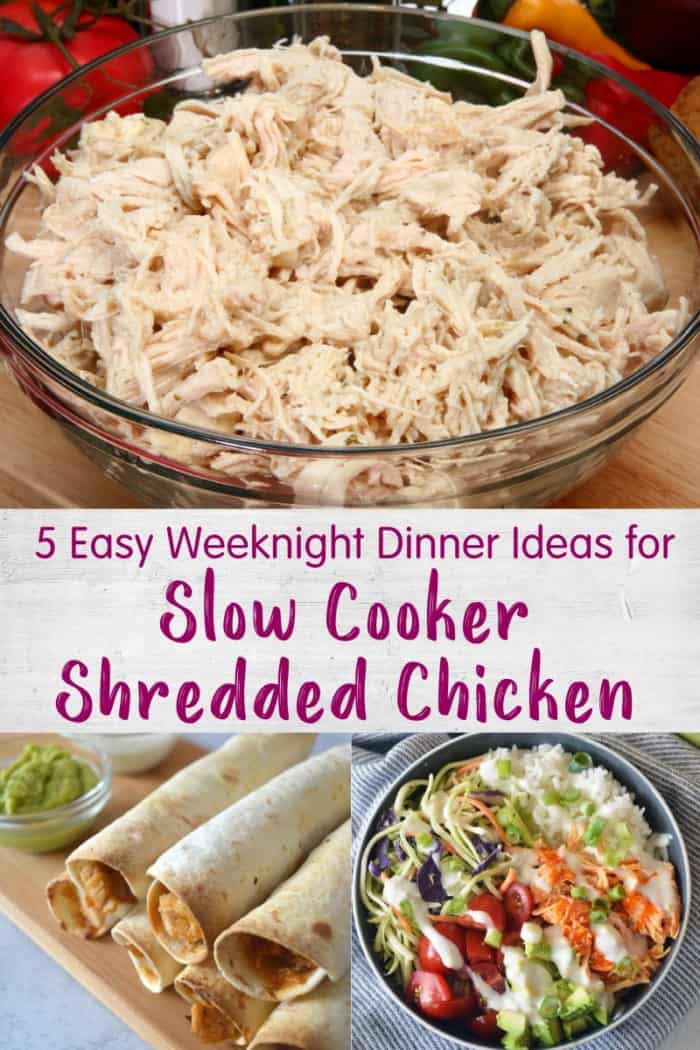 Turn slow cooker shredded chicken into 5 easy meals to use throughout the week with these simple ideas!
The chicken breasts are cooked in a slow cooker, then shredded to be easily transformed into BBQ chicken quesadillas, chicken salad, tacos, rice bowls or a healthy veggie-filled salad with chicken. See how easy weeknight meal can be!
How to make shredded chicken in the slow cooker:
Add chicken breasts and 1 cup chicken stock to slow cooker. Cook on LOW for 6-8 hours.
Remove from slow cooker and shred. Store in an airtight container in the refrigerator until ready to use.
Easy Shredded Chicken Recipes
Shredded Chicken Tacos
Reheat shredded chicken and season with a little taco seasoning. Assemble tacos with your favorite ingredients like guacamole, cheese, lettuce and tomatoes!
Shredded chicken is also great for these delicious Chicken Avocado Enchiladas.
Mix shredded chicken with Greek yogurt, honey, Dijon mustard and a few seasonings for a tasty chicken salad. For added flair, add sliced grapes and pecans.
Or make this Nutty Greek Yogurt Chicken Salad with apples or a tangy Chicken Salad with Balsamic!
Mix shredded chicken with BBQ sauce and turn it into a delicious quesadilla by adding cheese, red onion and corn.
You can also roll up into these BBQ Chicken Taquitos for a quick snack!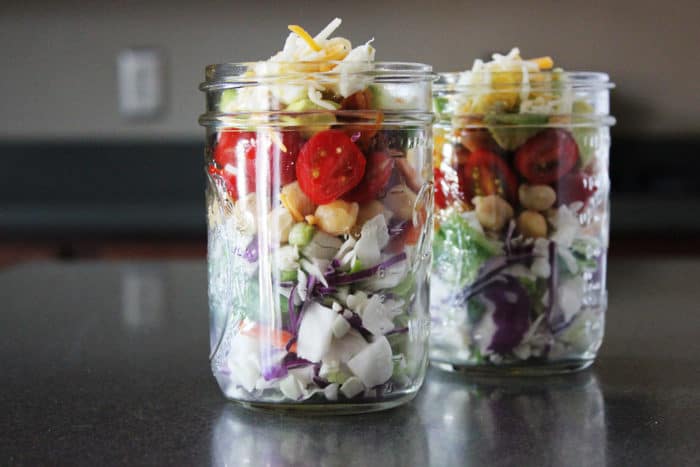 Salad with Chicken
Top salad greens with shredded chicken and your favorite salad toppings for a quick and easy meal. For recipe inspiration, check out these salad ideas: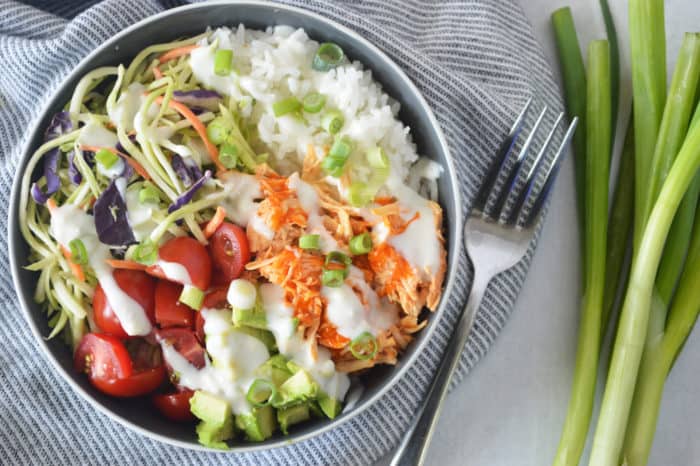 If you love buffalo chicken, you'll love these rice bowls! Toss your shredded chicken in buffalo sauce and assemble your bowl with rice, broccoli slaw, tomatoes, avocado and Ranch dressing.
Skip the bowl and make these Buffalo Chicken Potato Skins!
What are your quick dinner hacks for busy weeknights? Share in the comments below!
Take your meal planning game to a new level – join us on a Mission for Nutrition! Grab a free ebook with 5 simple and easy breakfast recipes for your family!
Follow #MissionForNutrition on Instagram for meal prep ideas and more.
Looking for more meal prep tips and healthy recipes? Check out these posts: