22 Healthy Warm Lunchbox Ideas
Looking for something warm to add to lunchboxes? We got your covered! Everyone loves a warm lunch every now and then, especially in the winter months. Here are some of our favorite warm lunchbox ideas.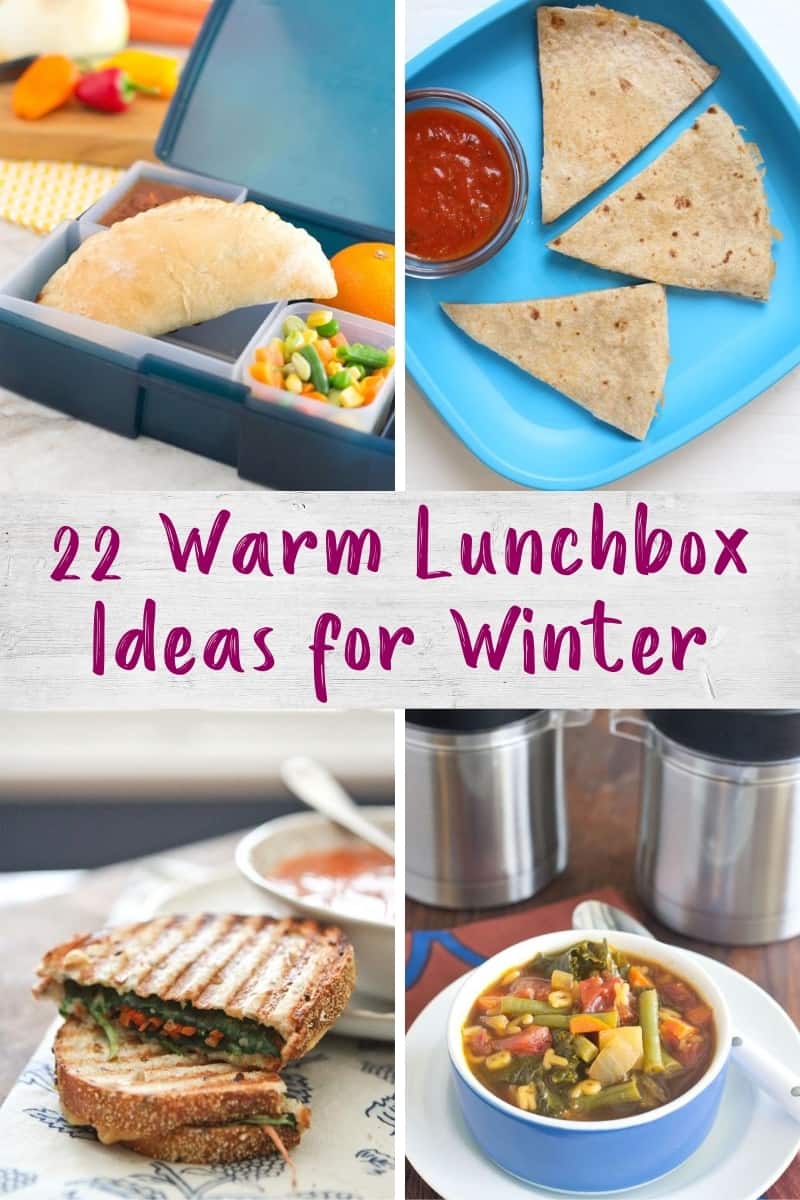 During the chilly, snowy winter months, all my family craves are warm, comforting dishes. There's something special about a hot bowl of soup on a freezing cold day. It really warms you up from the inside out. The same goes to school lunches. I'm always looking for new recipes that would make for a healthy warm lunchbox idea for packing lunches for the kids. Plus, the kids appreciate the non-sandwich lunch.
Warm lunchboxes are actually easy too, since they are either leftovers for dinner (hello easy meal planning!) or you can make a big batch on Sunday night and serve it up for several days.
One thing you need for the perfect warm lunch, is a good thermos. You have to keep those warm recipes…warm. So a good thermos is a must-have lunchbox item, especially in the winter! We love this 10 oz. Thermos brand thermos for packing warm foods in the lunchbox. We have at least 3 in my house, one for each child and one in case we can't find the other two 😉
Here's a tip for packing hot foods:
Fill the thermos with boiling water.
Heat up the food you're adding to thermos.
Pour out water and add food.
Your food will stay hotter longer by prepping the thermos with hot water beforehand! I usually let the hot water sit in the thermos for at least a minute before filling it with your favorite warm lunch. If you are looking for more food safety tips for packing lunches, here is a great guide for you on food safety tips for packing lunches.
Here are some healthy warm lunchbox ideas that are sure to please the kids (and you!)
What are some of your family's favorite warm lunchbox ideas?