22 Warm Lunchbox Ideas for Winter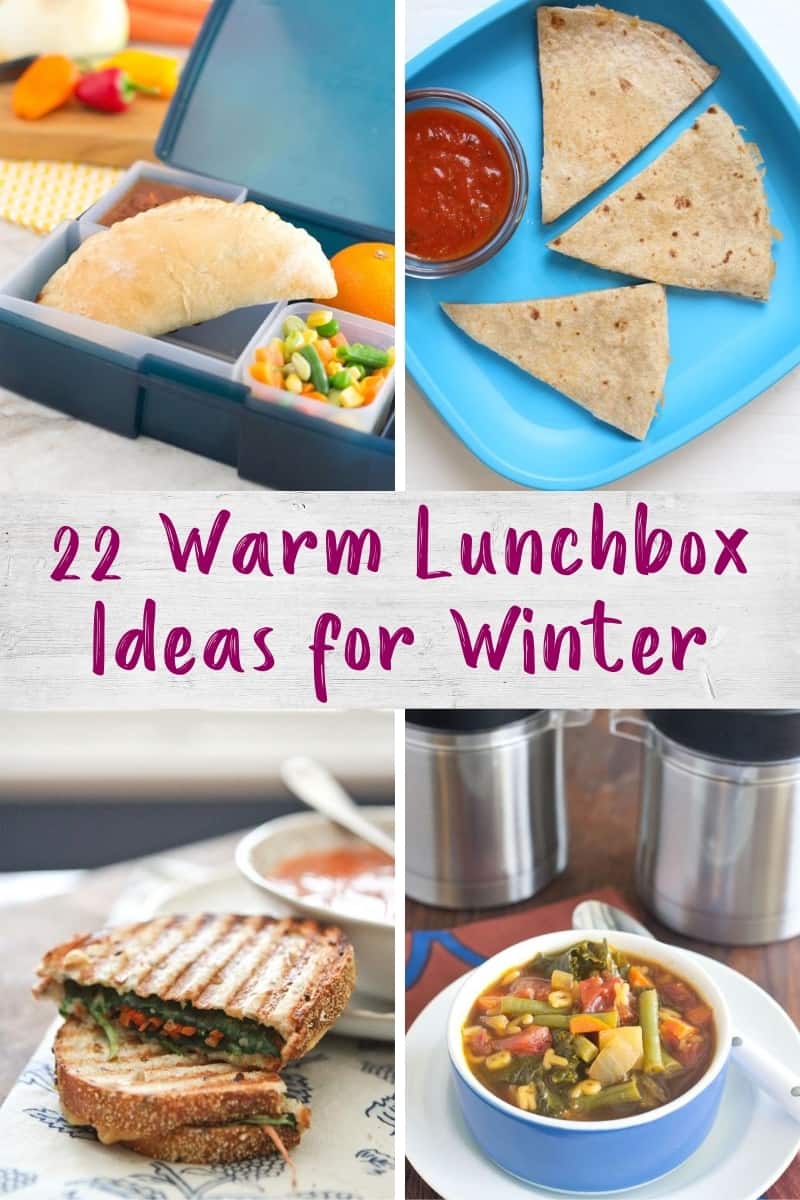 During chilly months, a warm lunch box is much needed! Try one of these healthy winter lunch ideas for your kids to stay warm!
During the chilly, snowy winter months, all my family craves are warm, comforting dishes. There's something special about a hot bowl of soup on a freezing cold day. The same goes to school lunches. I'm always looking for new ideas to pack warm lunches for my kids when they head off to school.
A good thermos is a must-have lunchbox item in the winter! We love this 10 oz. Thermos brand thermos for packing warm foods in the lunchbox. Here's a tip for packing hot foods:
Fill the thermos with boiling water.
Heat up the food you're adding to thermos.
Pour out water and add food.
Your food will stay hotter longer by prepping the thermos with hot water beforehand!
Warm Lunchbox Ideas for Winer