Love pickled onions but think you don't have the time to make them at home? With just 4 ingredients and 30 minutes, you can have these quick pickled red onions to add to any dish! Great for tacos, burgers and more.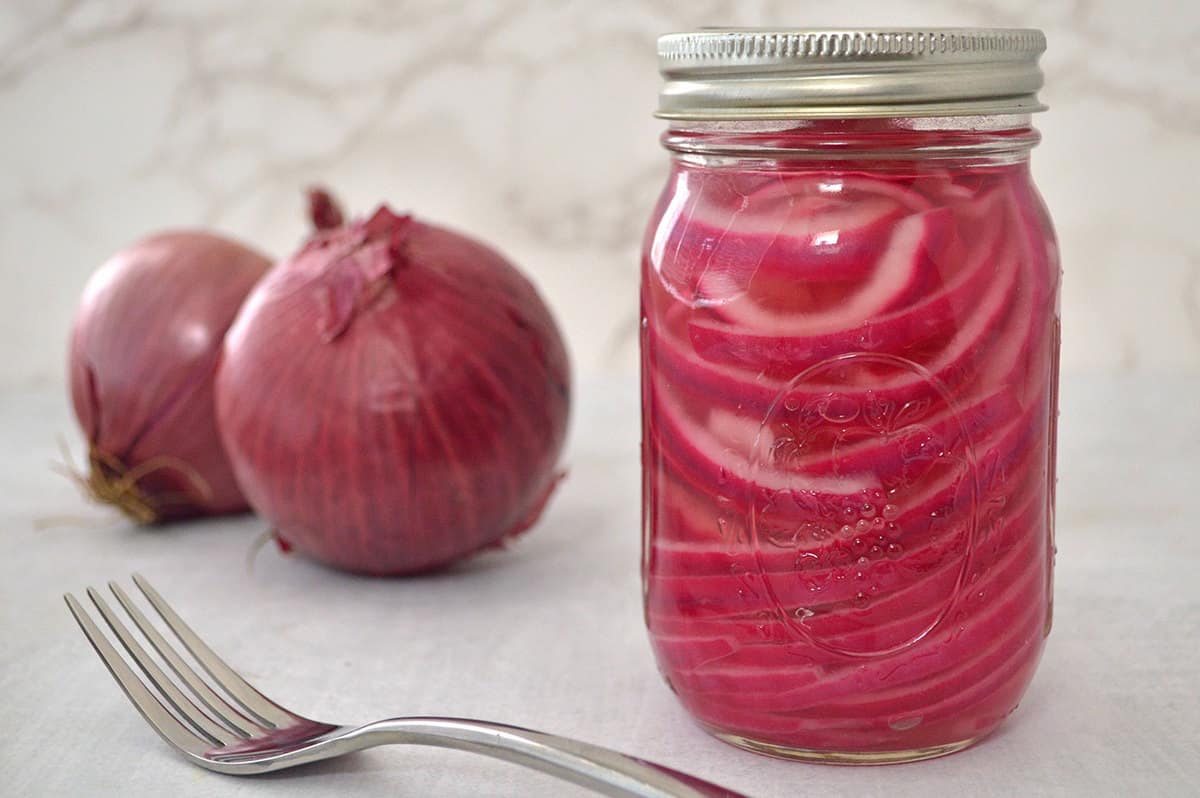 I love pickled onions. I love pickled anything, really – beets, peppers, pickles. All are delicious in my book.
I always thought the process of pickling things took forever or was overly complicated. It's actually so easy. If you're pickled veggie-obsessed like I am, you'll be ready to pickle everything after you see how easy it really is. There's no long brining time or canning process required!
Ingredients for Quick Pickled Red Onions:
Here are some notes on what you'll need to make this recipe. Check out the recipe at the bottom of this post for the full details and measurements.
Red Onions: You'll want to thinly slice them so they can absorb all that vinegar quickly. I usually hand-slice them, but if you have a mandoline handy, even better!)
Vinegar: I use white wine vinegar (not regular white vinegar – it's too harsh) but you can also use red wine vinegar, apple cider vinegar or rice wine vinegar. Not sure what to use? Check out this Guide to Vinegars.
Sugar: Your standard white sugar is perfect here. You can also use honey, maple syrup or another sweetener if you prefer.
Salt: Salt helps enhance flavors, so adding a little bit will really bring out the flavor here.
If you're feeling creative, you can also add peppercorns, garlic, jalapeños or fresh or dried herbs to the mix to give your pickled onions a new flavor.
Don't have red onions on hand? We also love these Quick Pickled Sweet Onions.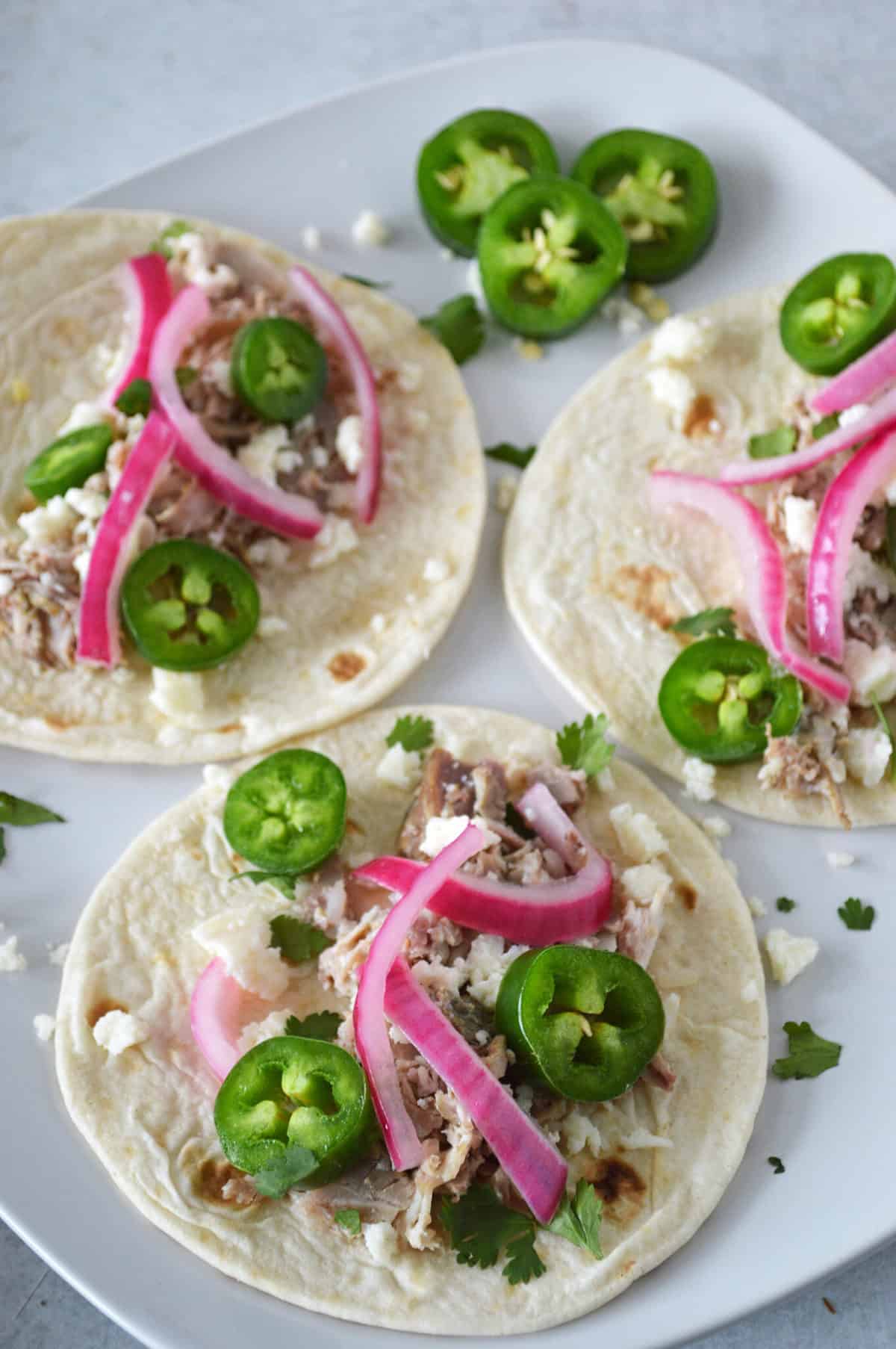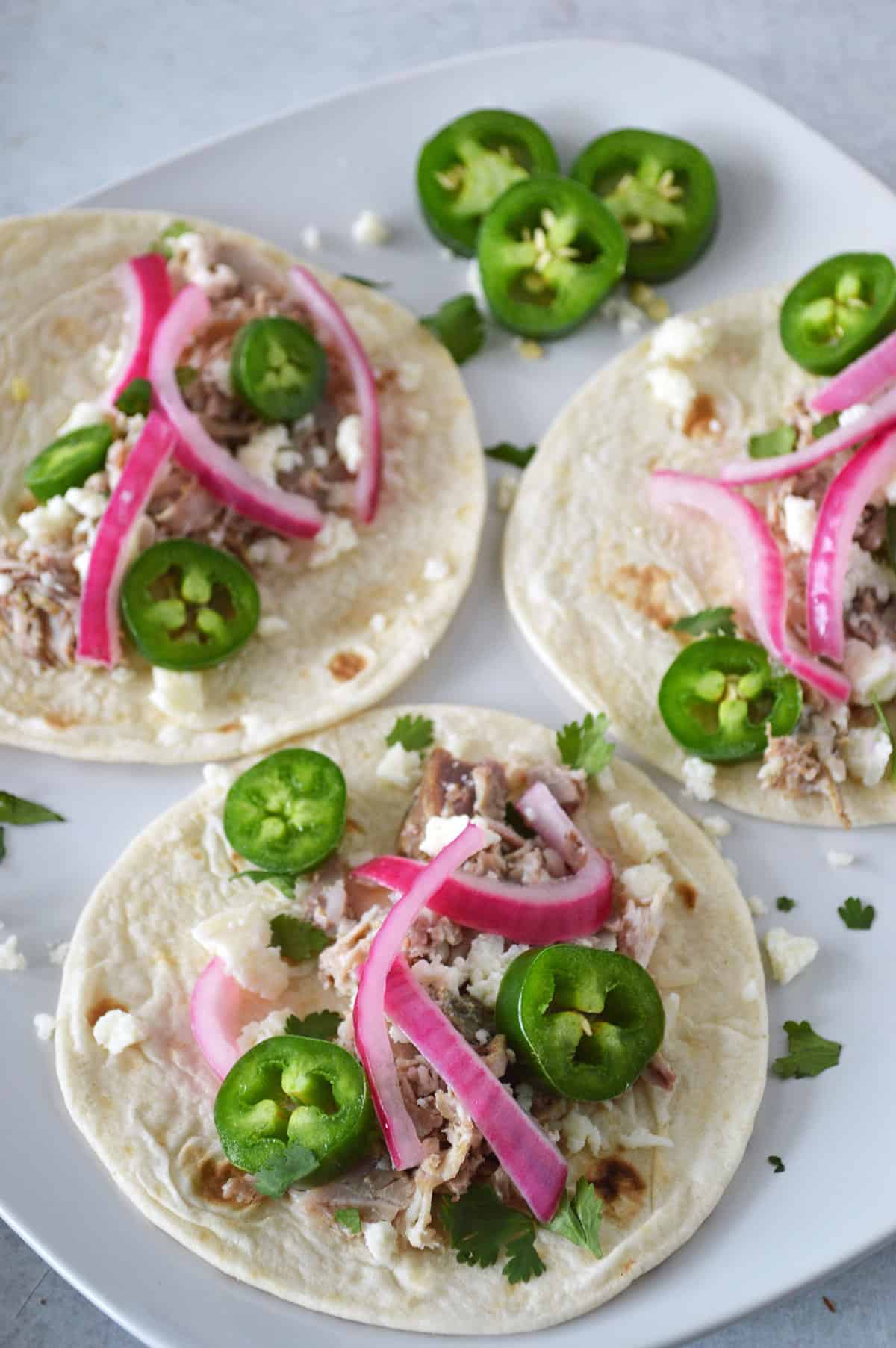 How to Pickle Onions:
Did I mention how easy pickling onions is? Here's the general process:
Prep the vinegar. Bring the vinegar, sugar and salt to simmer on the stove.
Slice, slice, baby. Thinly slice those onions and place them in a mason jar or airtight container.
Add the liquid. Pour the vinegar on top. Screw on the lid and give it a gentle shake to coat everything.
Marinate. Place in the refrigerator and let sit at least 30 minutes before enjoying.
Once you have your pickled onions ready to go, the possibilities are endless. Top off tacos, burgers, salads and more with these tangy, tasty onions. They'll keep in the refrigerator for up to 2 weeks so you can enjoy them on just about everything!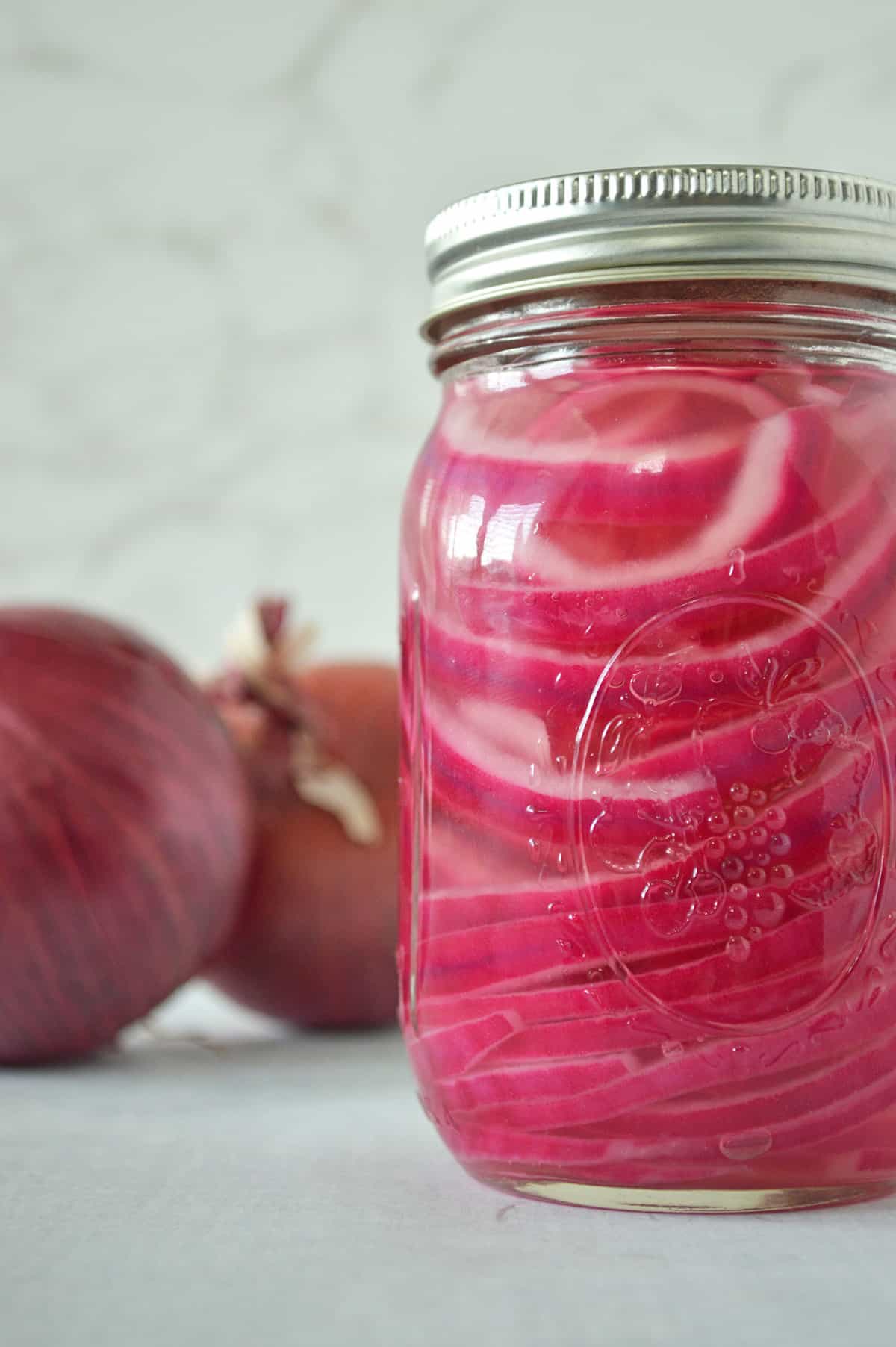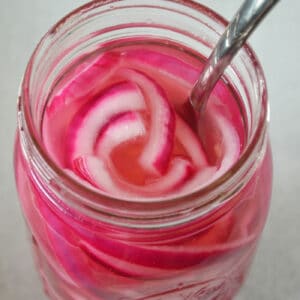 Quick Pickled Red Onions
Love pickled onions but think you don't have the time to make them at home? With just 4 ingredients and 30 minutes, you can have these Quick Pickled Red Onions to add to any dish!
Ingredients
¾ cup white wine vinegar
1 tsp. salt
1 tsp. sugar
1 large red onion thinly sliced
Optional add-ins: garlic peppercorns, fresh or dried herbs, dried chilis, jalapenos
Instructions
Add vinegar, salt and sugar to small saucepan. Heat over medium-high heat until it reaches a simmer.

Place onions in a mason jar. Pour vinegar over top to cover the onions. Screw on lid and shake gently.

Refrigerate 30 minutes before eating.