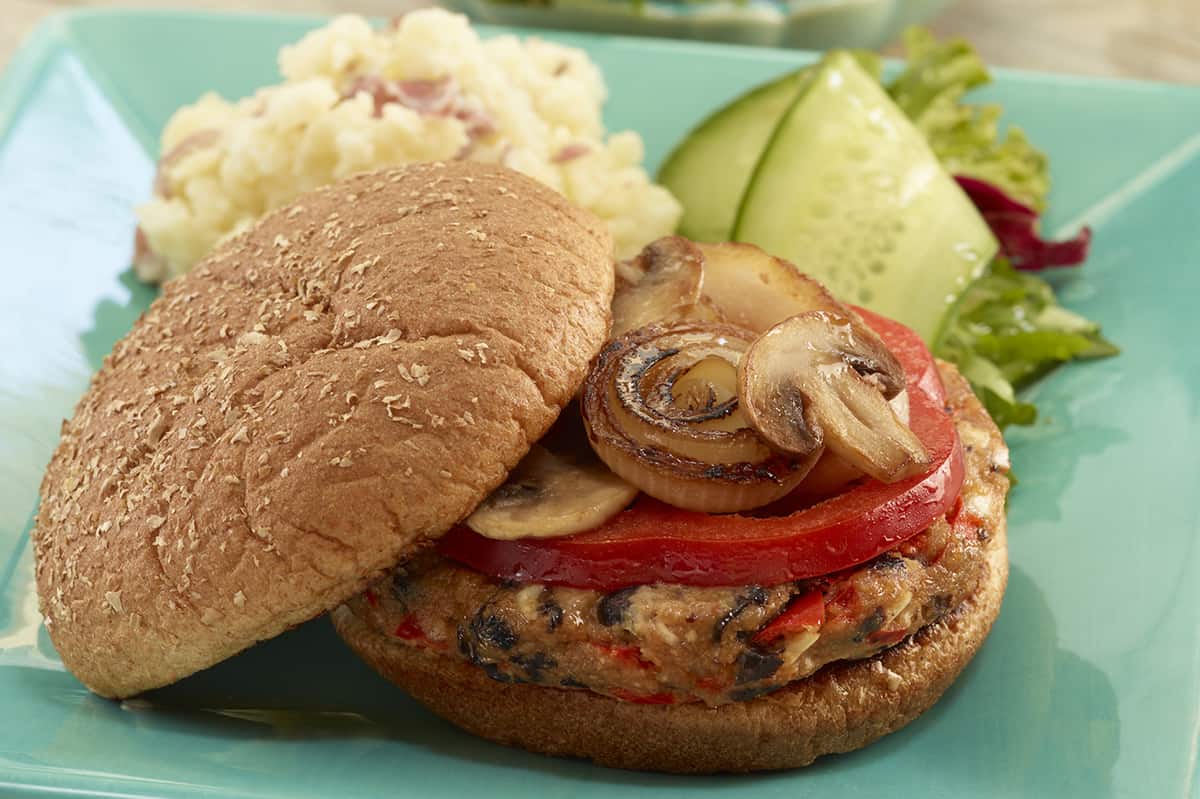 A veggie burger recipe that's sure to please even the meat-eaters! Make an extra batch and freeze for a convenient dinner later.
Very Veggie Burgers
Ingredients
1 tablespoon unsalted butter
2 cups sliced mushrooms
1 cup plus ½ cup diced sweet onions, divided
1 16 oz. can black beans, drained, rinsed
1 red bell pepper quartered, seeded
2 cloves garlic peeled
1 large egg
1/8 teaspoon salt
2 tablespoons sweet chili sauce
3/4 cup whole wheat breadcrumbs
4 whole wheat buns
Instructions
Preheat oven to 375°F.

Heat butter in large skillet over medium heat; add mushrooms and 1 cup onions, and cook 30 minutes, or until caramelized.

Mash beans with fork in mixing bowl.

Finely chop peppers, garlic and remaining ½ cup onion in food processor. Mix into mashed beans.

Mix egg, salt, chili sauce and bread crumbs into bean mixture until mixture binds together. Add more crumbs, if needed. Form into 4 patties.

Bake patties on baking sheet 8 minutes per side, or until firm.

Assemble buns with cooked patty, onions and mushrooms.
Nutrition
Calories: 564kcalCarbohydrates: 96.22gProtein: 23.92gCholesterol: 62mgSodium: 294mgFiber: 17.34g