Give your little superhero a boost at lunchtime with a healthy and nutritious meal! Add cucumbers slices to the sandwich for an extra crunch.
Nutrition Tip: Pineapple is full of Manganese and Vitamin C, both of which can help boost your immune system and build strong bones.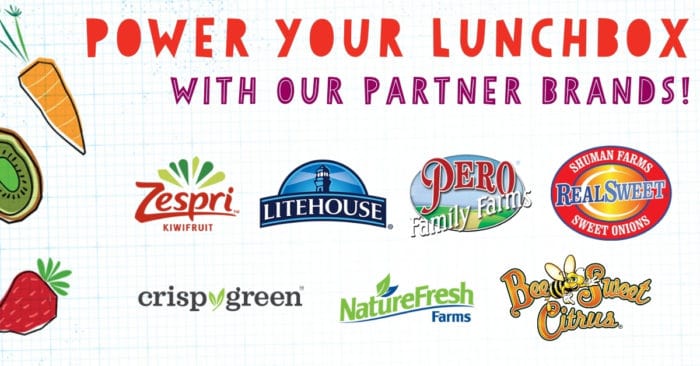 How do you #PowerYourLunchbox? Show us your healthy lunchboxes on Instagram using #PowerYourLunchbox.
Looking for more lunchbox ideas? We've got you covered with 70+ ideas including make-ahead ideas, non-sandwich lunches, ideas for repurposing leftovers, and vegetarian, nut-free and gluten-free recipes.
Or check out all of our back-to-school content on our blog. A few of our most popular posts include: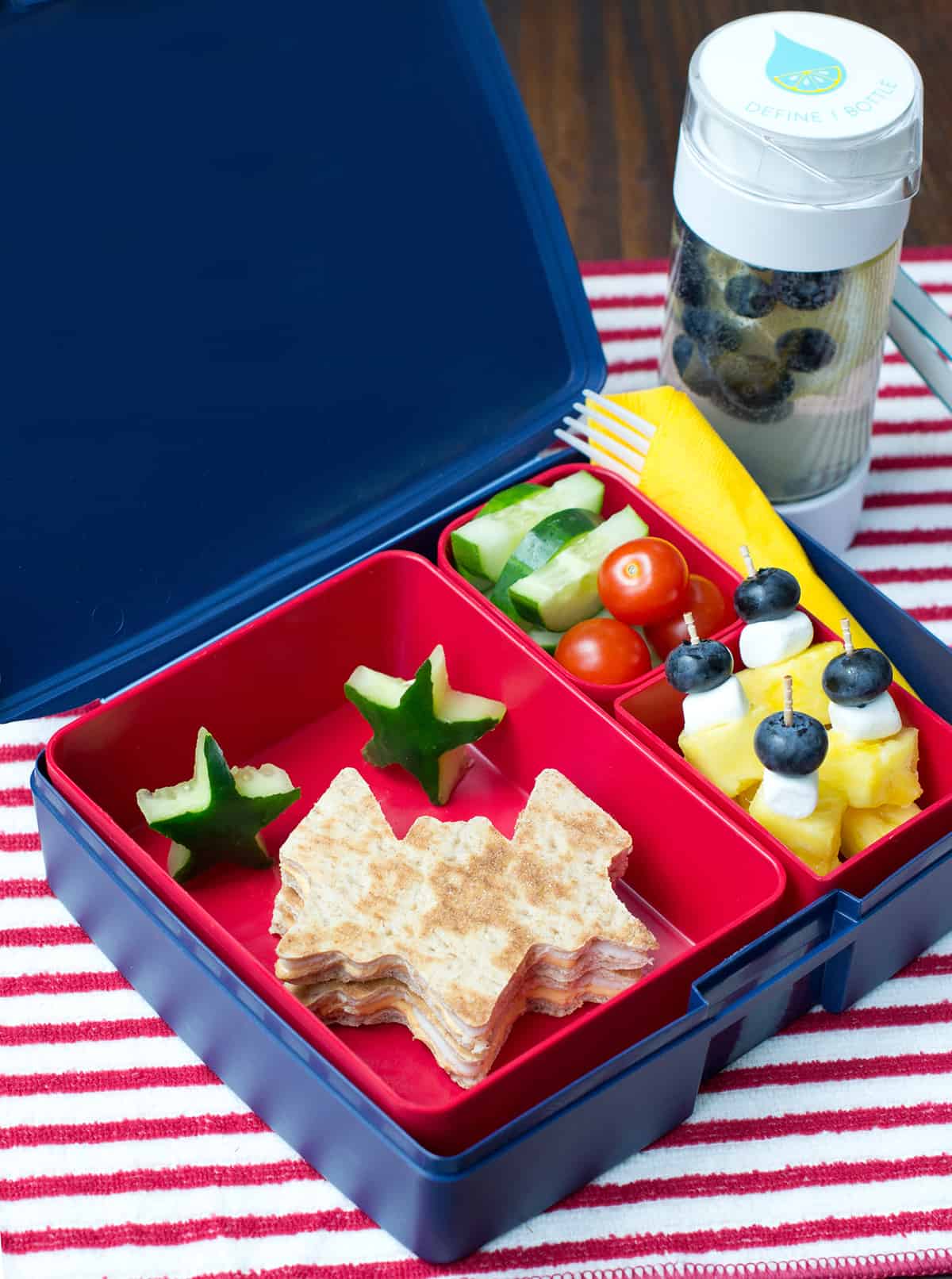 Superhero Bento Box
Yield: 1
Prep Time: 10 minutes
Total Time: 10 minutes
Ingredients
1 whole wheat sandwich round
1 slice lowfat Cheddar cheese
1 slice low-sodium turkey
4 slices cucumber
4 cherry tomatoes,
1 slice pineapple, cut into 8 pieces
8 blueberries
8 mini marshmallows
4 mini skewers
Instructions
Place sandwich in large section of bento box.
Thread blueberry, marshmallow and pineapple onto skewers and place in one small section of bento box and cucumbers and tomatoes in other small section.
Nutrition Information:
Yield: 1
Amount Per Serving:
Calories: 440
Total Fat: 11.21g
Sodium: 531mg
Carbohydrates: 62.54g
Fiber: 9.37g
Sugar: 29.17g
Protein: 25.59g