Kid-Friendly Fruit Smoothie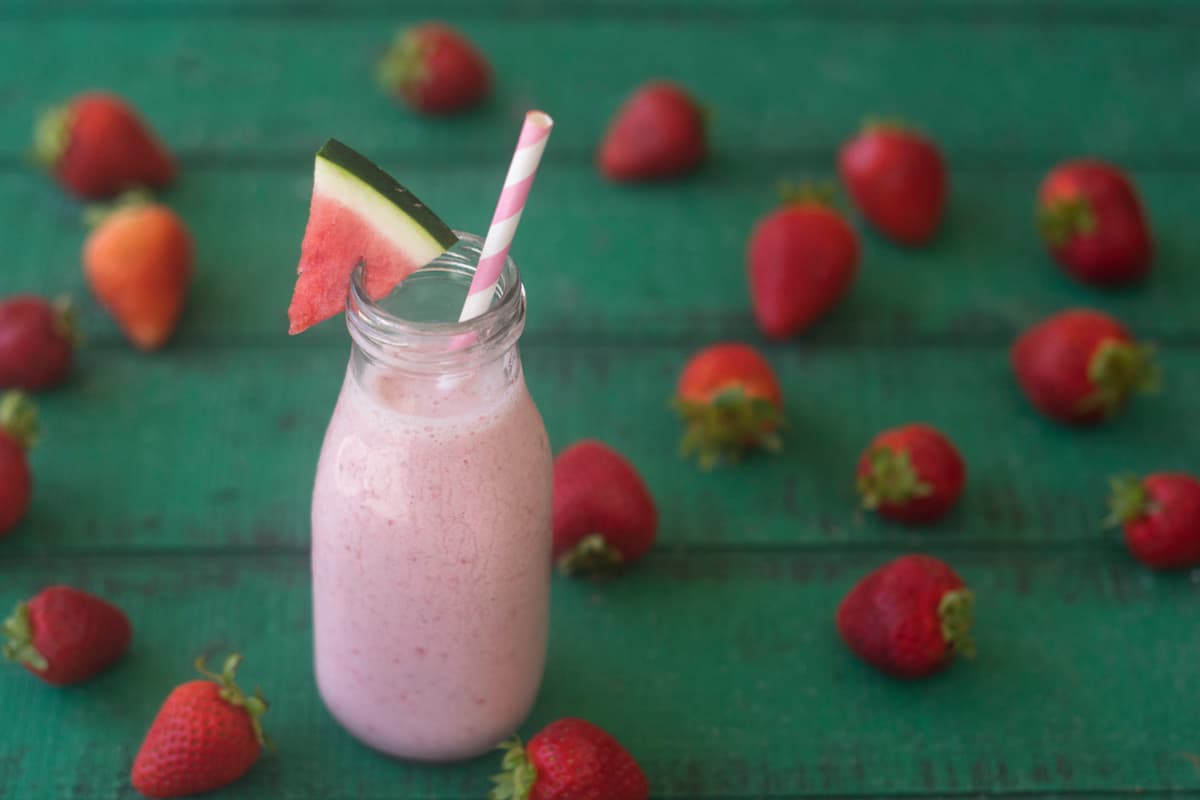 Smoothies are always a hit with kids, and this recipe is no exception! Watermelon and strawberries combine for a tasty treat without being too sweet. The addition of Greek yogurt adds protein, while the flax seed adds omega-3 essential fatty acids and fiber.
As our kids grow, so do their appetites. It's important that the food and drinks we give them are nutritious and will help support their growing bodies.
Kid-Friendly Groceries
There are a few things to keep in mind when stocking up on groceries for your little ones. First, aim for variety. Kids need a balance of carbohydrates, proteins, fats, vitamins, and minerals to grow properly. Second, make sure the foods you're buying are age-appropriate. Younger children need softer foods that are easy to chew and digest. And lastly, pay attention to portion sizes. Just because your child is eating more doesn't mean they need to eat more of everything.
When it comes to drinks, water is always the best choice. But if your child is craving something else, opt for milk or 100% fruit juice.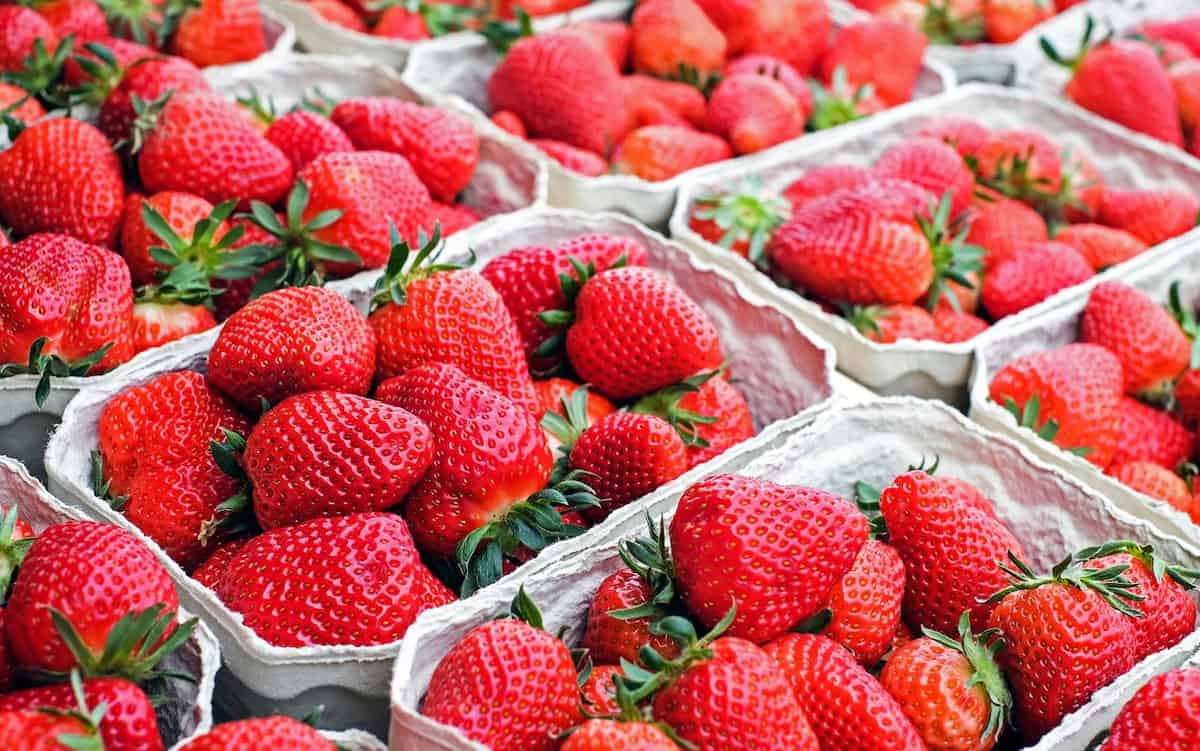 If you have kids, and even if you don't, you likely know that they can be picky eaters. That doesn't change the fact they need to have the proper nutrition, and that means instilling a healthy diet. One way this can be done is by preparing a Kid Friendly Fruit Smoothie that they will love and get what they need from it.
What To Include in Your Kid-Friendly Smoothie
Many kids love smoothies and this one is really exceptional. For ours, we used strawberries, ice, watermelon, vanilla Greek yogurt, coconut milk, and ground flax seed. There will most likely be no complaints on either side when you make this for your kids. Since it is easy to make and delicious to drink, they will want to have it more and more. Not only is it great for the kids but easy to make as well.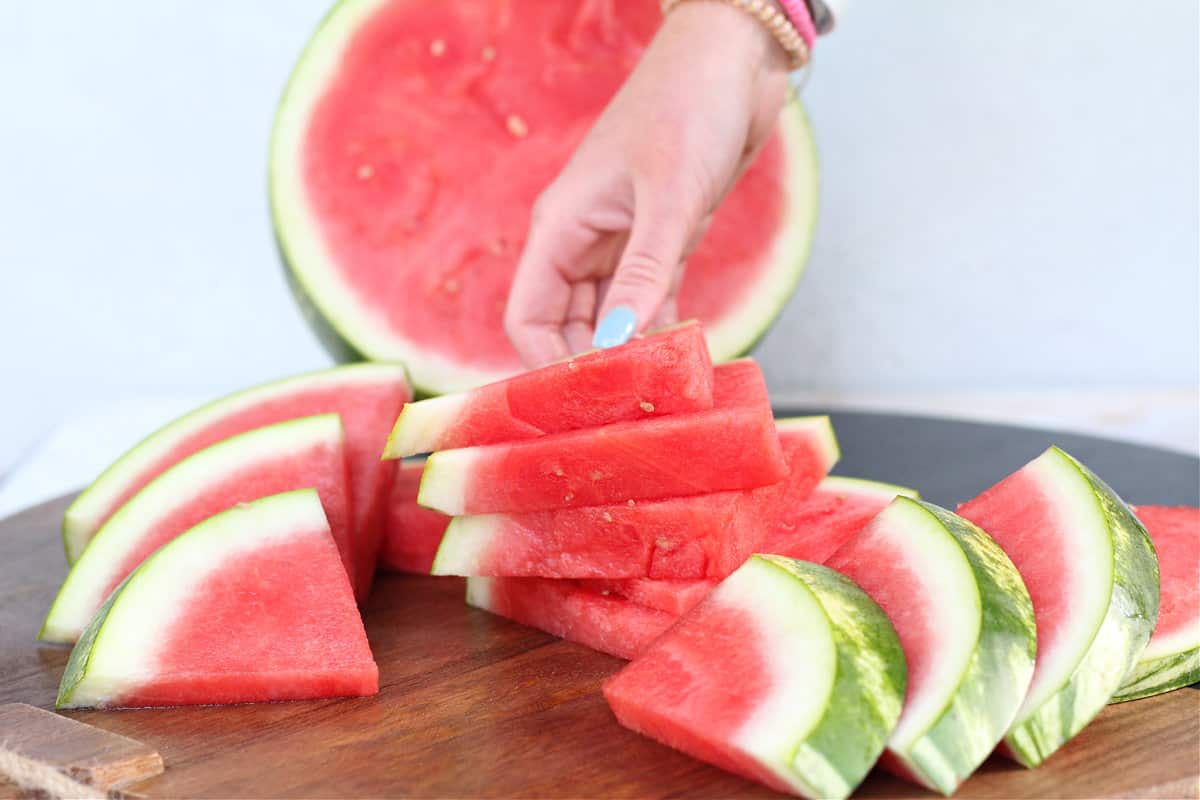 Additional options that can still be kid-friendly include:
– a heaping handful of Spinach: Just make sure that if you add this, you add some banana and blueberries too. That way you will change the color from a green hue, to one that is more purple and therefore, will still be kid-friendly
– vanilla flavored protein powder: Not too much, but by adding this you'll give your kids a boost of protein to help their growing bones and muscles
– fat-free whipped cream: Because that just makes the drink feel more like a milkshake without adding too many more calories!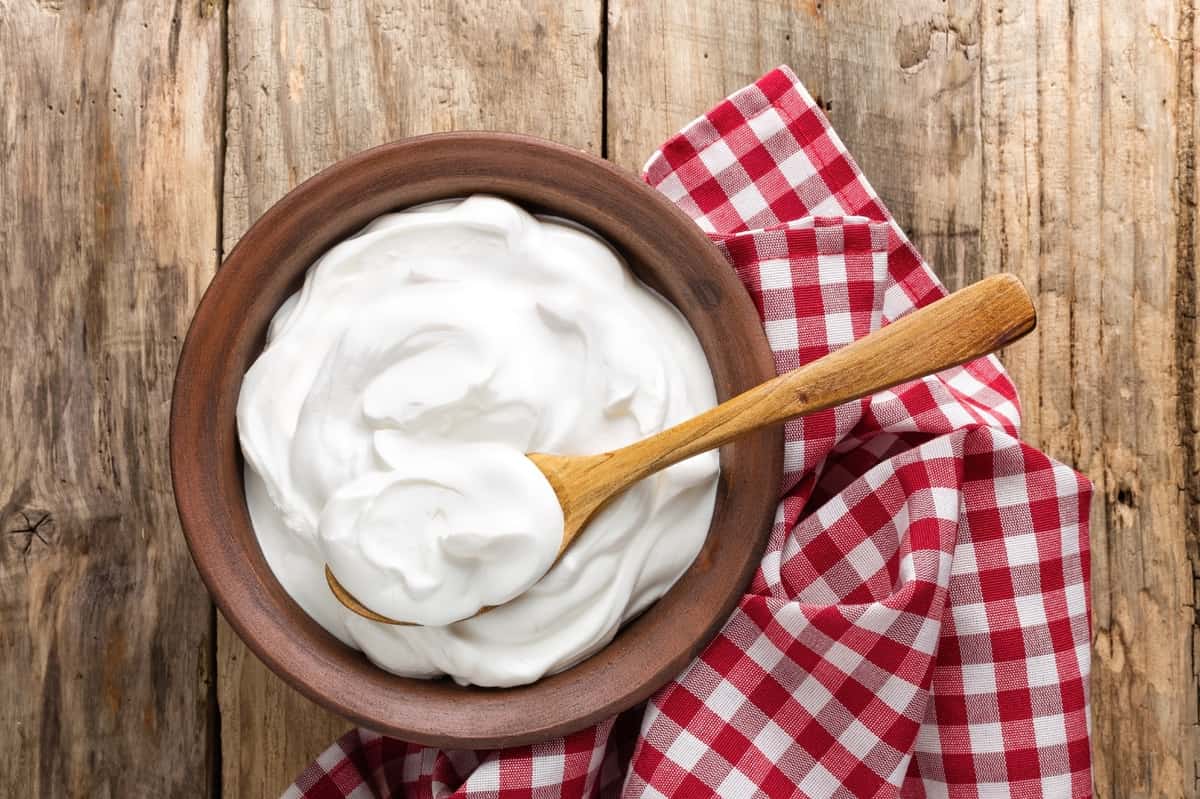 Can You Use Frozen Strawberries?
If you're anything like me, you love a good smoothie. But sometimes, life gets in the way and you don't have time to go to the store for fresh fruit. So, can you use frozen strawberries for your smoothie?
The answer is yes! Frozen strawberries are great for smoothies because they add a creamy texture without watering it down. Plus, they're usually small enough that you don't have to cut them up, or they are already cut up and ready to go – no prep required.
So next time you're craving a strawberry smoothie but don't have fresh berries on hand, reach for the frozen ones instead. Your tastebuds will thank you.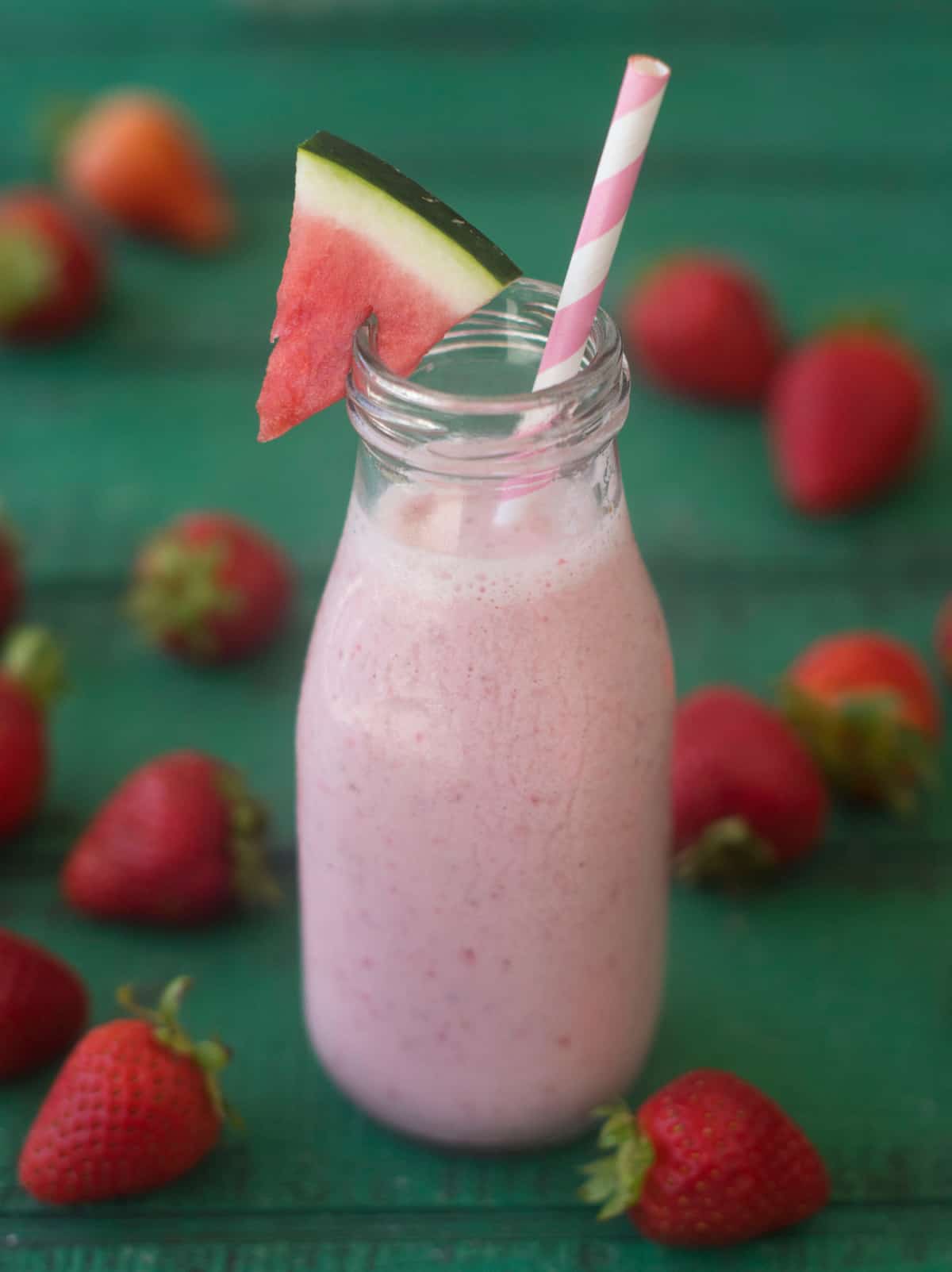 This Kid Friendly Fruit Smoothie is the answer that you have been looking for when you want to give your kids something delicious that is also good for them. With little work involved and plenty of vitamins and minerals, you and your kids will be impressed with this smoothie. Go ahead mom and dad, make a batch for yourself too!
Make sure to PIN IT!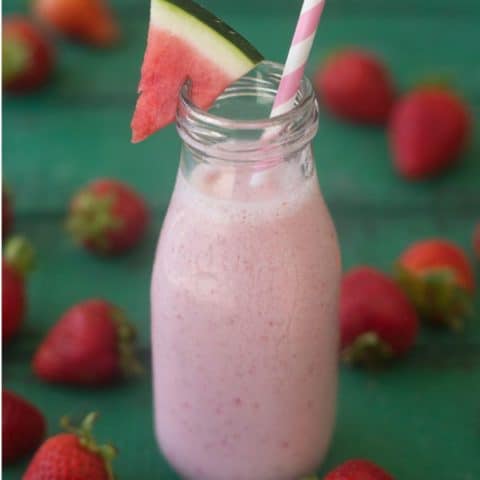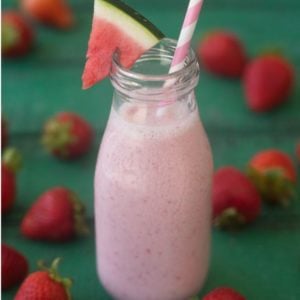 Kid-Friendly Fruit Smoothie
Watermelon and strawberries combine for a tasty treat without being too sweet. The addition of Greek yogurt adds protein, while the flax seed adds omega-3 essential fatty acids and fiber.
Ingredients
2 cups strawberries stems removed
2 cups ice
1 cup watermelon
1 cup vanilla Greek yogurt
1/2 cup coconut milk or milk of choice
1 teaspoon ground flax seed
Instructions
Add strawberries, ice, watermelon, yogurt and flax seed to blender. Blend until smooth.
Nutrition
Calories: 138kcalCarbohydrates: 17gProtein: 6gFat: 7gSaturated Fat: 5gPolyunsaturated Fat: 0.3gMonounsaturated Fat: 0.3gCholesterol: 2mgSodium: 28mgPotassium: 270mgFiber: 2gSugar: 13gVitamin A: 225IUVitamin C: 46mgCalcium: 25mgIron: 1mg
More recipes to try:
Refreshing Watermelon Cucumber Smoothie
Strawberry Watermelon Fruit Slushies