Kid-Friendly Fruit Smoothie
Smoothies are always a hit with kids, and this recipe is no exception! Watermelon and strawberries combine for a tasty treat without being too sweet. The addition of Greek yogurt adds protein, while the flax seed adds omega-3 essential fatty acids and fiber.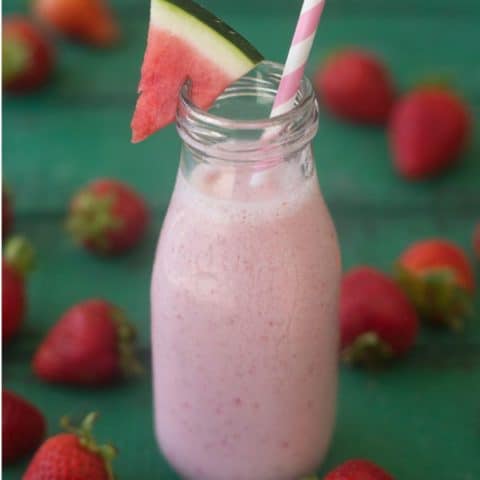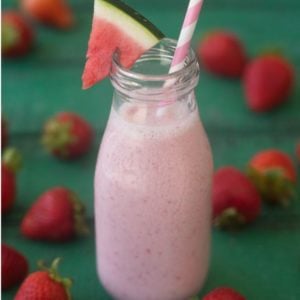 Kid-Friendly Fruit Smoothie
Ingredients
2 cups strawberries stems removed
2 cups ice
1 cup watermelon
1 cup vanilla Greek yogurt
1/2 cup coconut milk or milk of choice
1 teaspoon ground fax seed
Instructions
Add strawberries, ice, watermelon, yogurt and flax seed to blender. Blend until smooth.